Environmental Sustainability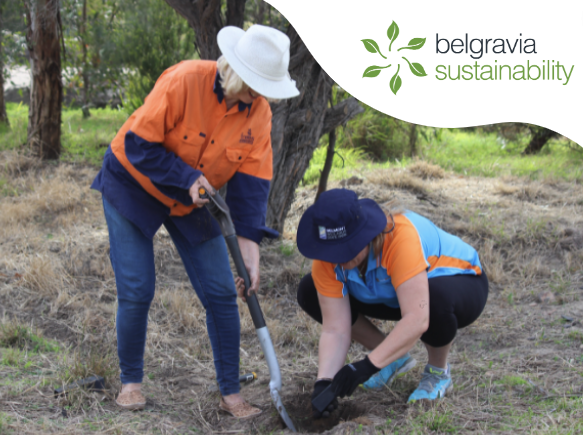 Belgravia Leisure's
Environmental Statement
Recognising the importance of the preservation of our natural environment is of fundamental importance to Belgravia Leisure management and staff.
We understand that being environmentally responsible makes good business sense and it is important to our customers, communities, business partners and our staff.
Solar System Installed at Belgravia Head Office

Belgravia Leisure is committed to reducing our carbon emissions. We are doing this through the installation of renewable energy technologies, reduction in our corporate travel and changes in operational practices to create efficiencies.
Read More
Reduce carbon emissions through reduced corporate travel. Corporate travel carbon emissions are managed and measured monthly.
All white paper used at sites is planet friendly and has high environmental credentials. Paper consumption is also measured and monitored with paper reductions targeted.
Installation of solar on our head office in Melbourne in 2022. This 99.8kw solar system will provide 41% of our energy consumption at this site.

The Belgravia Leisure team are committed to our 5 year plan for sustainability and environmental management. Our internal policies, processes and plans ensure we keep sustainability as a key measure with everything we do.
Read More
Developed a five-year sustainability plan with ten key objectives. The first 5-year plan was developed in 2019 and this plan was updated in 2021 as a number of objectives were completed early.
Designed and implemented a sustainability audit for all our managed sites to complete. This enables Belgravia Leisure to actively measure and manage key environmental initiatives.
Belgravia Leisure has made a commitment to deal with supplier companies that have a similar ethos with respect to the environment. Belgravia Leisure evaluates quotes and procurement decisions with environmental consideration. This is supported by our procurement policy and can be demonstrated with case studies.
Belgravia Leisure makes every effort to ensure that our Environmental Performance is as important as other key performance indicators within our business by ensuring that our systems, policies, processes all support sustainable practices.

Belgravia Leisure's Green Team is the driving force behind our culture change. Working within our sites with support from senior leaders our Green Team ensure "stuff gets done" at site level.
Read More
Instigated the Green Team which are environmental representatives across the entire Belgravia Leisure team who share environmental good news stories, case studies and new initiatives.
Introduced in-house environmental training programs for managers to create a greater awareness of environmental issues and develop ways to address such issues. This includes one on one sustainability training.
Good news stories celebrated internally and externally to help build an environmental and sustainable culture.
Participation in the annual Earth Hour event
How can we help you today?
Contact Belgravia Leisure to find out more about business opportunities, general enquiries, career opportunities or feedback.