Belgravia Leisure has been awarded the Sport and Climate Change Award at the Australian Sport, Recreation and Play Innovation Awards on July 11, 2022. The award recognises Belgravia Leisures' work with Ascot Vale Leisure Centre, managed by Belgravia Leisure on behalf of Moonee Valley City Council.
The National Sports Convention hosts the Australian Sport, Recreation and Play Industry Innovation Awards. These Industry Innovation Awards aim to recognise individuals, not-for-profits, commercial, play, recreation and sports sectors for their innovations to get more people active in the community and reduce the impact sport has on our environment.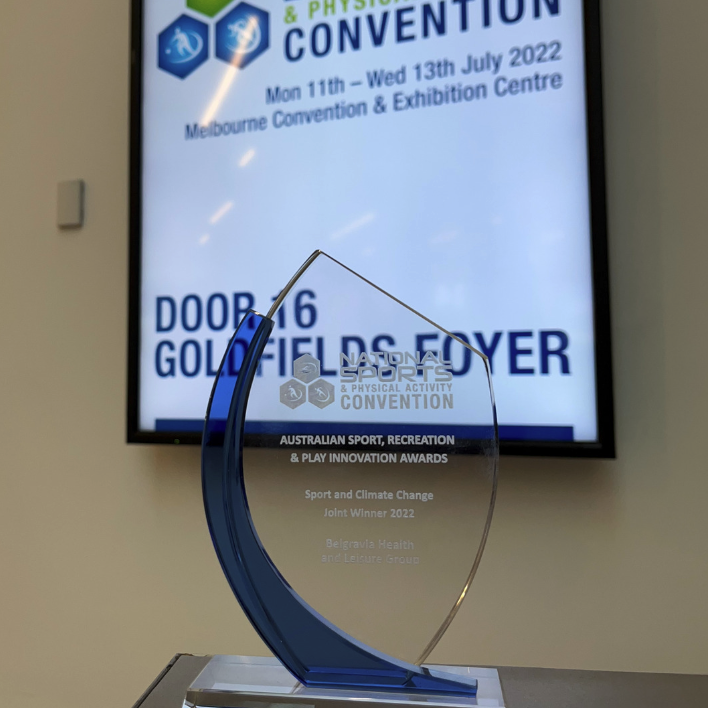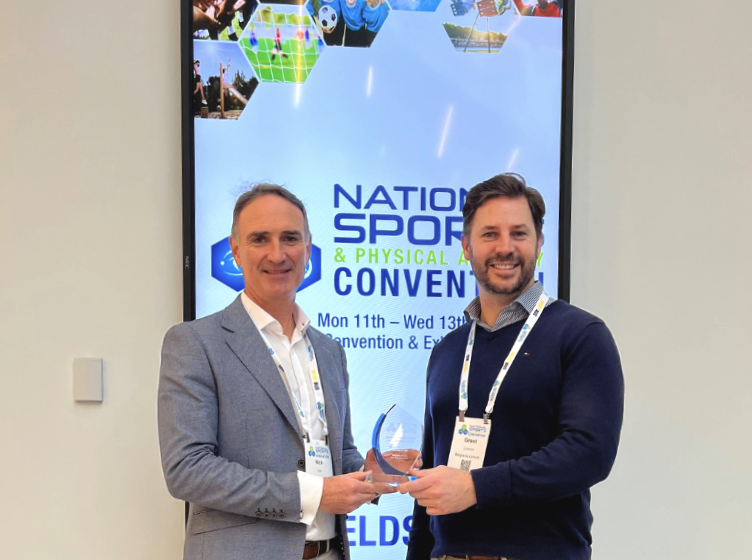 The Sport and Climate Change Award was presented to Nick Cox, CEO of Belgravia Leisure, on the night of the awards held at the Melbourne Convention and Exhibition Centre (MCEC). The award acknowledges how Belgravia Leisure recognises the impact that sport can have on climate change and how Belgravia Leisure has focused on reducing its carbon footprint.
Nick Cox, CEO of Belgravia Leisure, said, "We understand that being environmentally responsible makes good business sense. It's important to not only us but our customers, communities, business partners and staff.
"Belgravia Leisure, in partnership with Moonee Valley City Council and climate change advisory company Ndevr Environmental, have been working towards Ascot Vale Leisure Centre becoming carbon neutral and certified by Climate Active. We are proud to accept this award on behalf of everyone's efforts," Mr Cox said.
Through several initiatives, Belgravia Leisure and Moonee Valley City Council have managed to reduce the carbon emissions of the Ascot Vale Leisure Centre by over 50%. Emissions have decreased from 2,100 tonnes in 2020/2021 to 1,000 tonnes in 2021/2022. Later this year, net emissions from the site are projected to be zero.
Alexia Morgan, Belgravia Leisure's Group Manager, Business Improvement, said, "I am thrilled that this important sustainability project with the City of Moonee Valley, Ndevr Environmental and Ascot Vale Leisure Centre has been recognised with this prestigious award. The City of Moonee Valley and Belgravia Leisure have completed many energy-reducing initiatives and operational changes to reduce the greenhouse gas emissions from Ascot Vale Leisure Centre.
"Carbon emissions have decreased through many initiatives, including purchasing renewable energy, installing LED lights, installing a solar system, leak sealing of the building and operational efficiencies. It's a groundbreaking project we can all be proud of," Ms Morgan concluded.