Tourism and Holiday Parks
In 2018, Belgravia Leisure acquired BelgraviaPro, expanding our portfolio of assets under management to include tourism and holiday parks, as well as a Registered Training Organisation (RTO) to provide important certification and qualifications across the holiday parks sector.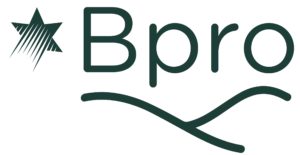 BelgraviaPro (Bpro) is a management services company specialising in the management of tourism properties Australia-wide, ranging from campgrounds to large-scale tourist parks, providing a competitive and comprehensive management solution to the holiday park industry.
Registered Training Organisation (RTO)
The second division of the company is a Registered Training Organisation BelgraviaPro RTO ID 45497. Nationally recognised qualifications are delivered by the RTO delivered as customised training courses to meet the needs and priorities of the holiday park and tourism industries.
BelgraviaPro now has 40 holiday parks under our management in Australia and New Zealand, perfectly situated in some of the most picturesque locations and offering the best of natural attractions allowing families and friends to reconnect. 
Our tourist parks can be found in New Zealand and from remote campgrounds in Cape York Peninsula to premier holiday parks in Queensland, New South Wales, Victoria, South Australia and Western Australia.  
BelgraviaPro currently manages eight Pure Glamping sites across Australia and New Zealand, offering guests the ultimate glamping experience where you can reconnect with nature in luxury comfort.  
In 2022, 1.5 million nights were spent across BelgraviaPro tourist parks, and this sector is set to grow with many exciting new ventures underway.
Visit the BelgraviaPro website for more information here.
How can we help you today?
Contact Belgravia Leisure to find out more about business opportunities, general enquiries, career opportunities or feedback.