Keeping motivated during the COVID-19 Pandemic can be extremely challenging. Most of us are home-based, practicing social distancing and feeling as though our worlds have completely changed.
If you're feeling unmotivated you're not alone, however, it's important to remember this time will pass and we will bounce back! In the meantime, let's prepare for the new world.
What are our teams up to?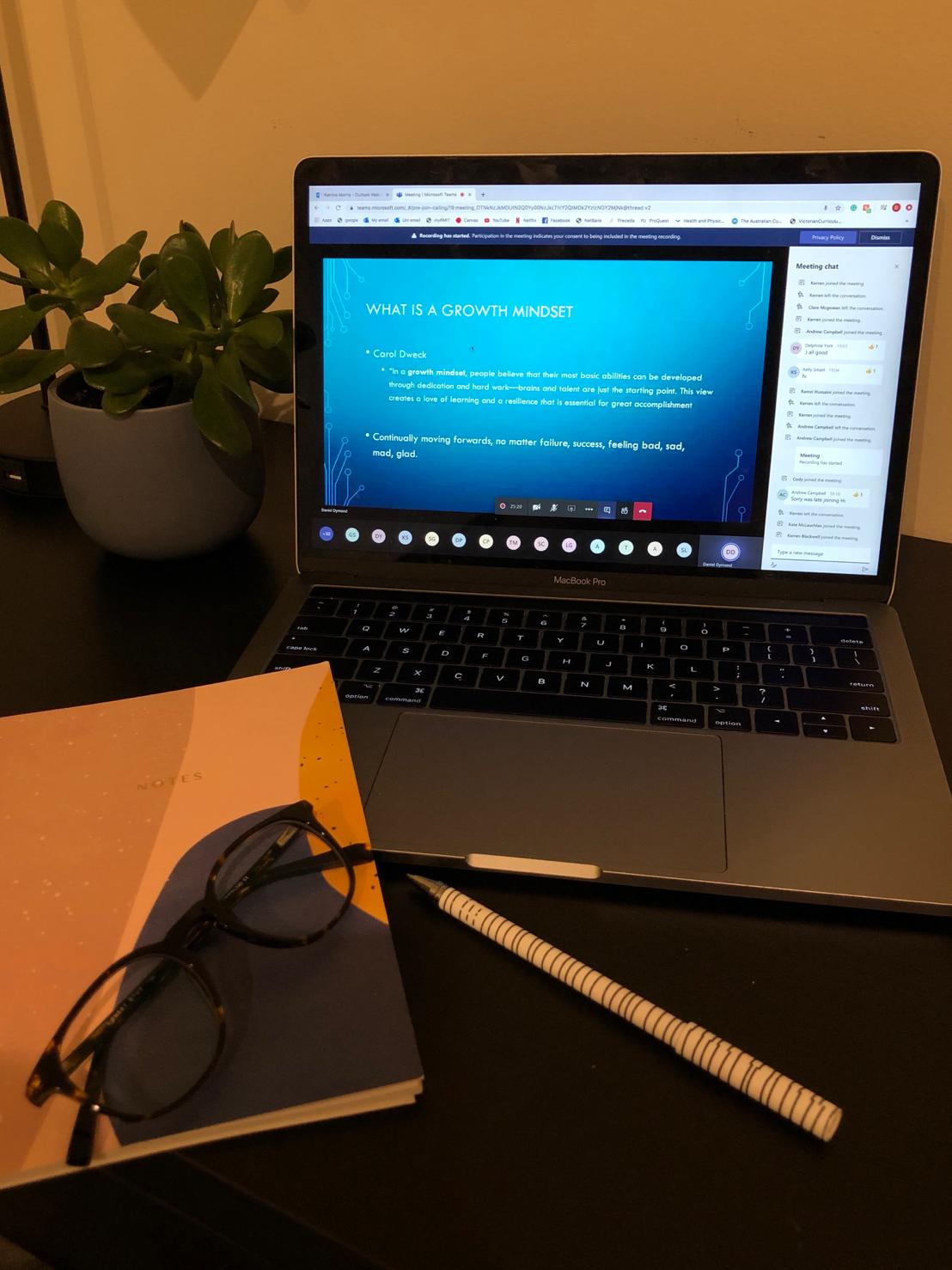 We have seen our teams finding new ways to adapt to the new world. Katrina, has been enjoying baking and online sessions, like the Blue Connections session with Daniel Dymond, 'Perform at your best in uncertain times'. Katrina said "I'm thrilled to be back learning and on a topic that is so relevant for the time we are in."
Staying Positive and Motivated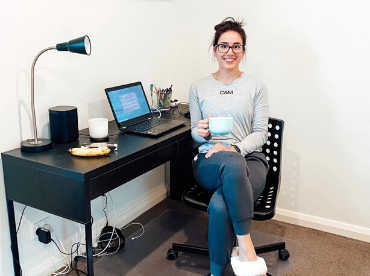 Vanessa (pictured above) has been focussing on remaining positive during these uncertain times. We love Vanessa's positive mindset and motivation to continue to show up for yourself and others, she says "productivity can be affected by negativity. During this period, there has been a lot of the unknown, stress and sadness. Undoubtedly, these feelings can place people in a negative frame of mind and affect their day to day life. It may be challenging, however, find the positives, find what can put a smile on your face, find what works for YOU!
For me, the ability to work in the comfort of my home in slippers with an abundance of snacks has me excited for the day ahead! Smash your tasks out whether it be work or house cleaning, feel confident about the future and what tomorrow may bring. Don't allow yourself to succumb to the negative as this is not forever; it is a temporary lull, we can only go up from here, so don't wait, start now!"
Other Ways to Stay Motivated
1. Set small daily goals
Setting small and achievable daily tasks will help you to feel more motivated, especially once you start to tick things off your list. Write your tasks down in a list, don't make them too big or unachievable, and then break those tasks down into three or four smaller tasks.
Don't forget to give yourself a little reward once you complete a task.
2. Prioritise your mental health
If you are feeling unmotivated, remember that it's important to prioritise your mental health. Make sure you are incorporating exercise into your days, enjoying balanced meals and staying in routine as much as possible. Try to get up and go to bed at your regular times and if you're working on a computer take regular breaks.
If you're struggling to look after your mental health during COVID-19 click here for support and resources.
3. Be gentle with yourself
It can be hard to feel motivated at the best of times so don't be too hard on yourself if you're not feeling extremely motivated right now.
Some days you are highly motivated and get through more tasks than you had planned, but other days you have little to no focus at all. That's ok, we need to listen to our bodies by talking through how we are feeling, and setting ourselves smaller goals.
Here are some more resources we've created that you might be interested in: