Following Belgravia Group's launch of its Home Fitness Network in March in response to COVID-19 lockdown restrictions, Belgravia Group has this week announced the launch of Live group fitness classes as part of the Home Fitness Network offering.
Over 40 live group fitness classes will run each week, with six live classes scheduled per day to cater for all time zones. Live classes include weight loss programs, toning programs, strength training, wellness offerings and exercises aimed at older adults. The classes will be run via Zoom and aims to provide a more interactive format for home exercise.
"We have had a great response to our LIVE group fitness classes," said Home Fitness Network Fitness Head Coach Sam Merza. "In times of isolation, our members are looking for ways to connect with one another and our LIVE classes on the Home Fitness Network platform allows them to experience the energy and togetherness of group workouts, in the comfort of their own homes."
Since its launch on the 24th of March, thousands of members have joined the Home Fitness Network to take advantage of its varied exercise routines ranging from BodyCombat to Yoga and Pilates.
"We are thrilled to bring interactive live fitness classes to our communities during these uncertain times," said Ian Jensen-Muir, CEO of Belgravia Health and Fitness. "Studies have shown that exercise plays an important role in mental health and wellbeing and we will continue to find ways that we can look after our local communities even during periods of lockdown and isolation."
The Home Fitness Network is the result of an extensive collaboration between Belgravia Leisure, Belgravia Health and Fitness and Belgravia Kids, all of which fall under the banner of the Belgravia Group. This collaboration and pooling of significant industry expertise and resources during uncertain times has led to a robust fitness network offering for members all over the country.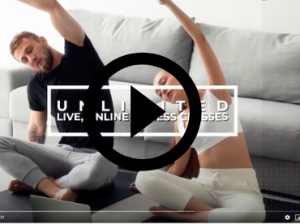 More About the Home Fitness Network
The Home Fitness Network is an online health, fitness and wellness platform designed exclusively by the Belgravia Group. Away from live group fitness classes, Home Fitness Network also offers hundreds of video workouts, access to hundreds of meal plans and recipes.
Belgravia Group members, including Belgravia Leisure, Genesis Health + Fitness, Coaching Zone, Ninja Parc, BK's Gym & Swim, JUMP! Swim Schools and those at more than 180 local council and state facilities, plus the general public can access Home Fitness Network for just $5 per week ($7.50 for non-Belgravia Group members).
For more information on the Home Fitness Network see: https://belgraviahomefitnessnetwork.com/