The team have worked tirelessly to promote diversity and inclusion in their region, achieving commendable results by turning their venues into community hubs where everyone is welcome. We had a chat with Nicole Dunn, Northern NSW Area Manager who is extremely proud of the work that her team has achieved in breaking down barriers and connecting communities to leisure.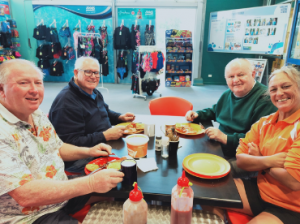 Why is diversity and inclusion so important to you and your team in Northern NSW?
"Working in a region which has a significant number of people living with a disability, it's critical for us to support this group if we truly want to connect our communities to leisure.
Ensuring everybody, regardless of individual difference, has the opportunity to be actively involved in sport and recreation is very important to me. I have personally experienced the benefits of this involvement as well as seeing the impact this type of positive engagement can have on building wonderful inclusive, respectful, healthy communities.
A venue that has full representation of its community, participating in programs and activities that meet their needs, supporting the individual's positive health and wellbeing is the ultimate goal."
Which venues in the Northern NSW region have excelled in the inclusion and diversity space?
"Whilst the outcomes are generated through the facilities, it's really the people, our staff within the venues and their commitment to ensuring access for all in their communities that makes me extremely proud. Their ability to take the lead in driving access and inclusion in their workplace and support others to embrace this sense of "everyone's welcome", encouraging social interaction with those experiencing challenges is so rewarding to see. We often don't know the impact we have on those who are experiencing disadvantage."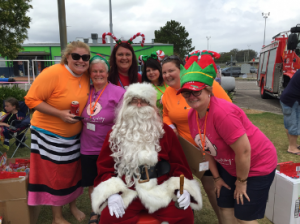 Covid-19 has impacted communities all over Australia and New Zealand. Do you and your team have any plans to re-engage members of your community who have been severely affected?
"We have continued to reach out to our most vulnerable, those who have experienced the greatest sense of isolation during our closure. Weekly phone calls to check-in and have a chat have been warmly received. It's times like these that highlight the importance of community leisure facilities in enabling social interaction to occur. In many cases, participation is secondary to the need for social interaction and friendship that so many of our members need. Isolation can be a result of many different factors but the sense of severe loneliness experienced is all too common.
We all play a role well beyond the positions we hold within the business to ensure everyone is made to feel welcome in their community facilities. The communities have entrusted us to look after their valuable assets the very least we can do is ensure we do everything within our means to remove barriers to their participation."
For other facilities who are looking for ideas on how to engage their local communities in the diversity and inclusion space, Nicole recommends connecting with community organisations to have the greatest impact on the local community. "With long-term sustained impacts on individuals, it's all about working together. True success in this space cannot be achieved on our own," Nicole explained. "It's also important to identify storytellers in the community, people who are happy to share their stories and experiences. These seem to have the greatest impact on others who may be facing similar challenges but are not sure how to get out of their situation."
Nicole concluded with, "Our venues must provide a sense of belonging for people, a community hub where those facing hardship or challenges can come and feel supported."