Looking for holiday season gift ideas, or a little something to self-pamper? Our very own Hepburn Bathhouse & Spa offers a variety of gift ideas to have yourself a Mineral Wellness Christmas.
We recommend these favourite gift ideas to make your choice a little easier:
Plus! Enjoy complimentary gifts that are available when you purchase a Gift Voucher.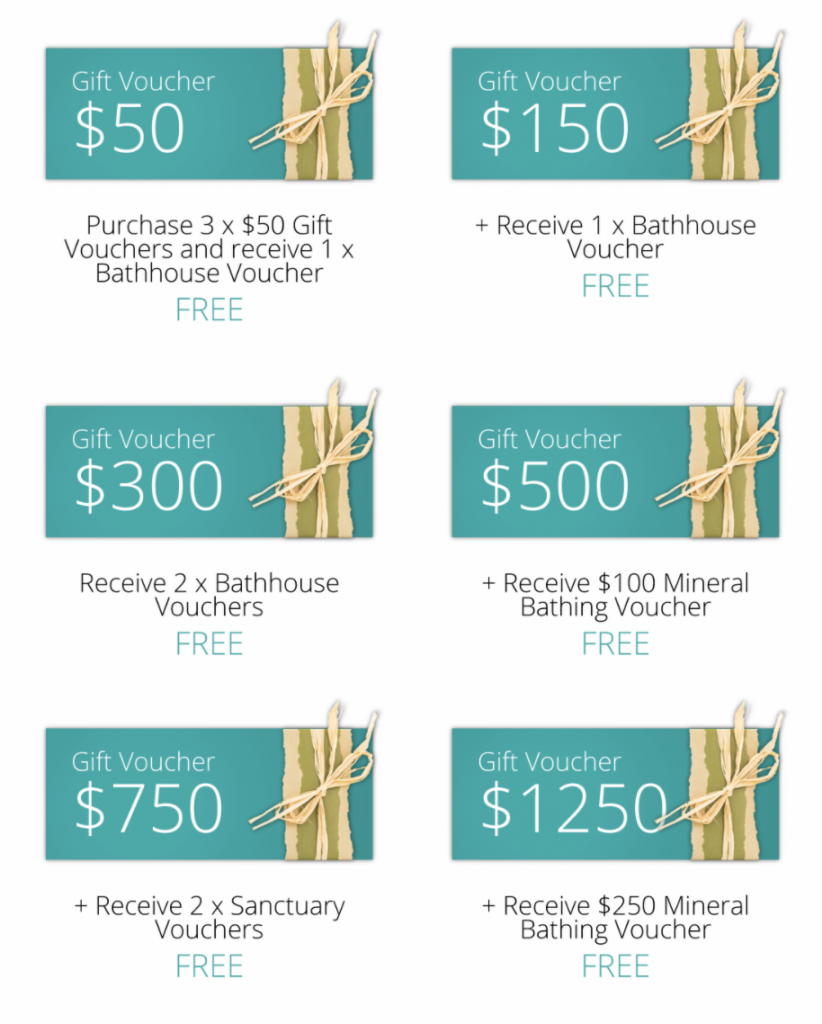 About Hepburn Bathhouse & Spa
Hepburn Springs' only historic Bathhouse, has been providing traditional wellness bathing since 1895. Drawing mineral-rich waters directly from the natural source, this century-old phenomena delivers a health-for-life experience of rejuvenation, relaxation and enhanced overall wellbeing.
Wellness is at the heart of everything we do, each product we offer is selected with mind, body and spirit at the forefront of our offering. It's our commitment to you.