Ahead of International Women's Day, we sat down to chat with Venue Manager and PGA Professional Paul Christie to discuss the gender-neutral tees at Geelong Golf Club.
Paul says, "Geelong Golf Club had gender-neutral tees set up at the club six months after we opened the course. I found the original "men's and women's" setup meant each time you played our course, women would have to walk to different tees to start each hole – a concept that wasn't going to work for the club. As part of our initiative, we created three tees with different logos representing the partners of the course.
"A number of men and women play golf together so the changes to the tees have been really well received. It allows men and women to be able to play from the same tees allowing them to enjoy each other's company for the whole course rather than them walking to different tees to start each hole.
"The driving force behind this change was to allow all players to compete in the same competitions. Our golf course is only nine holes so each time a golfer plays, they can play from a different tee box allowing them to experience the course – giving them a different length hole and different angles from the tee to the fairway. It also changes the way you play most holes due to bunkers and water hazards.
"At Geelong Golf club we are also very conscious that if golfers play 18 holes it gives the opportunity to change tees for the 2nd 9 holes.
"When men and women play competition golf their daily handicaps are reflected by the tees they play from and adjusted accordingly. It's great to see women aren't hiding in the trees waiting for the men to hit because their tee is forward. We believe the stigma of "men's and ladies" tees has been removed at Geelong," Paul said.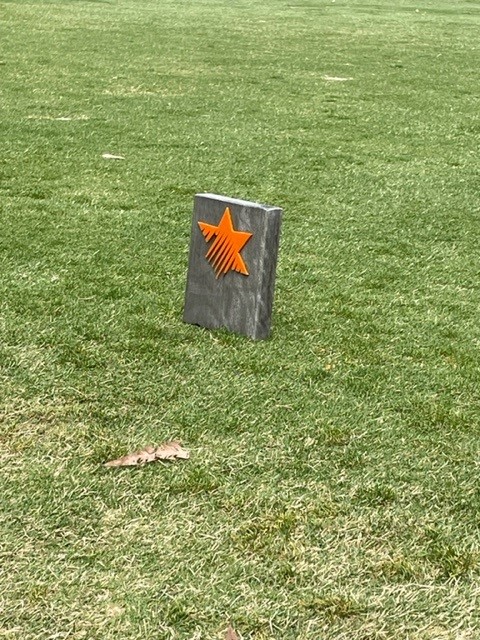 "Encouraging a golfer to play from tees that suit their individual game can suit some of the longer courses but at Geelong, our motto is 9 holes in 90 minutes. It's a shorter course so it allows us to provide a different experience for our members and guests. It's great when kids play as they again can play from the tee box they wish to play from and it's a logo, not a colour This is especially important for young boys who feel as though they are not pushed towards the women's or better known as red tees.
"With gender titles being removed from the tees, it is hard to know if this has opened the game to more females, both older and juniors or even beginners. However, we do our best at Geelong Golf Club to provide junior clinics, visit schools and conduct lessons for all playing abilities.
"The first time players see the gender-neutral tees at Geelong Golf Club, they see we do things slightly different with our tee boxes and find it quite interesting. It's always a good way to start a conversation. We have been running Our Junior Open tournament for the past six years and to date, all players (including parents) love the concept.
"Removing gender barriers is something a lot of clubs are now looking at doing. Our women, men and juniors all play from the same tee in events and when just playing social golf can pick their tee for the day," Paul concluded.