One of Cairns' favourite tourist attractions has added some touches to make the experience even more memorable for locals and tourists, as the park re-launches this weekend with a new name.
Sugarworld Adventure Park, previously known as Sugarworld Water Park, has been given a minor facelift in recent months, with enhancements to the park's facilities and creation of new areas of relaxation.
Members and tourists will find more opportunities to relax throughout the 17-acre property near Cairns in sunny Queensland when it re-opens this Saturday, September 7 with the addition of cabanas in the outdoor areas.
Sugarworld Adventure Park has also included mini-golf in the price of admission, allowing all visitors to the park to enjoy a round of golf with friends and family as well as the aquatic attractions the park in known for.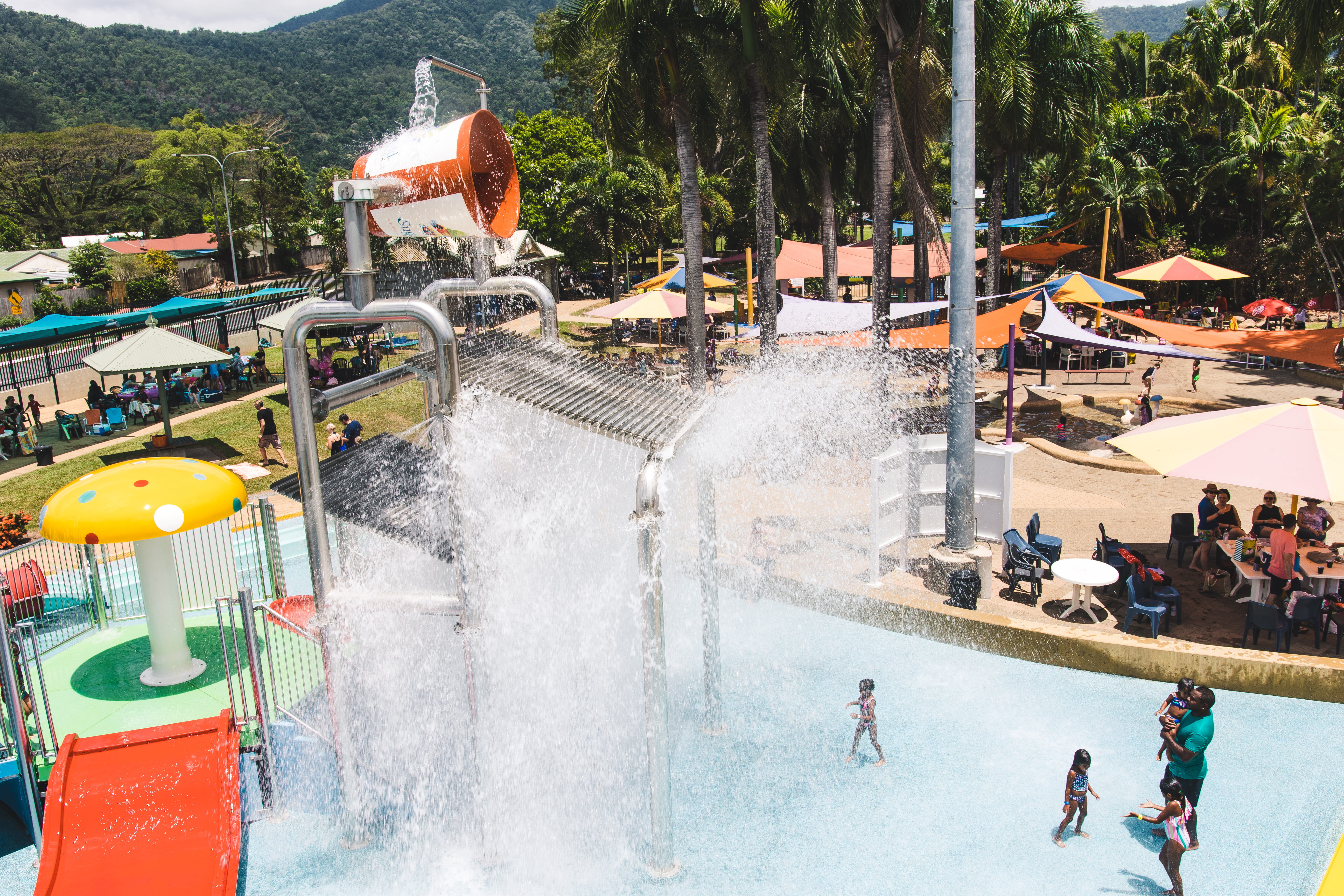 When visitors finish a round at Putt Putt Island, or an interactive aquatic experience for all ages at Splash Town, they will be able to hire new cabanas at the property, which are comfortable and shaded – perfect for a quiet afternoon of relaxation.
"We're very excited about the new opportunities for our guests at Sugarworld Adventure Park," said Belgravia Leisure Qld State Manager, Dan Cullen.
"Working with our council partner, Cairns Regional Council, our teams have done a great job implementing new relaxation areas and improvements to our-already fun and interactive facilities.
"The park is fast-becoming a must-see attraction for tourists as well as an excellent facility for the community to enjoy year-round."
Belgravia Leisure Area Manager for Qld, Kendall Kenway, said enhancements at the park will provide the ultimate guest experience for tourists, and a place to connect with locals and families.
"Our focus is on providing great value and experiences for our guests, and the work done at Sugarworld Adventure Park will ensure a memorable time for everyone who visits," said Ms Kenway, who also lives in Cairns.
"We encourage everyone to come down and experience the changes for themselves."
Sugarworld Adventure Park will re-launch on Saturday, September 7, with a fun-filled day for families and the Cairns community. Please visit sugarworldwaterpark.com.au for more details.