"I worked here before it opened… and I never left. I will go from here to the nursing home directly; I've already booked. I like everything about Ian Thorpe Aquatic Centre.
I like the location, the light, the fact that you can see trees outside. I have great clients who I can practice my bad jokes with! I get paid to do something I used to pay for, what more could you ask for?"
Sam Saidden, Ian Thorpe Aquatic Centre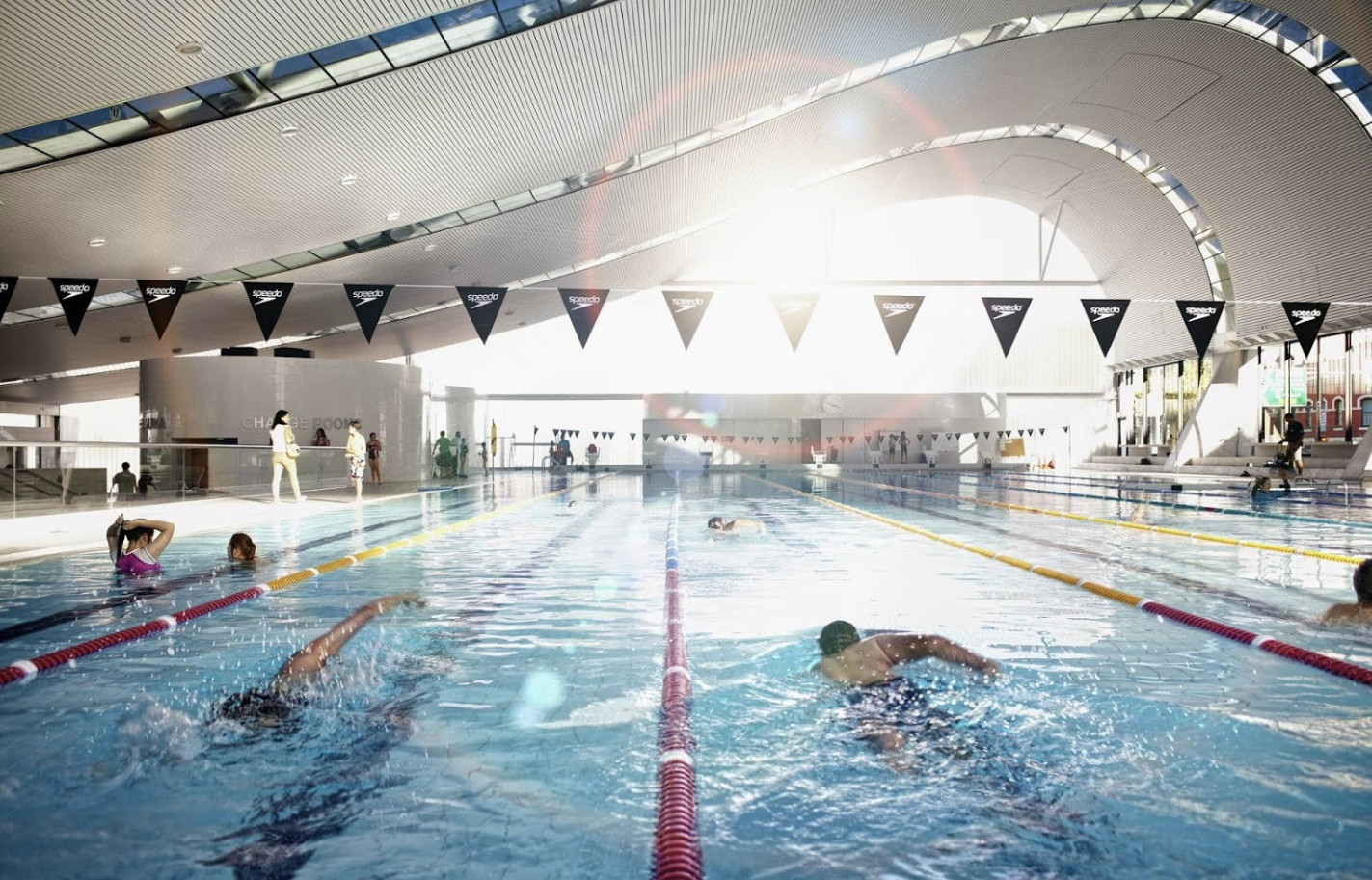 Sam loves what he does working at ITAC, he enjoys the beautiful views from the Ian Thorpe Aquatic Centre, its central location, the gym and of course, the people – I think it's safe to say they love him right back.
Sam is a vivacious character and you can tell by just talking to him, he has a zest for life. It's easy to see why people love to work with him, "I do it all, I work as a personal trainer, gym instructor, I open up the centre and I clean the floor's, heck I've done it all and I'm not afraid of hard work. I've been here since the facility opened, and made my start by doing the early shift.
The first day we opened I was a trainer and instructed the group fitness classes. I've made so many wonderful relationships and some of my clients have been with me for 12 years. Not one client has left me unless they were moving." Sam explains how it's not because of him but because of the gym and the other amazing staff, but somehow I think it has a little something to do with Sam's attitude to life as well. 
Sam's wife also briefly worked at reception and then moved onto her passion for teaching kids with special needs.
Sam was born in Egypt and came to Australia in 1986 when he was 25 years old and explained to me how he loves this beautiful country and the beautiful people. Sam wasn't a good fit for his previous roles who told him he was "too active" and so he looked for a role where he would be better suited.
Sam's first interview with ITAC was unsuccessful because he had little to no experience but Sam wouldn't take no for an answer. He explained that whilst he had no paid experience here in Australia he had been training since he was 16 and offered to work free of charge. Sam was offered work experience but of course, his tenacious energy and passion for helping others quickly saw him prove himself to be an invaluable member of the team and he was given a position of ITAC and Sam has never looked back. 
Leading an active and healthy lifestyle
Sam explained that he was not a very active kid, due to having a bad leg but taught himself how to cycle which soon became his favourite sport. He has since cycled the Great Ocean Road for 12 days since being here in Australia and he also found a love of fishing. 
When it comes to diet, Sam says "my wife and I rarely eat out as we like to cook, we cook very nice, healthy food, including goat meat, Egyptian, Croatian and vegetarian food."
Advice for those wanting to follow a similar career path
"The next generation must understand that success does not come overnight. If people are in a position that's not going their way, they leave. If they don't like someone, they leave, they have to get up early, they leave. I used to drive a very long way to teach 30 minutes of personal training because I was passionate and I knew it would lead to achieving my goals. 
You must know what you want to do, chase your dreams but be patient. If you go fishing and don't catch anything, you don't give up, you try and try again.
Another piece of advice would be not to listen to naysayers. I was told I'm too short to be a personal trainer and it will happen to you too, people will tell you things to drag you down but don't worry about others and their opinions. 
Be determined to succeed.
I used to pay to go to the gym, now I get paid to be here, it's crazy to me. Love what you do first and the money will come after."
Read a story written on Sam by one of his clients here: Beethoven at the gym