It was the event that everyone had been waiting for, The 2019 Get Connected Conference in beautiful, sunny Melbourne.
Day one started with a Welcome to Country, acknowledging the Traditional Custodians of the land on which we work and live, and recognise their continuing connection to land, water and community. We pay respect to Elders past, present and emerging.
Our Get Connected MC and Operations Assistant, Cherie Mills ran us through some general housekeeping including #GetConnected2019 and Slido, which ensured everyone could address any burning questions with each speaker.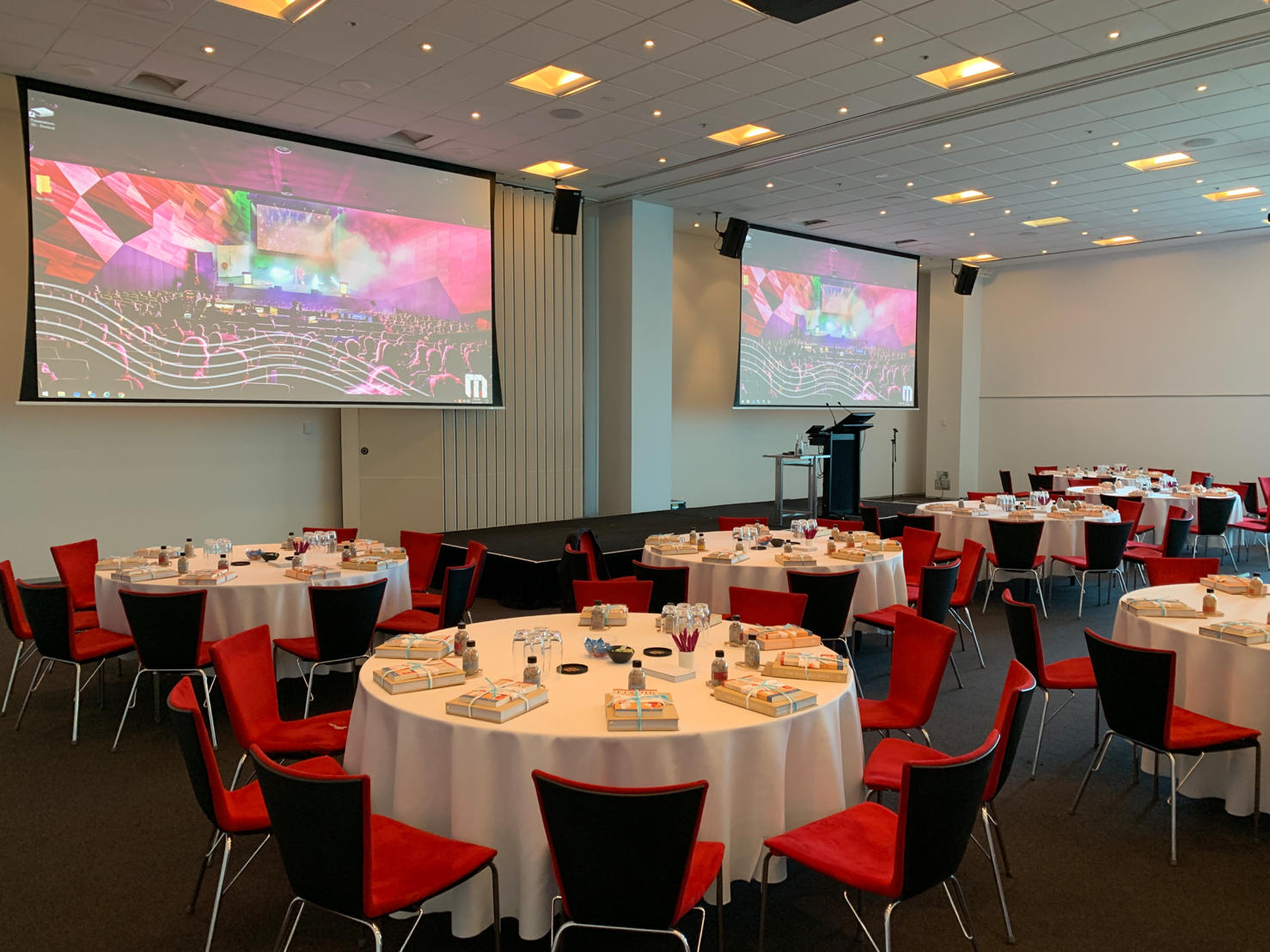 Our 2019 Conference saw our third Get Connected Conference and our 15th Belgravia Leisure Conference overall. Starting at Malvern Valley Golf Course way back in 2006, where ten of our senior leaders came together, to this year's conference with an incredible 133 staff in attendance. A real testament to the business growth we've had in the last decade.
Everyone was encouraged to step out of their comfort zone, mingle with each other and in particular, Get Connected!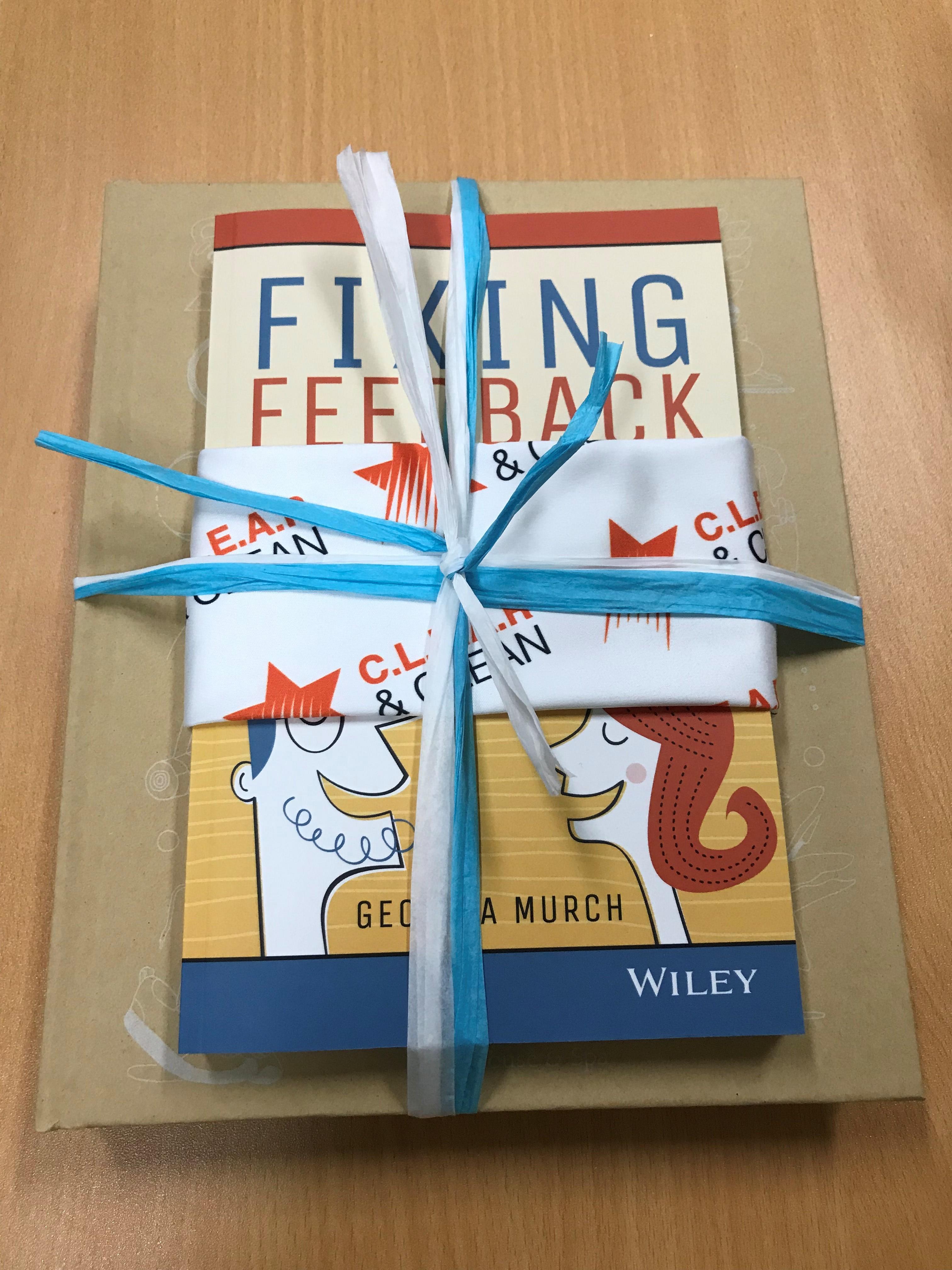 Group Manager, Business Improvement and Sustainability, Alexia Morgan noted the significant improvement of sustainability to maintain an ecological balance.
Alexia mentioned that the small changes were hardly noticeable to many people in attendance. "Being more sustainable shouldn't be about missing out. It just means planning ahead and looking at alternatives to reduce waste and consumption. This conference had no bottled water, no plastic bags, no plastic cutlery, no plastic packaging and most local attendees were able to walk or catch public transport to the venue. Even our conference gift was tied up with raffia."
Keynote Speakers
General Manager Corporate Services, Alex Lord on Our Heritage
We joined Alex Lord as he provided background on our beginnings and learnings, discussing how small things and persistence can grow into an organisation. Alex and his team continue to provide support to our facilities to ensure our sites are running as efficiently and effectively as possible.
Chief Executive Officer, Nick Cox with the CEO Update
Who could forget joining CEO, Nick Cox, to review the year that was for Belgravia Leisure? We looked at the highs and lows of the past 12 months, received some lessons from a pirate and prepared for the sensational year ahead.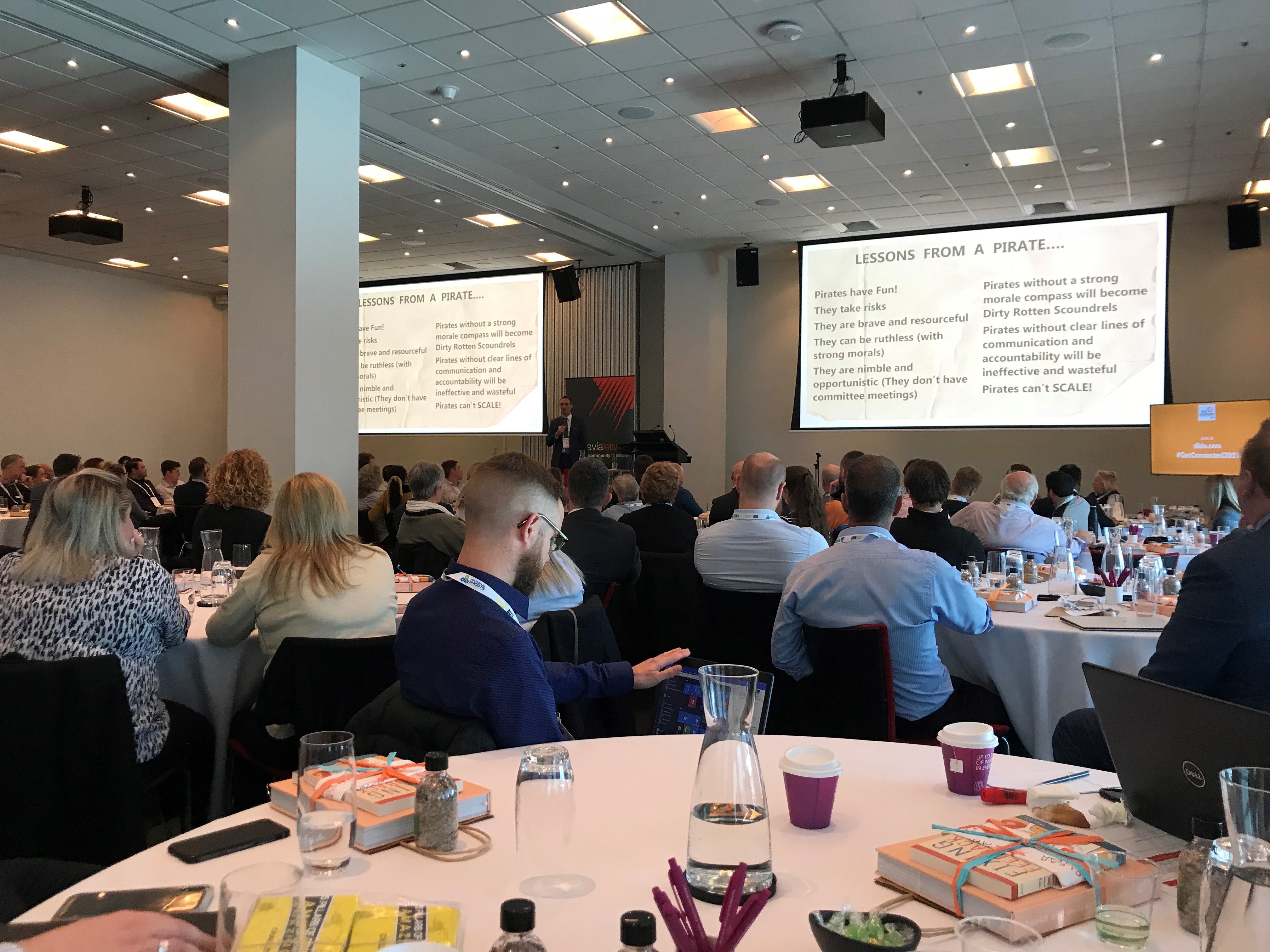 Throughout the lunchtime energy break, we joined those who assist in making our facilities operate. Everyone enjoyed connecting over a beautiful spread of food and drink with the Supplier Trade Show handing out some giveaways and showcasing their latest products and offerings.
Suppliers Included
Complete Office Suppliers
Care Super,
Ixom
Fitness Vending
Zoggs Australia
Unilever
Schweppes
MAP Coffee,
Telstra and more!
Karen Golden, Tim Hutchison and James Ellender on Guest Experience
James, Karen and Tim took to the stage and provided us with some of the best tools and tips on bringing the experience to life for our guests.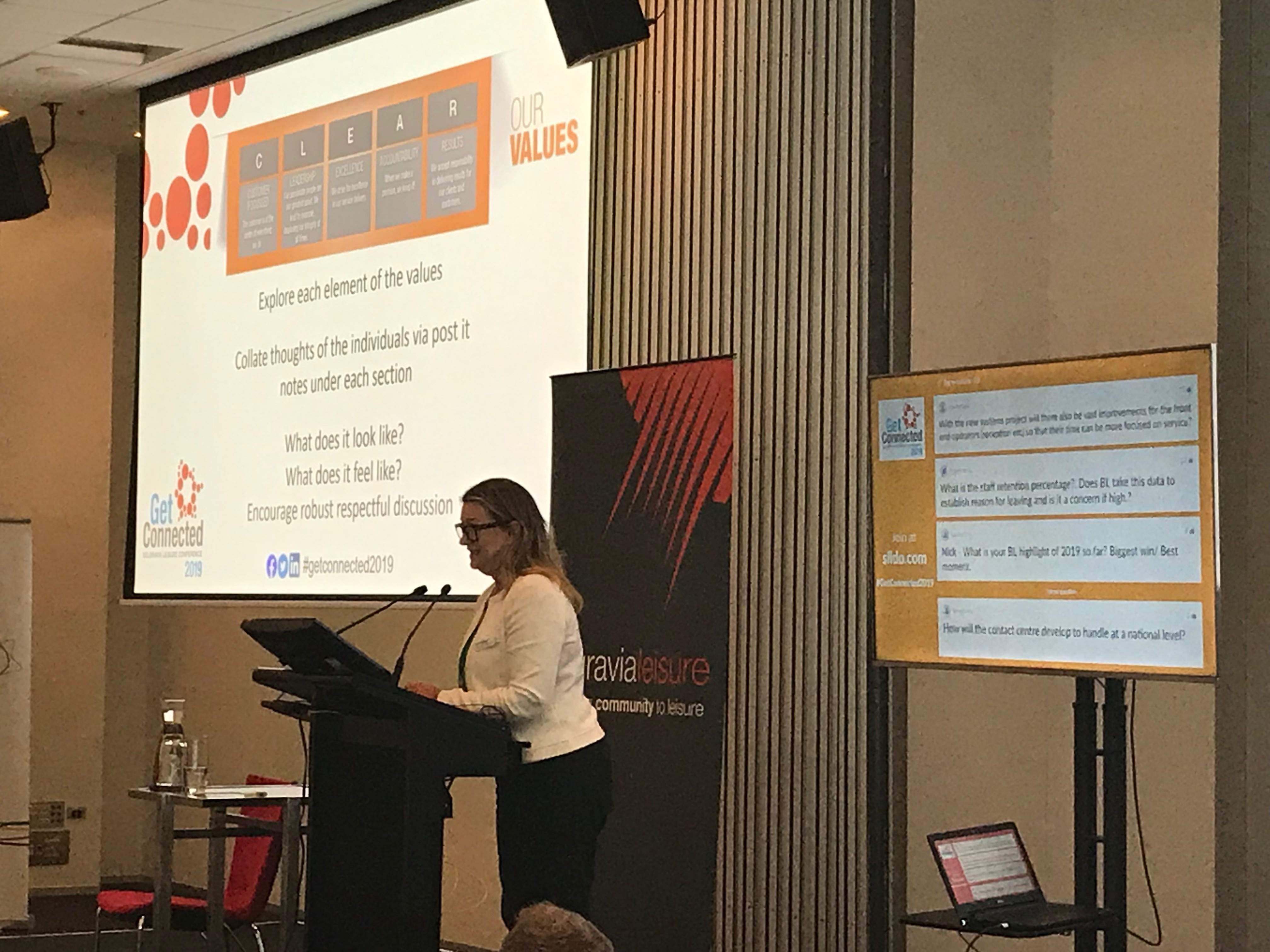 Troy Walker and Greg Jennings on Activating Sites
Our leisure facilities are hubs for our communities seven days a week. Troy and Greg provided the understanding and identified gaps around activating areas of our facilities during off-peak times to help drive attendances and stronger outcomes for each of our facilities
Founder of ASTA, Bill Angelidis on ICT Education
Bill the founder of ASTA, provided ICT support to Belgravia Leisure for a number of years. He discussed how Belgravia is leading the way in technology, establishing a future proof foundation to enable endless possibility.
Sharing an education session sharing the technological and telecommunications enhancements of our infrastructure, and equipping staff with an understanding of why these are such a Unique Selling Point.
James Ellender and Brooke Lindsay on Internal Communications
We know communications is an organisation-wide priority, throughout both Australia and New Zealand. In this session, James and Brooke provided a refreshed framework of tools and training to help everyone play their role in delivering and receiving the right messages, every time.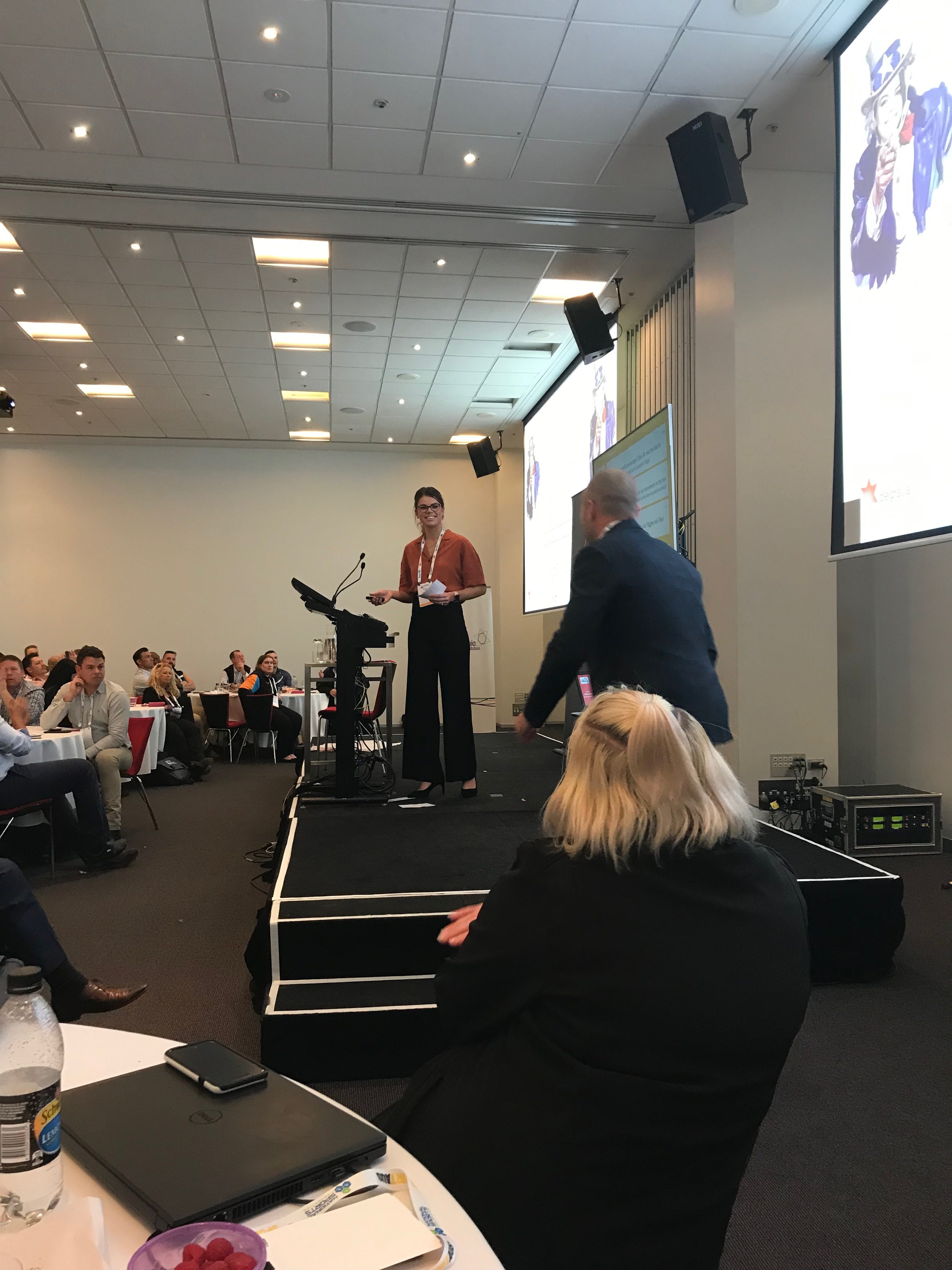 Ranjit Nair, James Ellender, Georgia Hall and Abby Barnes on our Digital Ecosystem
Now that you have a contemporary web ecosystem at your fingertips, what do you do next? James, Ranjit, Georgia and Abby from our marketing team provided us with an overview of what's next with our digital ecosystem.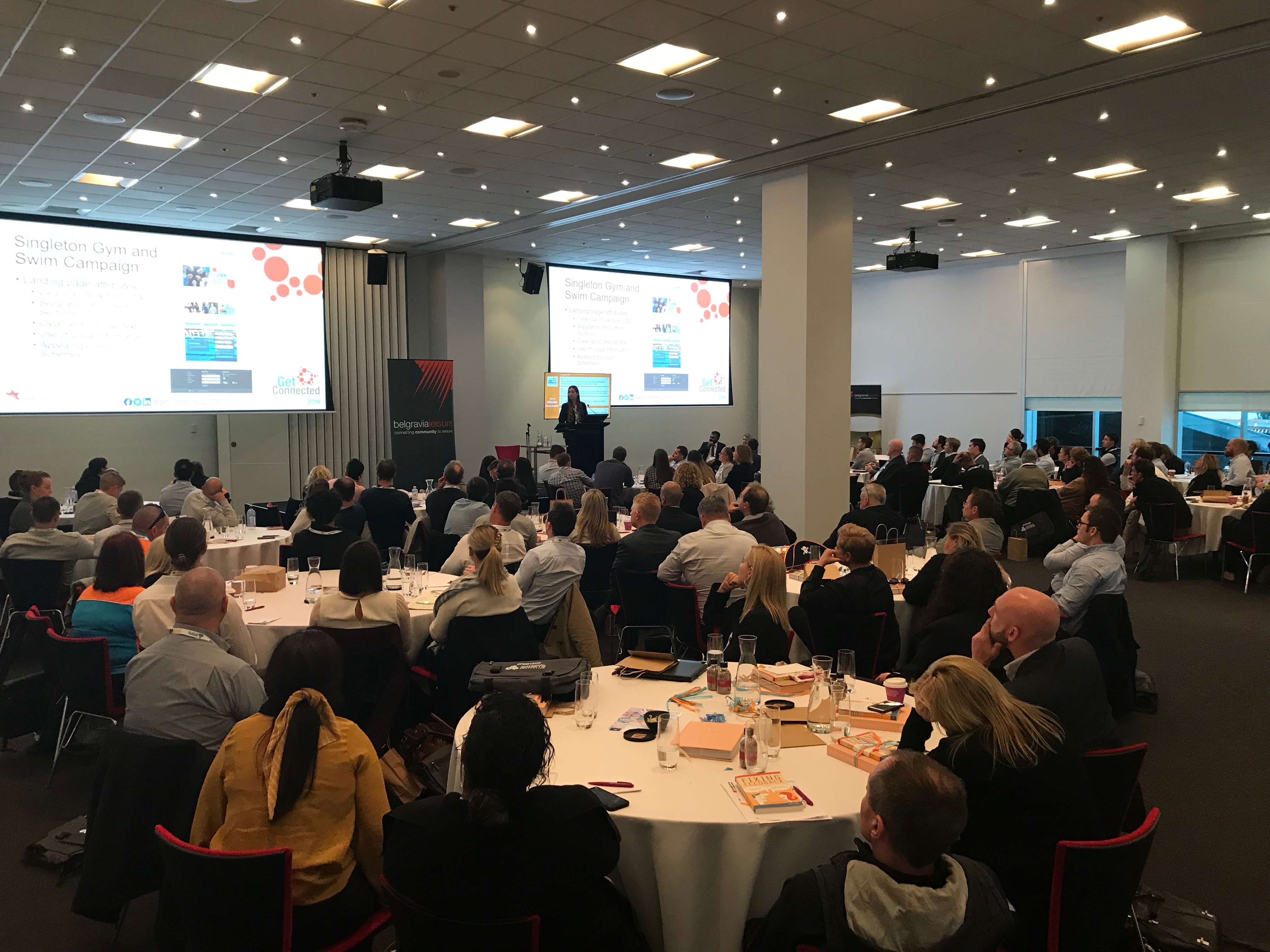 Final Keynote from John Toomey on Living a Full Life
John Toomey is one of Australia's leading Workplace Wellbeing Educators. Holding a Degree in Physical Education, John has worked in a number of diverse areas involving Health, Fitness and Sport. Since 1982, he has served in High-Performance Roles in seven different AFL Clubs.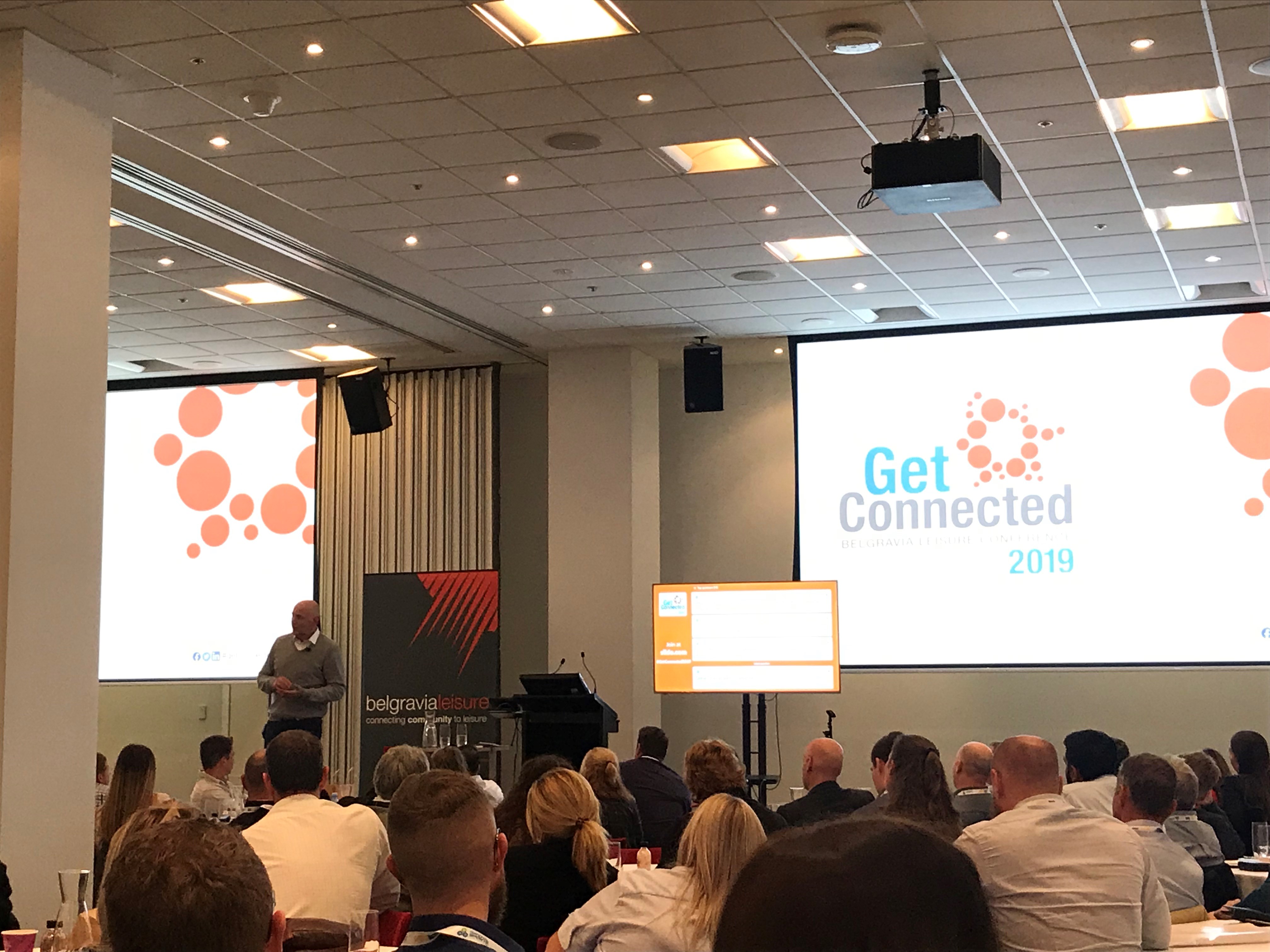 John has also worked with a variety of other Professional Sports Clubs in Leadership and Culture Development including Cricket and A-League. We joined John as he took us on a journey and provided tips on "how to live a full life". It was the perfect way to end day one of the 2019 Get Connected National Conference.