Belgravia Leisure has worked with Mackay Regional Council since October 2018, when we commenced operation of the Pioneer Swim Centre and the Memorial Swim Centre. At the time, these sites consist of dated toddler pools and eight-lane 50m pools. Over the last two financial years Pioneer and Memorial have displayed remarkable growth, averaging 35.5k and 24k visitors per annum respectively.
In early 2019, we also began operation of the multimillion-dollar greenfield Mackay Aquatic and Recreational Complex. This site has totaled 73K patrons in its first full year of operation and it is demonstrating some exceptional growth in swim school numbers almost doubling enrolments from this time last year from 218 to 429!
Despite the challenges of COVID-19, we have recently retained the tender for Memorial Pool and displayed year on year growth with Mackay ARC. Penny Hobson, Area Manager at Mackay, credits teamwork and a commitment to delivering the best possible level of service as some of the reasons for the positive outcomes with Council. "We have strengthened our relationship with council through accountability, transparency and a focus on outcomes," said Penny. "I believe the secret to maintaining a good council relationship is earning credibility and trust over time, and that can only be achieved through a daily investment in the relationship."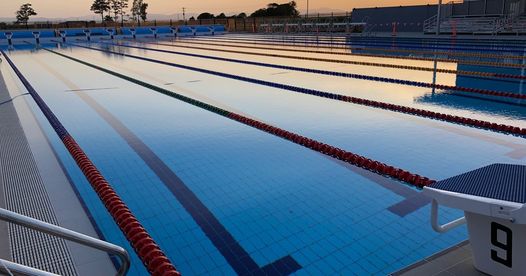 Mackay ARC has seen substantial growth in its swim school and aquatics attendance despite the recent challenges around the pandemic and its location in a relatively isolated part of the state. "Whilst Mackay is a perfect paradise with beautiful beaches, pristine rainforests and lovely warm temperatures, we are in reality a long way from anywhere," said Penny. "Despite the odds, we've seen the tyranny of distance working in our favour from a COVID perspective. As the pre-shutdown COVID situation developed, we would refer to being in our Mackay bubble. We were one of the last to close and driven by strong community demand. As soon as we had the green light to reopen, Council were eager to see us return."
Mackay ARC is a greenfield site, and the most recent spring season is its second since opening the $23.6M facility in March 2019. Despite being the 'new kid on the block', Mackay ARC is performing exceptionally well due to a heavy investment in marketing campaigns and additional support from Council on advertising. Penny also believes the success comes from genuinely caring about customer experience and going the extra mile. "It's a joy to watch the interactions our teachers have with our students. They are passionate about their role and teaching this important life skill," said Penny.
Mackay's post-COVID net promoter scores exceeded their target at 80% with feedback from members citing the friendly staff, exceptional cleanliness of the venue, and staff going the extra mile to help them achieve their goals. "I'm quite proud of the achievements of our team in regards to these results, the consistent theme in the verbatim feedback is how our team have made a difference in the customer's day. One of my all-time favourite pieces of feedback received via NPS perfectly sums up the secret to our success – 'they make us feel like we matter'."
When asked about future plans with Mackay Regional Council, Penny is hopeful that the Bluewater Lagoon will also fall under Belgravia's management when it comes up for tender in the near future. "It's the last pool in the Mackay City area that is not currently managed by Belgravia. It has free entry which can be problematic for our other sites, so an ability to influence program activity would be most beneficial for us. Additionally, we compete for resources so by expanding our footprint, we can further leverage off economies of scale and holistically consider the service offering across the four city sites to provide the best outcomes for our community," Penny explained.
The teams at Belgravia Leisure venues in Mackay are looking forward to a busy season as they prepare for athletic events, transition meets and swim carnivals. They're also launching their 'Make it Fun' initiatives this Spring. The first of their monthly dive-in movies kicked off last Friday with a screening of Aquaman (supported by Optus) and Sunday Fun Days will commence once their giant inflatable crocodile arrives in Mackay. With such a full program ahead, Mackay will certainly be the place to be.