Golf is not often thought of as a sport that women enjoy. In fact, according to the Women's Golf Journal, the Royal Liverpool's club secretary was quoted to have said in 1946, "No woman ever has entered the clubhouse and, praise God, no woman ever will."
As a part of Belgravia Leisure's commitment to access and inclusion for people of all abilities and genders, the team at Keilor Golf Course were determined to break down barriers for women and golf in Australia.
Working with council and industry partners to map strategic goals for inclusivity
Belgravia Leisure has been working with Brimbank Council since 2012, but it wasn't until May 2019 that the partnership started to gain momentum. Michael McKay, Golf Area Manager at Belgravia Leisure, said the relationship has been driven by a shared passion for connecting under-represented groups to golf, and with this mutual purpose they have often found common ground in planning programs to encourage participation from members of the community who have been faced with barriers to entering the sport.
Brimbank Council's focus on connecting women to golf stems from the coalition of western suburbs councils who have joined forced to challenge some of the barriers for women and girls in being active and participating in sport. The region-wide action plan is a collaboration between Brimbank, Hobsons Bay, Maribyrnong, Melbourne, Melton, Moonee Valley and Wyndam city councils, Women's Health West and the Victorian Government.
Increasing Female Visitation at Keilor Golf Course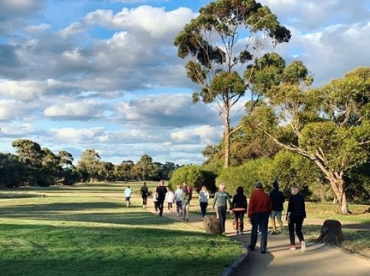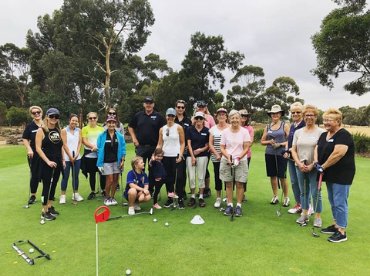 Belgravia Leisure was determined to see a tangible increase in female visits at Keilor Golf Course in the financial year of 2019-2020. They presented a business plan to Brimbank City Council outlining improvements to amenities, social spaces and programming to encourage female participation at Keilor.
With plans to upgrade amenities underway, the golf area management team turned their attention to improving programming. In May 2019, Belgravia Leisure and Golf Australia organised a workshop to establish early access to the new Get into Golf program structure. Michael said of the workshop, "Our goal for the day was unpacking the unique role we can play in participation. We set ourselves some aggressive benchmarks for inclusion in our golf facilities because we knew it was a key focus and catalyst for further improving our relationship with Brimbank council."
The Get into Golf program is designed for any adult looking to learn the game. Get into Golf programs are conducted in small groups to make learning the game more accessible and less intimidating for beginners.
The team at Keilor Golf Course worked with Brimbank Council to strategically connect the Get into Golf curriculum and existing, seasonal initiatives to target the same under-represented groups. The integrated planning strategy linked Get into Golf with inclusive events such as Women's Health Week, Victorian Seniors Festival, This Girl Can, and International Women's Day.
"For three years running, we have participated in This Girl Can Week and International Women's Day in March, as well as Women's Health Week in September," said Michael. "Working closely with Golf Australia in 2019 to get early access to their new Get into Golf structure at Brimbank, we have been able to fast-track strategic connections and shared outcomes for female participation."
A 'Winter Women' Get into Golf program was also piloted in 2020 to create a bridge of ongoing 'come and try' programming for our community between March and September. This program reduced barriers to access such as cost and 'fit-for-purpose- programming, ensuring a continuity of participation momentum.
Additionally, a designated 'Ladies Day' was created with cheaper pricing and free post-round coffees to encourage more women to try out the sport and socially connect. There were over 20 registrations from women who were set to try the sport for the first time, prior to COVID restrictions kicking in and postponing the clinic schedule.
When Belgravia Leisure initially put their business proposal forward for female participation, their fear was that female vitiation was as low as 2 to 3%. Through collaboration with council, venue improvements and targeted programming, the team at Keilor Golf Course have achieved a total of 8% female visitation in the last financial year. Their next goal to is to reach the industry benchmark of 20% and with the amenity upgrades recently carried out at the venue, the team is confident that they will meet this goal and put Keilor Golf Course on the map for women and girls in the Brimbank community.