For Women's Health Week, we chatted with Sabrina about her journey and the passion she brings to her role as Aquatic Schools Coordinator at Gurri Wanyarra Wellbeing Centre in Victoria. She shares the transformative power of movement for women's health and the community's wellbeing.
Sabrina has been part of the Belgravia Leisure family since February 2021, starting out as a gym instructor, personal trainer and swim instructor. She is now an Aquatic Schools Coordinator while still delivering PT sessions and sometimes even aqua classes.
Sabrina is from Brazil and says, "I've been living the Aussie life for about four and a half years now, arriving just before the COVID wave hit.
"I have my bachelor's degree in physical education, and I've done it all. I've been a PE teacher, personal trainer, gym instructor, swimming coach/instructor, triathlon coach and Pilates instructor".
What sets Sabrina apart is her unwavering passion for movement. To her, it's more than just physical activity, it's also about growth, liberation and self-expression. "I'm a firm believer in the transformative power of movement in our lives. Movement is an opportunity to connect and empower women and all people to take charge of their health and wellbeing.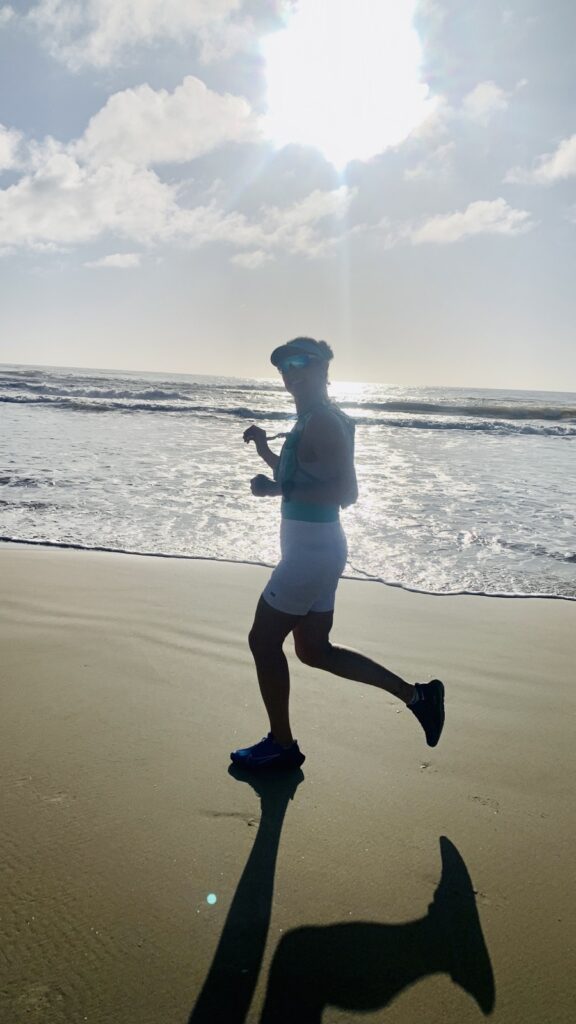 "Long-distance challenges are my jam, whether swimming, biking, running, or doing them all together. I ran 84 kilometres with one of my sisters back in Brazil just to celebrate life," Sabrina said.
Sabrina was nominated for the 2023 Aquatics & Recreation Victoria's Swim Teacher of the Year Award and says working with Belgravia Leisure has been a refreshing challenge that motivated her to give her best every day.
"At Belgravia Leisure, I feel welcomed, respected, and supported, which motivates me every day.
"Being nominated for the award was a proud moment, and my work with the CALD (Culturally and Linguistically Diverse) community as a swim instructor has been a heartwarming experience.
"My favourite thing about my career is the opportunity to touch people's lives, helping them improve their quality of life through physical activity," Sabrina said.
However, alongside the highs, there have been challenges.
"On the flip side, my least favourite part has been leaving behind my clients in Brazil, adapting to a new language, navigating the challenges of COVID and working towards getting my qualifications recognised in Australia," she said.
When asked about her passions in life, Sabrina highlights her family as her top priority. "My son, parents, sisters and husband are pillars of strength for me. My second passion, of course, is my career."
In the next three to five years, Sabrina sees herself continuing to deliver swimming programs and reaching as many kids as possible. She's eager to help grow the team and share the knowledge she's gained over her two-decade-long journey in the industry.
Sabrina is a shining example of how passion, movement and determination can inspire others towards improved health and wellbeing.
Visit the Gurri Wanyarra Wellbeing Centre website here.