With Belgravia Leisure continuing to promote its Guest First Principles among its staff, February saw Belgravia Leisure record its highest overall score for on-site Mystery Shops in three years, with a jump of 15.5% from the previous quarter.
"These results come off the back of the recent launch of Guest First across the business," says Alex Simmons, Belgravia Leisure's Guest Experience Manager | Growth and Operations. "It's great to see that the training and philosophy are translating into tangible results that ultimately provide our guests with a better experience. Guest First focuses on being welcoming by creating unique memorable moments and these scores reflect that this is definitely the case!"
Each Mystery Shop survey assesses various criteria in a venue's interactions with potential customers. While a final score of 100% can often be achieved, achieving consistently high results is the true measure of excellence, and over the last year, five venues have averaged over 90% across multiple surveys. The top five were spread throughout Australia and New Zealand, and across Belgravia's Leisure, Pro and Golf business units. They demonstrate how venues can deliver consistently outstanding service by meeting the Guest First Principles.
Top of the rankings was Glanville Golf Course in Semaphore South, South Australia, with a score of 94.1%. Venue Manager Jerry Goonting said the rating reflected his team's pride in the work they do, with a clear emphasis on actively engaging with guests.
"My staff are happy and proud of our facility, with members and casuals alike regularly praising the condition of the facility and the customer services they received from us," says Jerry. "We take pride in our facility, raising issues affecting it when the need arises, and keeping it well maintained and well presented.
"Staff are also present while on shift, ever ready to help and provide useful information, providing a great experience for guests. Staff are encouraged to build a good rapport with guests by asking questions and listening to them with a friendly approach. This elevates guests' experience as they know we're here to help make their visits that much better."
Michael Clarke Recreation Centre in Hoxton Park, New South Wales, also made the top five with a score of 91.1%, and Venue Manager Alecia Ebersole stresses the importance of her team creating strong connections with everyone who walks in: "Our staff are engaged and happy to welcome people as they arrive, and wish everyone a great day as they leave. Michael Clarke has members that are consistently attending sessions – the staff remember names, engage in conversation, and listen to concerns to ensure our service exceeds expectations. Service is our purpose and I think our team embodies this principle."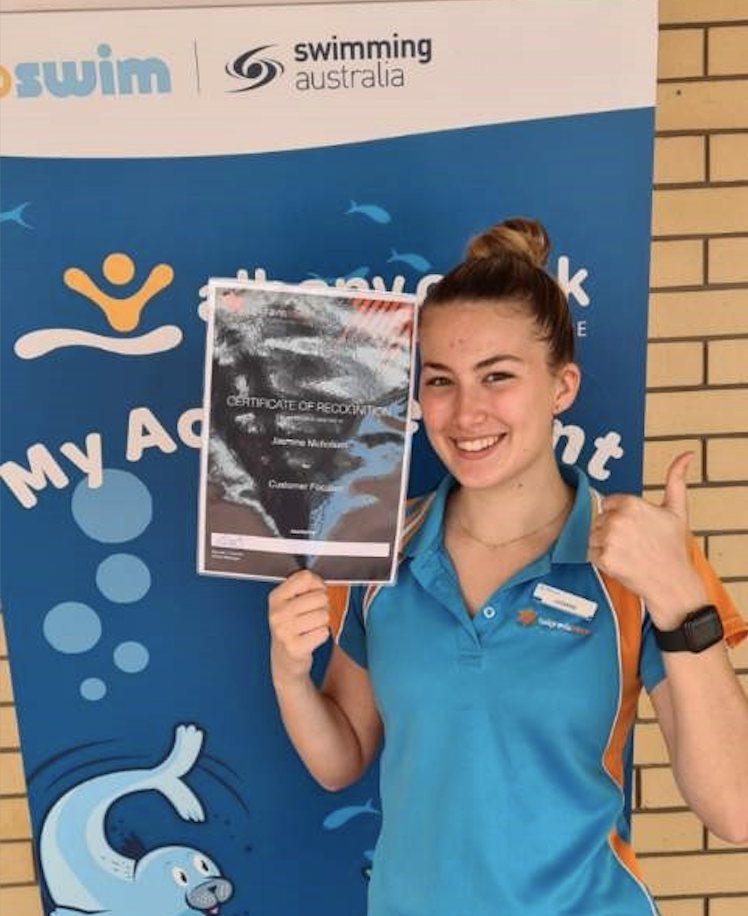 In Queensland, Albany Creek Leisure Centre on 90.2% – bolstered by two surveys in which it achieved a 100% score. Venue manager Samala Tuxworth singled out team member Jasmine Nicholson for praise. Jasmine was involved in both assessments, and also won Albany Creek's in-centre CLEAR award for February, demonstrating that success is above all down to individual team members playing there.
"From the time Jaz started to now she has grown so much," says Samala. "We have worked on using enquiry sheets when discussing enrolments and it has really assisted us in capturing customer details and getting these results. Jaz is a naturally bubbly, friendly person, and this shines through in her dealing with parents. She is always well presented and loves a tidy workspace, which has rubbed off on the rest of the team.
"Continuing to talk about our Guest First Principles with the team and doing the online training are strategies that we are using to ensure the whole team provides the best possible experience for our members."
The Guest First HELP Station on SharePoint has all the training resources you need to continue to support our teams' development and improve the guest's experience.