October is Safety Month at Belgravia Leisure, and this year's focus is on Workplace Health and Safety through COVID-19. In this edition of B-Informed, we speak with Group Workplace Health and Safety Manger Trent O'Hara about the importance of WHS and how venues can make safety a priority this National Safe Work Month.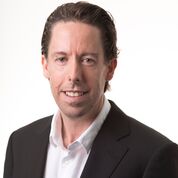 Q: How do you think COVID-19 has changed the way we see WHS at Belgravia?
Belgravia has always been a resilient, agile organisation; however, this pandemic has definitely thrown a spanner in the works. While Belgravia has always had it's eye on the ball when it comes to safety, we have had to focus extra time and resources on complying to the ever changing rules and regulations to ensure we remain COVID safe. We have now reached a really good stage where we can sit comfortably knowing all our sites are COVID safe and start to move towards business as usual in this new COVID safe environment. What we do know from this experience is that when the chips are down and we need work done fast, we band together and get it done and I have no doubt this method of working will take us through any other WHS/Public Health issue that comes our way in the future.
Q: How can venues make WHS a priority this National Safe Work Month?
The best way for our managers to make the most of the month and spread WHS messages through their teams is through communication and consultation. Talk to your staff, run safety meetings, share manager updates, point your teams in the direction of the Safe Work Australia website, share industry resources, attend online seminars, post WHS success stories on LinkedIn and tell Head Office about it, host a WHS morning tea or brunch, come up with a WHS initiative, there is no right or wrong, just make WHS an extra priority this month.
Q: Why are safety audits so important for venues?
Our auditing program is a vital part of our operations, with the work from the audits ensuring our staff and visitors remain safe while they attend our venues. Our safety audit is a health check of general safety at the venue so teams can come away from the audit with a sound understanding of what safety areas they are doing well in and what areas need attention. Our auditing program also ensures we meet WHS legislative requirements.
Q: Any other WHS updates for the group?
We are currently working on finalising five WHS training/learning modules that will feature on the yet to be released online Learning Management System. Training areas will include an Intro to Safety at Belgravia, Incidents and Injuries, Emergency Management, Hazards and Risks and Manual Handling. Keep your eye out for these over the next couple of months.