For the most part, we have fantastic day to day interactions with our customers, members and guests but unfortunately, on occasion, team members can be exposed to aggressive people or situations.
This is termed Occupational Violence and Aggression (OVA). OVA involves incidents in which a person is abused, threatened or assaulted in circumstances relating to their work. This definition covers a broad range of actions and behaviours that can create a risk to the health and safety of team members and other persons at work so must not be dismissed or taken lightly.
Examples of work-related violence can include but are not limited to:
Biting, spitting, scratching, hitting, kicking
Pushing, shoving, tripping, grabbing
Throwing objects
Verbal threats
Threatening someone with a weapon, armed robbery
Sexual assault
Emotional abuse
Acts of violence and aggression in the workplace are never acceptable and should not be tolerated.
It is important to recognise that each individual may respond differently to an OVA event and may require different support. For this reason response to OVA needs to be tailored to each individual person/workgroup.
If an event of occupational violence and aggression occurs in your workplace:
Ensure that you inform your manager. This way you can be provided with the right support and guidance.
Report the incident using the B-Connected incident reporting function. This will ensure that Belgravia Leisure fully understands the risk within the workplace and can respond accordingly.
Take advantage of our Employee Assistance Program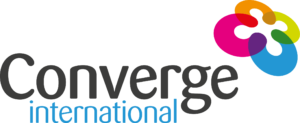 Belgravia Leisure partners with Converge International to deliver an Employee Assistance Program that provides our people with solutions focused counselling that aims to support and empower employees through a variety of best practice counselling approaches to assist in resolving personal and work-based issues. This is the best way to ensure a team member is ok in the short as well as long term following exposure to OVA.
Belgravia Leisure is committed to the health and safety of all people and prevention is the best approach. If you have identified a way that OVA can be reduced or managed in a different way in the workplace please speak to your line manager.

Help us maintain a safe, fair, honest workplace free from bullying and harassment
Belgravia Leisure is committed to providing a workplace that is safe, free from bullying, harassment and discrimination, and where we all act honestly and fairly with each other. If you see something, report it.
Belgravia engages Grapevine, an independent third-party service for reporting concerns and whistleblowing.
Individuals can contact Speak-UP on 1300 933 977 or online report at: https://belgravia.grapevineonline.com.au or Mail: PO Box 119 Carlton South, VIC 3053