We are thrilled to announce that Wai Ariki Hot Springs and Spa has achieved the highest level of accreditation by Qualmark, New Zealand's official mark of tourism excellence. Our spa has been officially recognised as a Qualmark Gold business, placing us among the elite sustainable tourism establishments in New Zealand. This accolade signifies our unwavering commitment to providing unparalleled customer experiences in every facet of our operation.
With this prestigious Gold level accreditation, we proudly establish ourselves as one of the most highly accredited spas in all of New Zealand, setting a benchmark for excellence in the industry.
Qualmark collaborates with Tourism New Zealand to elevate the quality of experiences offered within the tourism sector while ensuring the highest levels of visitor satisfaction.
Debbie Guptill-Robertson Wai Ariki's General Manager expressed her pride in achieving the accreditation from Qualmark. "Qualmark's comprehensive assessment encompasses various layers, each vital to achieving Gold status. These include meticulous evaluations of our design, sustainability strategies, responsible use of natural resources, dedication to local culture, visionary leadership, sales and marketing prowess and the effectiveness of our operational systems and processes.
"We are proud to receive the highest level of accreditation by Qualmark and it's worth noting that our spa earned Gold accreditation on its very first assessment, a feat that fills us with immense pride."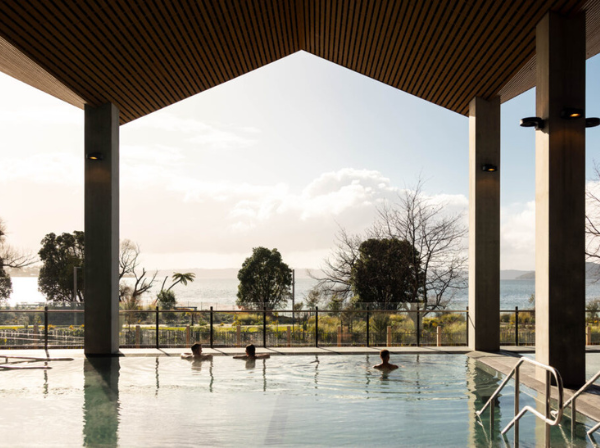 Nestled in the heart of Rotorua's captivating lakes district, Wai Ariki offers a unique blend of culture, adventure, and natural wonders.
Guptill-Robertson said, "At Wai Ariki, we showcase the rich cultural heritage and thrilling experiences for our guests. Wai Ariki is uniquely built on the legacy of Ngāti Whakaue culture, healing practices and manaakitanga – the centuries-old and internationally-renowned Ngāti Whakaue concept of welcoming manuhiri (visitors).
"Wai Ariki is inspired, curated and owned by the local iwi, Ngāti Whakaue. Both the Wai Whakaora, meaning Restorative Journey and the exclusive Āhuru Mōwai, meaning Sanctuary – a place of peace and tranquility are founded on te ao Māori values, traditions and culture. These are truly unique not only to Aotearoa, New Zealand, but also world-wide."
We extend our heartfelt congratulations to everyone involved in this remarkable achievement. This recognition is a testament to our unwavering dedication to local culture, leadership, and overall customer experience at this world class venue.
Discover the magic of Wai Ariki Hot Springs & Spa and reserve your experience via the website.