Wai Ariki Hot Springs and Spa is pleased to announce the appointment of Debbie Guptill-Robertson as its new General Manager, effective 1st December 2023.
Debbie Guptill-Robertson brings a wealth of experience and expertise to her new role, having held the general manager position at Velocity Valley and various key management positions within tourism over the years. With her extensive background in tourism, Ms. Guptill-Robertson is poised to lead Wai Ariki Hot Springs and Spa to new heights of excellence.
Wai Ariki Hot Springs and Spa is Rotorua's new luxury spa offering. Rotorua has long been celebrated for its rejuvenating geothermal healing waters and the legacy of storytelling through the guiding legacy of local Māori culture. It is inspired and owned by local iwi, Ngāti Whakaue, and features two main spa areas, the Wai Whakaora (Restorative Journey) and the exclusive Āhuru Mōwai (The Sanctuary). Both are places of peace and tranquillity, founded on te ao Māori values, traditions and culture and are unique not only in Aotearoa, New Zealand, but also around the world.
The appointment of Debbie Guptill-Robertson will ensure the unique and iconic development continues providing authentic, world-class experiences for manuhiri (guests).
"We are delighted to welcome Debbie Guptill-Robertson as our new General Manager," says David Tapsell, Chair of the project's developer Pukeroa Lakefront Holdings Limited. "Her knowledge and passion of the tourism industry coupled with her dedication to providing a premium guest experience make her the perfect fit to lead our team and ensure that Wai Ariki Hot Springs and Spa remains a top destination for relaxation and rejuvenation."
Debbie Guptill is eager to join the Wai Ariki Hot Springs and Spa team and looks forward to embracing the unique geothermal wonders of Rotorua while enhancing the properties reputation as a premier spa and wellness destination.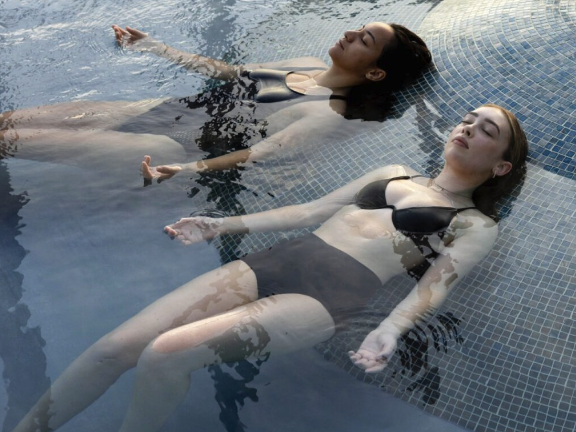 Wai Ariki Hot Springs and Spa invites all guests, partners and visitors to celebrate this exciting announcement and welcomes them to experience the exceptional hospitality and natural beauty that Rotorua has to offer.
Discover the magic of Wai Ariki Hot Springs & Spa and reserve your experience via the website.