In November 2023, Geelong Golf Club proudly concluded its highly successful scholarship program, dedicated to supporting year 10 students from Northern Bay College's SEED program.
The scholarship program has been a source of inspiration for the participants, providing opportunities to learn about golf and how it can positively influence their lives. As part of this program, the graduates were recognised for their dedication and achievements over the past 12 months by receiving a Callaway DFX putter courtesy of Geelong Golf Club.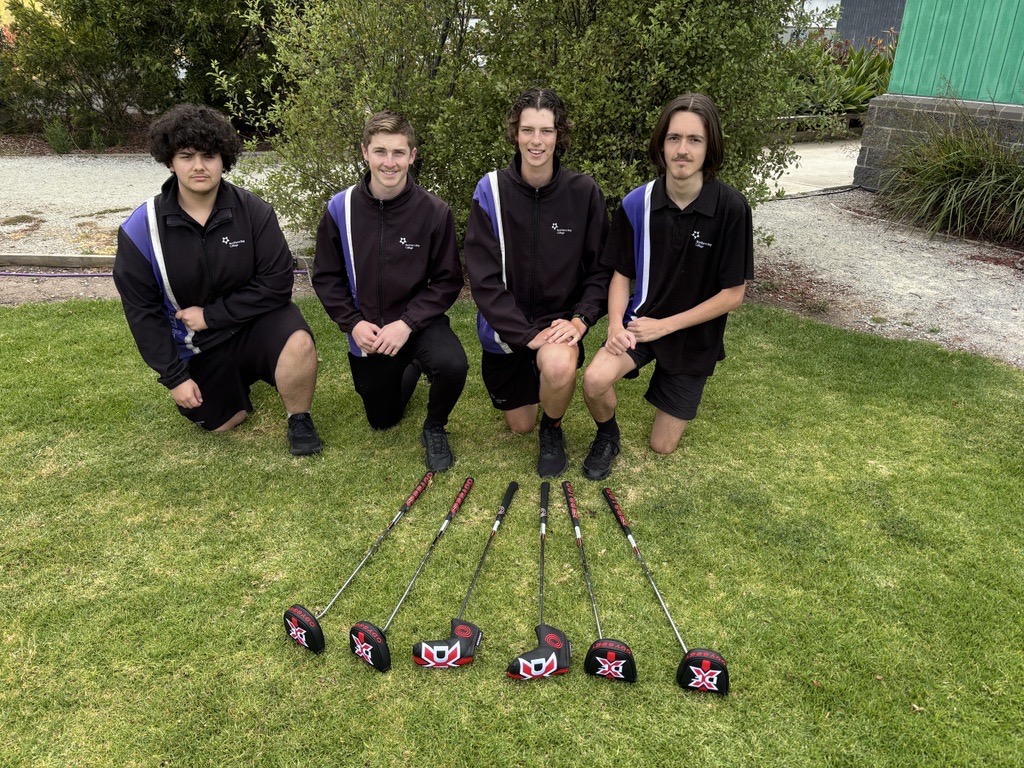 Paul Christie, Venue Manager and PGA Professional, said, "Geelong Golf Club's scholarship program with Northern Bay College is a testament to the power of community and collaboration. The scholarships were made possible through the efforts of Geelong Golf Club's PGA Professional team, our golf members and the Belgravia Foundation.
"The commitment and generosity of our members and Belgravia Foundation played a pivotal role in helping to shape the lives of each student who I proudly now call 'golfers', offering them a path towards a brighter future."
Working and collaborating alongside Northern Bay College has been a great success. "The college and teachers have played a critical role in identifying students who would most benefit from the scholarship program," contributed Storm Ord, PGA Professional and Geelong Golf Club team member. "It has been an honour to work alongside the scholarship recipients every week and watch their skills and confidence grow."
Geelong Golf Club would like to extend its heartfelt thanks to Northern Bay College, its teachers, and the SEED program for their dedication to education and contribution to the success of the scholarship program. "Their commitment to each of these students by fostering personal growth will have a lasting impact on the lives of the students who participated," said Paul.
Paul further acknowledged the instrumental support of golf members and the Belgravia Foundation. "Together, they have committed to empowering young people through sports. Their support and involvement in the scholarship program cement their belief in the transformative power of golf and education."
Geelong Golf Club's scholarship program is more than introducing students to golf. "This scholarship is an investment in the future of each participant and an opportunity for Geelong Golf Club and members to instil valuable life skills such as discipline, teamwork, and resilience," said Storm.
"We wanted to organise something special for the golfers by giving them their own Callaway DFX putter upon leaving the program. This is to acknowledge their achievements and accomplishments."
Throughout the 2023 Scholarship program, Geelong Golf Club has witnessed the growth and development of these young people, not just as golfers but as individuals who will go on to make a positive impact on others. "The scholarship program aims to nurture and equip students with the tools they need to become valuable community members," continued Paul.
The Geelong Golf Club and its members take great pride in making a lasting impact through the program. Together with the Belgravia Foundation, the team looks forward to receiving new scholarship recipients for 2024 from Northern Bay College.
For more information on Geelong Golf Club, please visit their website.