A belated Happy Birthday to our New Zealand family who turned five on July 1. This day marked five years since Belgravia Leisure officially started trading at Franklin Pool and Leisure.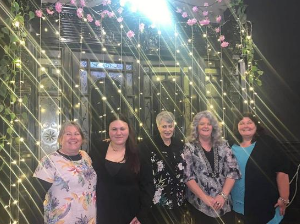 Judy Tipping and the team (pictured above) from Franklin Pool and Leisure celebrated Belgravia Leisure New Zealand's 5th birthday. Judy has been with Belgravia Leisure since the beginning – Judy has since resigned to take up new endeavours.
Whilst every birthday is a time for celebrating five years has always been a significant benchmark in the business world. Despite optimistic starts, only around 50% of businesses make it to the five-year mark and so it's a proud achievement for the New Zealand team and the company at large.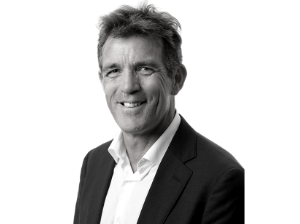 General Manager of New Zealand, Mark Blake said "I am happy to say that Geoff Lord and my own initial optimism has been rewarded by a strong vibrant business five years on. The challenges have been many but they only make you appreciate the journey all the more."
"While a large thank you must go to our members, guests, staff and partners, a special thanks from myself goes to the following people. The four staff who have been here since day one, all still happily working for the Belgravia Leisure team. A big thank you to Kim, Sheryl, Melissa and Cherie. All our partners who have been extraordinary in their support without exception including AJ, Coral, Darryl, Gavin, Friederike and Cliff who have trusted us to work within our wonderful communities. I have got to know some wonderful parts of the country where I'd happily live in any of them." Mark concluded.
New Zealand highlights over the past five years
Highlights across the five years include the commencement at Franklin Pool and Leisure on the 1st of July 2015, twice winning Recreation Aotearoa Outstanding Pool with Mount Albert in 2017 and Huntly in 2018 and winning the Recreation Aotearoa Aquatic Innovation Award in 2017 and 2018.
For such a young and developing company our first three years really shook up the industry, demanded that the industry improved customer service and become commercially accountable. Now fully established with fourteen sites in 2020 has seen us expand our reach to the Far North in partnership with CBEC and four great community sites there.
While COVID-19 has created challenges for all we are pleased to say post lockdown we have emerged with an increase in customer numbers and our real commitment from staff to make the most of New Zealand's relatively free COVID-19 status. Over the next five years, we would love to continue to develop more sites in the aquatic area but also focus on our foray into the tourism, wellness and adventure sectors.