Māori Language Week is an annual event that exists to celebrate the culture and language of the Māori people, the indigenous Polynesion people who are spread across mainland New Zealand and beyond.
In 2022, Māori Language Week starts on the 13th to the 19th of September.
With a population of over 875,000 Māori people living in New Zealand and thousands in various nearby islands and countries, the existence of Māori Language Week holds great importance. It is celebrated through language, song, dance, cultural displays, and community events. The overarching theme for the 2022 Pacific Language Weeks is sustainability.
Due to the ongoing COVID-19 pandemic, all New Zealand language week events will be held online but there are still plenty of activities that can be held.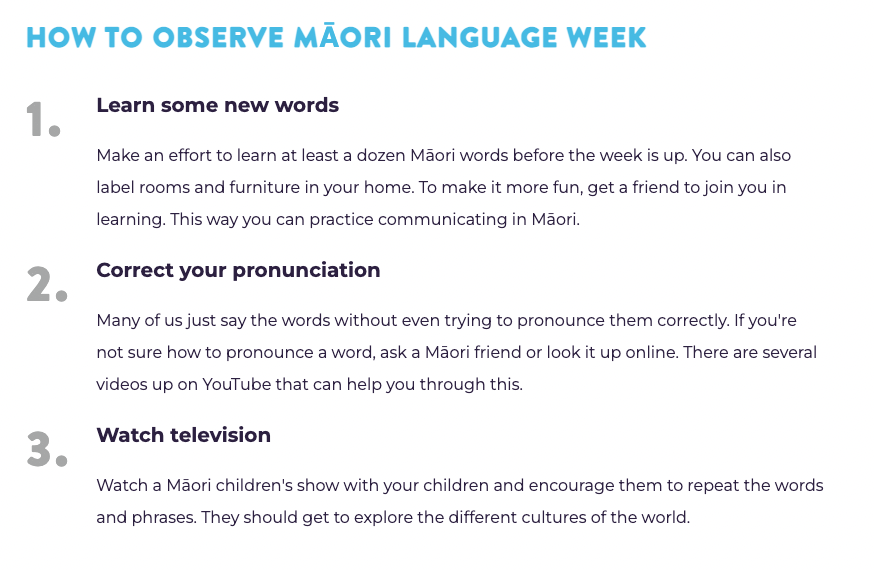 Learning a new language and experiencing a different culture can help Kiwis understand different beliefs and cultural practices and shows how multicultural New Zealand is.
Learn more about Māori Language Week and how you can get involved here.