The Wulanda Recreation and Convention Centre moves a step closer with the City of Mount Gambier, announcing Belgravia Leisure as the operating partner of the state-of-the-art facility.
General Manager City and Community Growth Tim Coote said that working with Belgravia Leisure will attract a range of events to Mount Gambier and deliver the best value and quality services to the community.
"We are very excited to have reached this significant milestone and look forward to working in partnership with Belgravia Leisure to activate and manage this game-changing facility for our community to enjoy and to provide ongoing economic benefit to the city," Mr Coote said.
With more than 30 years of experience in the leisure and recreation industry, Belgravia Leisure currently manages 220 sport, leisure and tourism sites across Australia and New Zealand.
Belgravia Leisure CEO Nick Cox said Belgravia Leisure was honoured to be appointed manager and operator of the Wulanda Recreation and Convention Centre.
"Belgravia Leisure is proud to partner with the City of Mount Gambier to manage the Wulanda Recreation and Convention Centre in Mount Gambier. This multi-purpose facility is designed to be a community space, with facilities and activities welcoming all ages and abilities, including children, families, youth, community groups, recreational and organised sports, and those with special needs."
"This development will provide substantial year-round indoor facilities, addressing many community needs. We are looking forward to working with Council in connecting the community to leisure," Mr Cox said.
Belgravia Leisure will commence staff recruitment in the coming months with various roles on offer to locals and suitably experienced individuals.
Catherine Foreman, Belgravia Leisure SA State Manager, said that the company is committed to supporting the local economy. "This means hiring local staff, engaging local suppliers, and keeping regional economies healthy through investing in resources from the area," Ms Foreman said.
The partnership enables Council to work together with Belgravia Leisure to maximise the use and community benefit of the facility by tapping into their established connections and networks. Belgravia Leisure also has a proven record of attracting state and national sporting and recreation events, conferences, and conventions and partnering with the government to manage community facilities of all shapes and sizes.
"For membership enquiries or if you are looking for a fulfilling career in leisure with opportunities to grow and make a meaningful impact in your community, please visit www.wulanda.com.au," Ms Foreman said.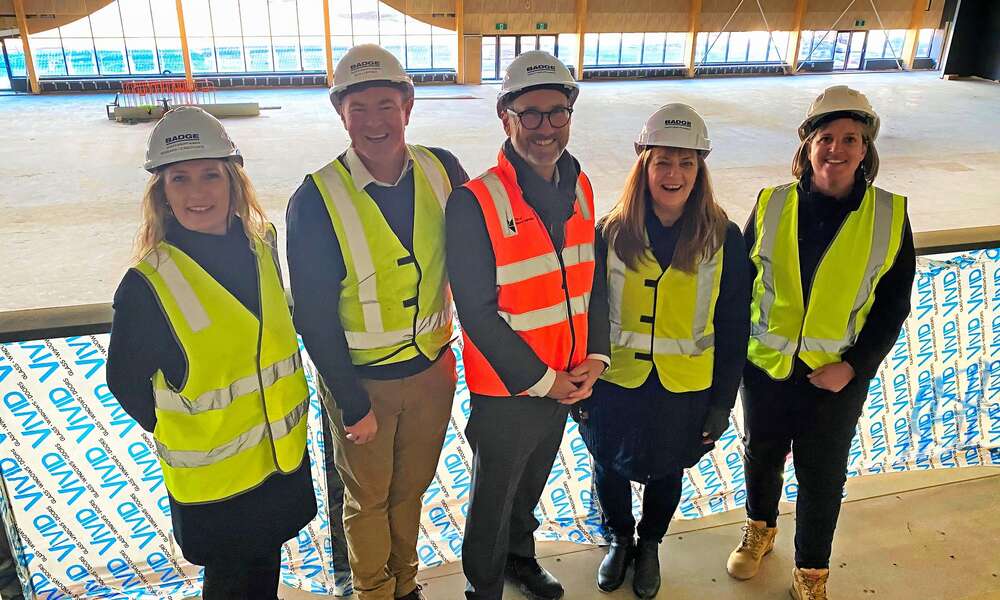 Interested community members looking for further information about user fees and membership opportunities are encouraged to register to receive updates at www.wulanda.com.au.