On Monday the 17th of May, the team at Ascot Vale Leisure Centre celebrated International Day Against Homophobia, Transphobia and Biphobia.
The day raises awareness of the violence and discrimination experienced by LGBTIQA+ communities worldwide.
In partnership with MOVE Moonee Valley, the Ascot Vale Leisure Centre team marked IDAHOBIT by turning the venue into a rainbow. The venue was decked out in Pride flags and rainbow streamers, bunting and balloons.
Community Engagement & Inclusion Coordinator at MOVE, Verity Shepherdson, said, "I was so pleased to see the MOVE team 'go rainbow'. Celebrating IDAHOBIT! It an important opportunity for us to show that MOVE venues welcome LGBTIQA+ people. We want to ensure our spaces feel safe for everyone, and that our staff and patrons can be themselves, every day of the year."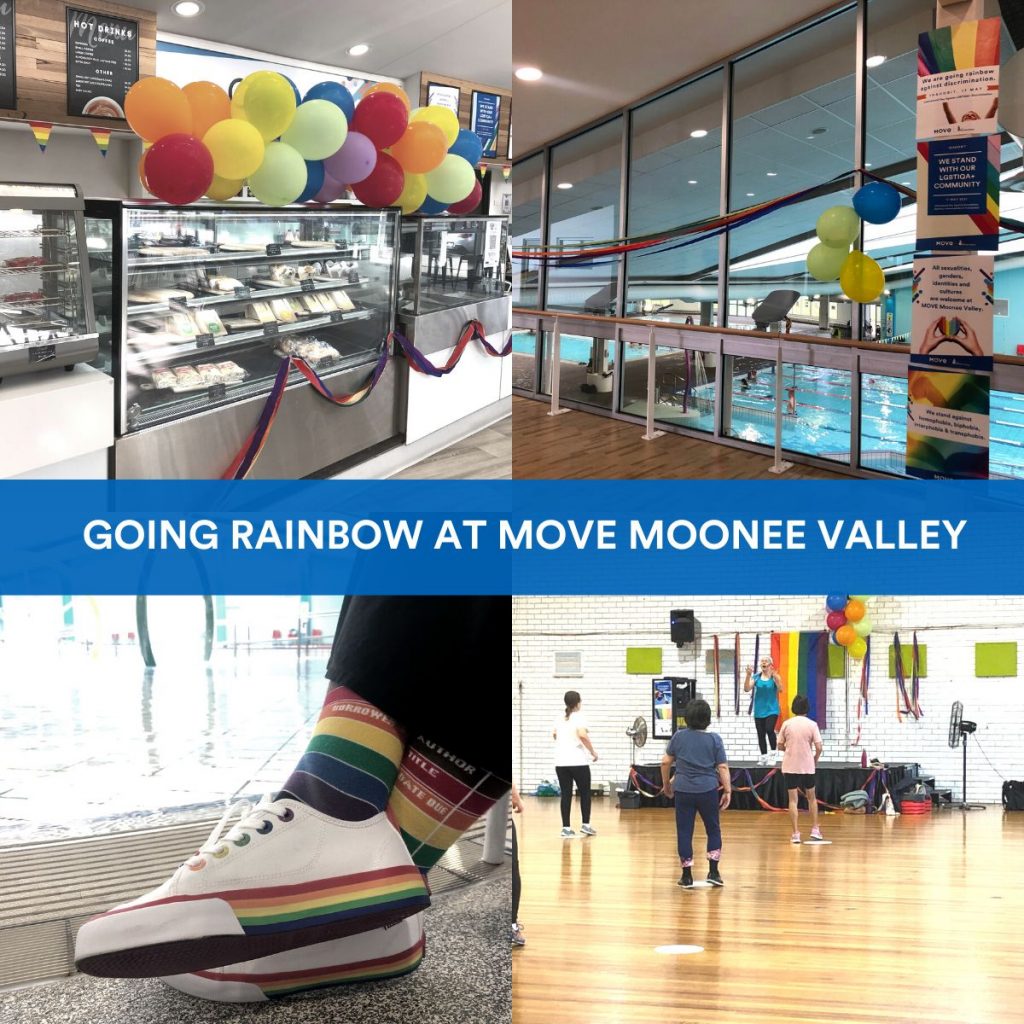 Team members showed their support for the LGBTIQA+ community by donning rainbow colours as well.
Victoria Area Manager, Grant Connors said, "Marking days like IDAHOBIT is a great way to show that we celebrate the diversity of Moonee Valley. We have received positive feedback from patrons and our team, which is fantastic. Ensuring patrons and staff feel welcome and respected is what our job is all about!"
At Belgravia Leisure we stand against discrimination and want to make sure everyone feels welcome and accepted at our venues across Australia and New Zealand.