Over the past couple of years, COVID-19 has changed many ways of working, including our approach to the guest experience. To ensure all Belgravia Leisure team members are confident in providing the best guest experiences to ALL members of our communities, we are launching a guest experience digital learning course called, 'Guest First'!
What is Guest First?
We have a proud history of being customer-focused and now it's time to aim higher and create experiences that make every visitor feel like our guest. Guest First is a philosophy of putting our guests first by being welcoming and creating unique memorable moments.
Guest First Digital Training
We've developed an exciting new digital learning course designed to share Belgravia Leisure's vision for a welcoming guest experience and train existing and newly recruited team members in bringing it to life in their venues.
The program is fun, interactive, and only takes 45 minutes to complete. We want everyone to be on the same page when it comes to welcoming our guests, so every team member is required to complete the training.
Because the training is online, you can do it anywhere. You can complete the training at an appropriate time during paid work, or at home. If you do it at home, let your manager know so you can be paid for your time.
The Guest First online digital learning course is required to be completed by every single team member (Over 5,500 employees) and will be a mix of videos, readings, activities and puzzles!
Complete the course to WIN!
This course will also include 'Guest First Idol', a competition that is your chance to celebrate how 'Guest First' has come to life at your venue. There will be big prizes to be won by sharing photos and examples of the guest experience workshops and real-life memorable moments at your venue.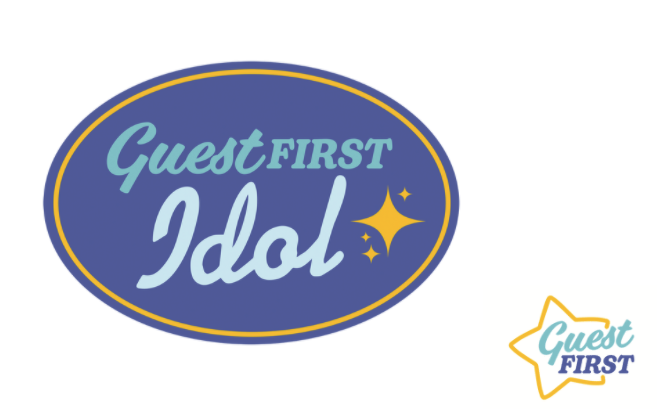 More info from our Guest Experience Team – 'HELP'
Hello
Earn Trust
Link/Locate
Present
In 2020 our Group Guest Experience Manager Tim Hutchison and guest experience team began an innovative project called 'HELP'. This project was developed to help train customer-facing teams responsible for welcoming, engaging and onboarding new members in their venues.
The focus was on swim school and gym members in alignment with Belgravia Leisure's mission of connecting the community to leisure. In 2021, the guest experience team decided to make HELP training widely available by creating a digital learning version of the program.
Given Belgravia Leisure's continued expansion into tourism and accommodation, 2021 also seemed like the ideal moment to start to build on the foundation of our existing guest experience pillars and create a universal approach to providing a welcoming guest experience as the precursor to HELP.
We've called that approach 'Guest First'.
Guest First comes to life
Tim Hutchison says, "Guest First is a philosophy that is relatable and adaptable across all our programs, services and business units from Belgravia Pro, Tourism, Wellness and Leisure. It's also really important that we continue to put our guests at the centre of everything we do and are welcoming to all". Hutchison says.
The philosophy is further anchored by an updated Guest First vision:
"We put our guests first by welcoming and creating unique memorable magic moments."
Guest Experience Manager Growth and Operations Alex Simmons continues with, "The training and activation plan really encourages our team members to focus on the pillars of Place, Action and Connection and empowers teams to personalise these pillars, so they are unique and relatable to our communities, venues and properties."
Keep an eye on your inbox to be one of the first to see our new Guest First digital training platform!
Join our next CEO Live Stream on Thursday, Feb 24th at 1:00 PM (AEDT) to enter the giveaway! Join here.