With so much happening across Belgravia Group, every month we are bringing you insights on one business working towards our collective goal of 1 million active kids engaged in Belgravia Group programs, services and partnerships! 
Introducing… Belgravia Kids!  
Who 
is
 Belgravia Kids? Why did it start?
Belgravia Kids (BKs) is a new venture with a mission to establish affordable gymnastics and swimming centres in growth corridors that lack the facilities to meet community demand. We see ourselves as pioneers, forging ahead with innovative partnership committed to creating access to activity.
We believe 'Active Kids are Happy Kids' – we want to be the first step for children to create an active and happy childhood and form good habits that will keep them moving for life.
​
How many sites are there and what was the growth in 2019?
In February 2019, BKs opened the doors to our first gymnastics venue in Hoppers Crossing at The Grange P-12 College. We now have 7 company owned venues up and running across VIC, WA and NSW including a purpose-built gymnastics and swim facility in Noble Park.
As an exciting hallmark in our expansion, BKs acquired JUMP! Swim Schools in July 2019 including 60 franchise locations​, now successfully part of Belgravia Group.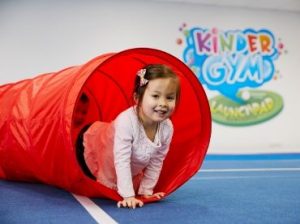 ​
What is the plan for 2020?
BKs priority is on growing existing centres, transitioning recent acquisitions, and making sure Caroline Springs successfully comes online in May/June 2020 as a gymnastics and swim facility. We are also exploring expanding the movement side of the business to include dance and cheerleading whilst also exploring opportunities and venues across the country.
​For JUMP! our focus is to continue to induct the new franchises we have to our systems and culture, opening new franchises that had been partially completed and getting the relevant steps in place where we can start selling new franchises going forwards.
​
Have there been any recent site openings?
BK's are currently working on two further acquisitions of gymnastics clubs in Bacchus Marsh VIC (previously Acrofun) & Inner West Gymnastics in Marrickville NSW.
Since taking over JUMP! we have opened three new centres in Flemington VIC, Nerang QLD and Fyshwick ACT and have another five in various stages of development
​
Are you looking for staff? If so, how do our existing employees reach out?
​As we expand, we're always looking for new coaches. It's a little- known fact that swim coaches' and personal trainers' qualifications are recognised as prior learning and may be able to teach as beginner gymnastics coaches immediately.
Likewise, gymnastics coaches can find good career prospects across swim and personal training due to shared competencies. Openings will be posted on the Leisure Jobs board so watch that space!