Exercising is an important part of a healthy lifestyle and while moving your body to stay fit is generally pretty straight forward, due to the hazardous air pollution it's made things a little more difficult.
There are fires ablaze in parts of Australia with dozens of communities affected and many others dealing with the effects of the thick smoke in the air. This poses a range of health issues especially for the elderly, the young, those with existing heart or lung conditions and even athletes.
"The hazardous air pollution enveloping Melbourne has forced a player out of next week's Australian Open after she succumbed to a coughing fit and was forced to retire from qualifying." The New Daily wrote.
With fires expected to continue for months, it poses the question of how do you continue to "Find Your 30" and maintain an active lifestyle while also protecting your health?
We spoke with some of Belgravia Leisure's Head Coaches to find out how to safely exercise with low or even hazardous air quality.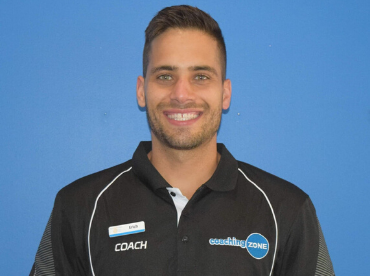 Head Coach, Coaching Zone at Ascot Vale Leisure Centre, Erich Menezes says that "it's safer to exercise indoors and use this as an opportunity for the community to mix up their training. Try something new and add some variety to your training, like indoor swimming, going to the gym or attending a group fitness class like yoga or Body Pump."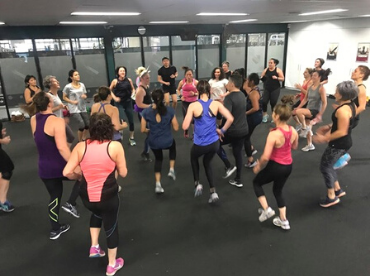 Erich explains how "strenuous activities are riskier since we're more likely to be breathing deeper and faster, it consequently increases our exposure to the low-quality air. I've advised my clients to check the air quality index for that area via https://www.epa.vic.gov.au/EPAAirWatch and if it isn't good (moderate, poor, very poor or hazardous) to do indoor activity instead. Especially if they have a history of respiratory issues such as asthma."
Australian Institute of Sport (AIS) explained that "The health impact of bushfire smoke can vary based on an individual's current health status and previous medical conditions.
Current public health advice is aimed at high-risk groups, including people over 65, children 14 years and younger, pregnant women and those with existing heart or lung conditions. However, athletes involved in high-performance sport can also be at higher risk while performing high-intensity prolonged exercise outdoors and additional caution should be taken."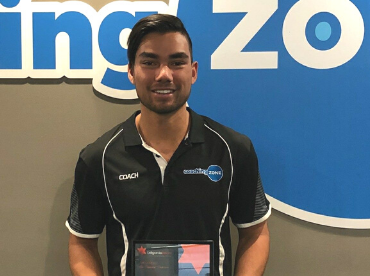 Head Coach, Coaching Zone at Windy Hill Fitness Centre, Stefan Zivanic explains that "when our air quality it compromised it's important to reduce your exposure to the outdoors. If you're someone who generally goes for a walk during lunch breaks, try standing up every 30 minutes to stretch your chest and extend your spine to reverse the hunched position of sitting."
Also, ensure you're monitoring your own health, Stefan says "if you're exercising and you experience abnormal coughing, chest pains, or other conditions it may be a sign to stop working out or reduce the intensity. Your body may be reacting to the poor air quality which will mean you need to adjust your exercise intensity next time. If you feel the pain is severe or if symptoms persist speak to a health care professional and in the case of an emergency call 000."
About Erich
I have been working in the fitness industry since 2006 and have worked as swim instructor, aqua aerobics teacher, soccer coach, personal trainer, small group fitness teacher, running coach and coaching zone head coach.
I graduated from university in 2009 (Bachelor of Exercise Sports Science in Brazil) and have been working as a personal trainer for over 10 years (both in Brazil and Australia) and as a Coaching Zone head coach for the last 16 months. I am very passionate about people and helping them reach their goals (both my clients and the coaches I work with) and making a positive impact on their health journey.
About Stefan
An exercise enthusiast, Stefan is the head coach of Coaching Zone Windy Hill. Having recently placed in the fittest 200 males in Aus through the Crossfit Open, Stefan combines his own experiences in exercise with knowledge from his double degree in Exercise Science and psychology to help every day people improve their health and fitness.