When you embark on a camping and caravanning holiday in Australia, the brilliant connections and family memories they create can last a lifetime.
We know it's cold in the southern states right now, so why not grab your family and build some memories the good old-fashioned way with a warm winter getaway in tourist and caravan parks managed by Belgravia Leisure in the gorgeous state of Queensland.
Having trouble choosing? No problems. Here's a handy guide to the best of Queensland's winter escapes.
Birdsville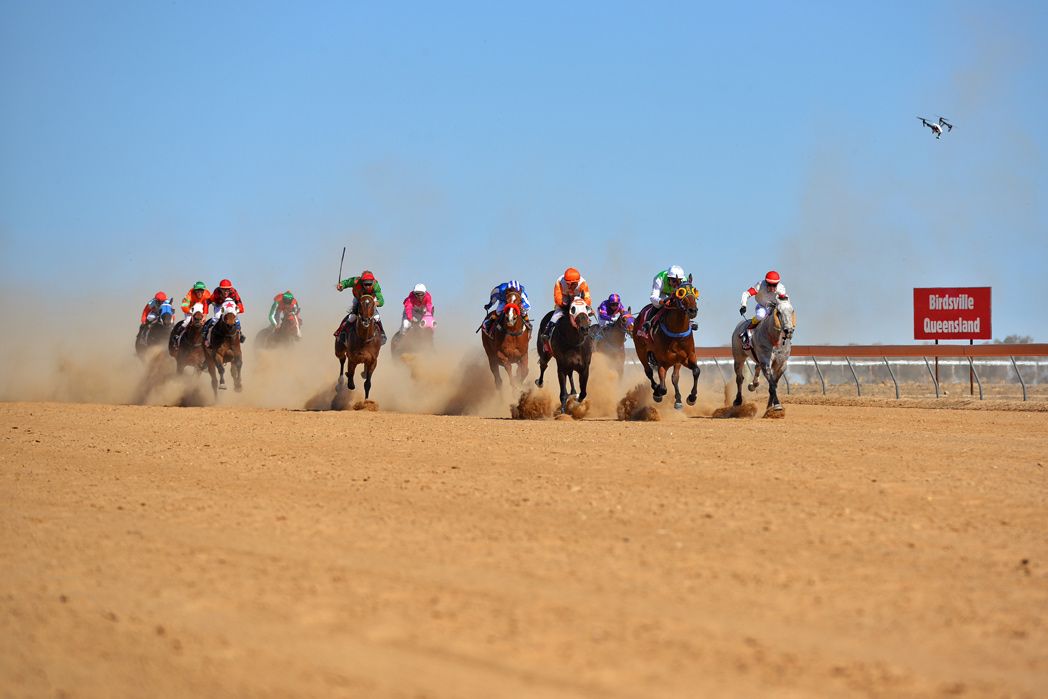 One of Queensland's most remote towns is also its most renowned.
Birdsville is just as hot on travel bucket lists as its bitumen is in summer (read: over 40 degrees).
Perched on the eastern edge of the Simpson Desert, Birdsville is surrounded by vast gibber plains and braided channel country.
What it lacks in local count (with a population of 115 to be exact), it makes up for in things to do.
If you've made it all the way from Australia's coast, here's 10 things to help you kick-start your Birdsville itinerary.
You can access these fantastic local attractions in Birdsville with a stay at the Birdsville Caravan Park
Beaudesert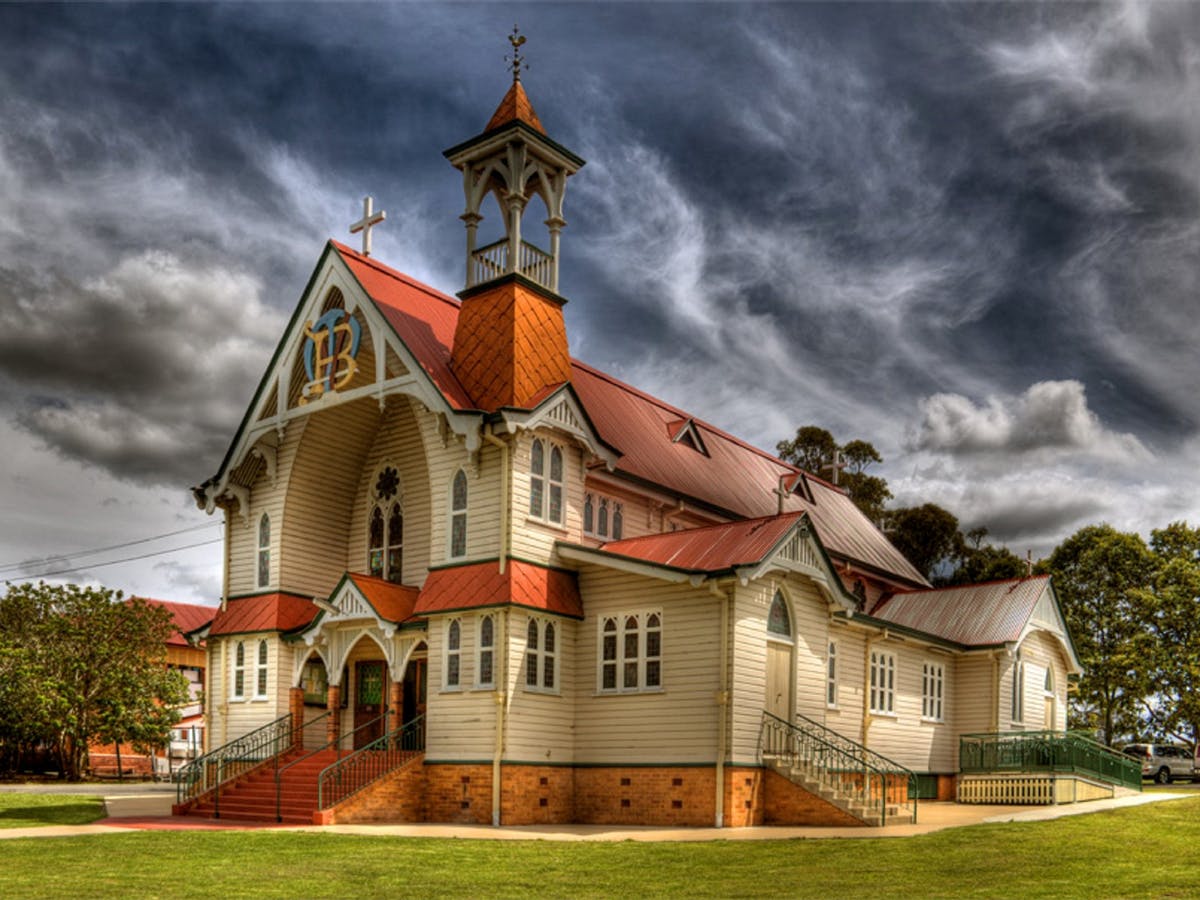 At first glance it would be tempting to view Beaudesert, in the Gold Coast hinterland, as a blink-and-you-miss-it stop-off along the Mt Lindesay Highway. Don't. For what this quaint country town lacks in traditional tourism attractions, it more than makes up for in its authentic rural experiences.
Craving some down-to-earth people? A destination where you can take your time, have a yarn with a local? Wander down an uncrowded main street? Enjoy a cold beer in a country pub? Built off the back of the wool industry, Beaudesert's history is as golden as its landscape. Named by a sheep farmer around 1841, Beaudesert also has a rich rail story, serving the meat packing industry with a line which ran all the way to the outskirts of Brisbane. While the trains no longer run here, this region stays on track and trend with quality country restaurants serving lashings of home-grown hospitality, colourful country markets and handsome heritage buildings.
There's also burgeoning vineyards and boutique accommodation ideal for romantic escapes. Nestled among national parks and rainforests, some of which are World Heritage listed, bushwalk around nearby Mt Tamborine, Mt Lindesay, Mt Barney, Mt Ernest, Mt May and Mt Maroon.
Why not book a stay at Beaudesert and enjoy the comforts of the Beaudesert Caravan Park!
Burdekin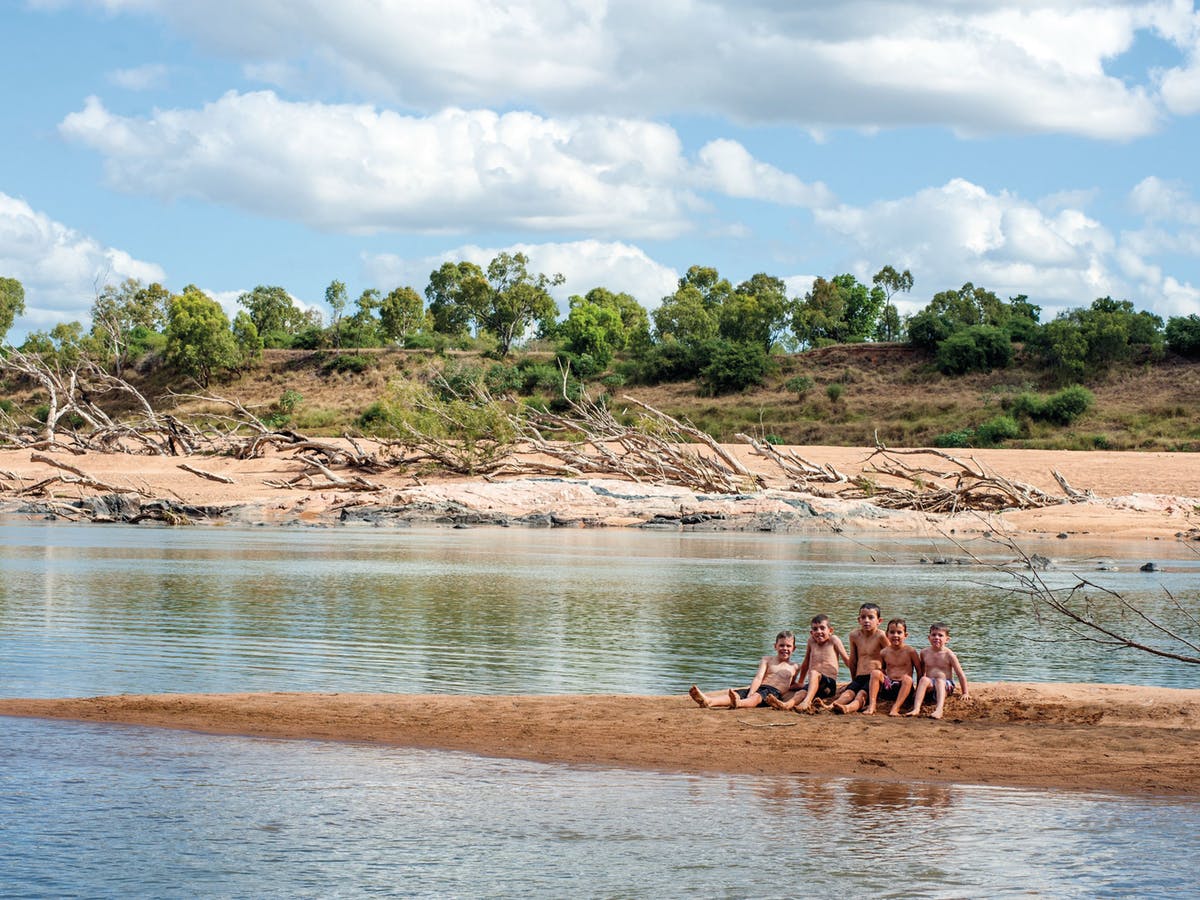 Just one hour's drive south of Townsville is the Burdekin Shire – the sugar capital of Australia, fishing mecca, bird watching paradise and traditional homeland of the Gudjuda Aboriginal people.
The Burdekin region is one of the only districts in Australia which still employs the traditional practice of burning cane prior to harvesting. During crushing season, the Burdekin horizon is often lit up by the spectacular sight of these cane fire burns.
The widely-renowned Australian Hand Cane Cutting Championships are held within the region, giving spectators the opportunity to walk through a paddock of burnt sugarcane, enjoy the food, drinks and activities on offer for the whole family and witness the pure grit and determination as competitors cut through tonnes of burnt sugarcane.
The district is made up of the neighbouring towns of Ayr and Home Hill and includes over a dozen other smaller centres. It is as famous for its rich, flat farmlands as it is for its amazing waterways and scenic beauty. The Burdekin maintains a healthy reputation for its friendly residents, great specialty stores and boutique shopping and a laid-back lifestyle.
The Burdekin River Bridge, which links Ayr and Home Hill, is the districts best known landmark. Known as the Silver Link, the 1,103 metre crossing is the only bridge in Australia without a solid footing and is longer than the Sydney Harbour Bridge. An Engineering Heritage National Landmark award was unveiled of the southern side of the bridge in 2010.
The district is a well-known fishing mecca, with access to barramundi, mud crabs, other estuary species and off-coast reef fishing. The Burdekin is also the closest point to the world famous SS Yongala wreck. Ranked as one of the top 10 dive sites in the world, the SS Yongala gives divers first hand encounters with manta rays, bull sharks, turtles and barracudas. If you are seeking a more relaxed experience while in the Burdekin take a swim or relax at Alva Beach.
Grab a winter escape in this region by staying at Burdekin Cascades Caravan Park
Burrum Heads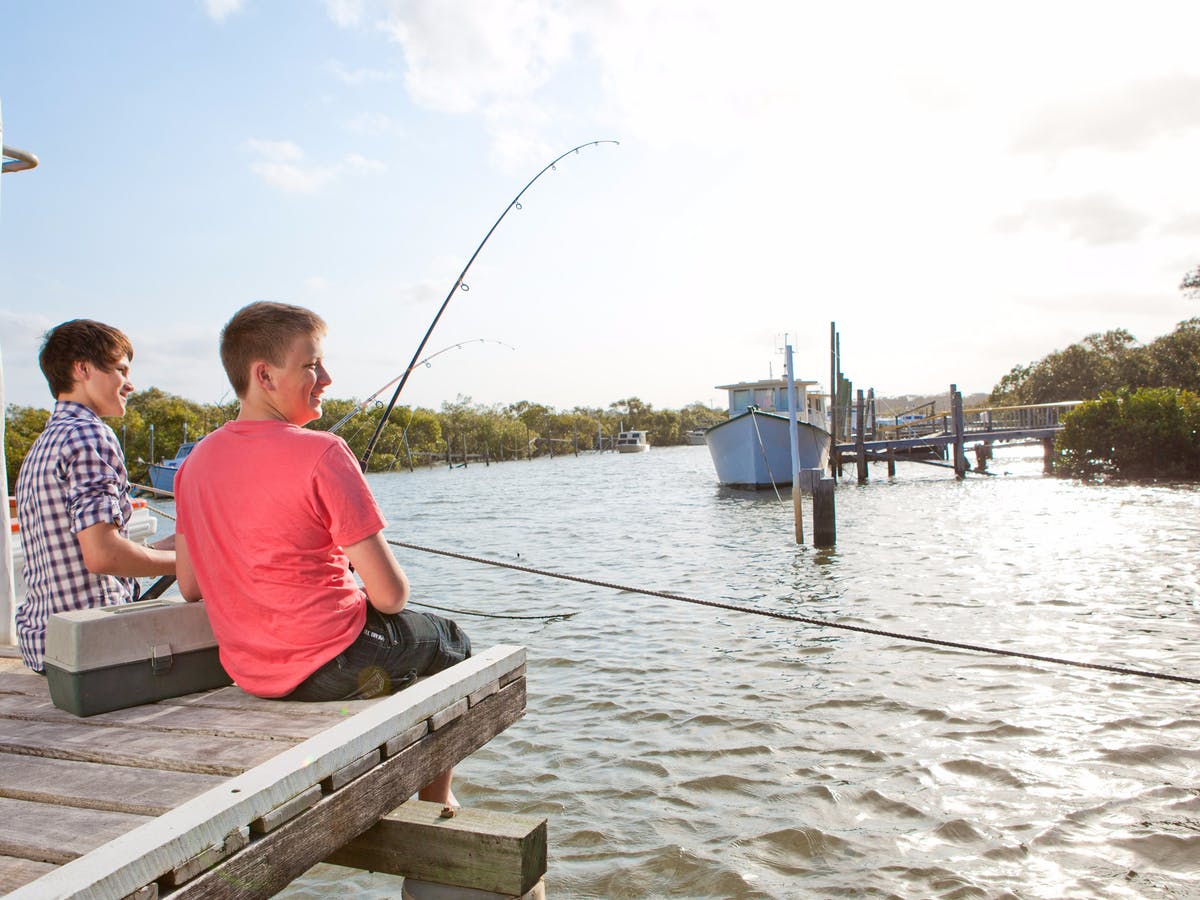 Just a short drive along the coast from Hervey Bay on Queensland's Fraser Coast, you can discover the fishing village of Burrum Heads, where the Burrum River meets the ocean. Fishermen and boats line the crystal blue water – a perfect backdrop.
Make your way just south of Burrum Heads where you'll find great swimming, fishing and camping spots on the Burrum River. Explore the Wongi Waterholes – a beautiful picnic and camping spot fringed by paperbark trees, or go fishing in local favourite Lake Lenthall.
Why not book your next stay at Burrum Heads Caravan Park!
Somerset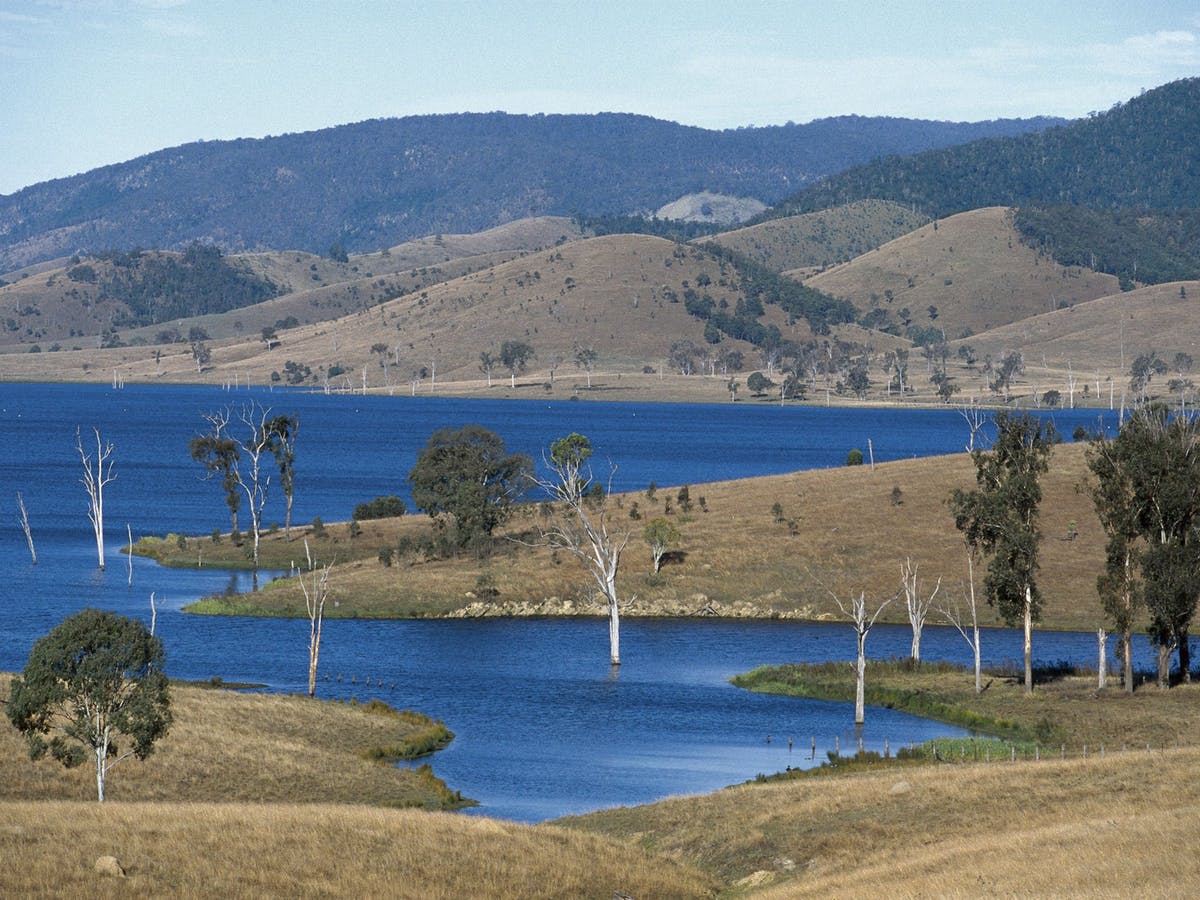 With expansive lakes, open skies and true wilderness Somerset offers an exciting landscape to indulge in outdoor sport and adventures from mild to wild.
Riders, paddlers, sailors, jumpers, walkers, runners and outdoor enthusiasts of all types find their space to play here in Somerset.
For a more indulgent experience, explore the cultural footprint of the region through the many art galleries; spoil yourself with a personal wine tasting at one of our cellar doors or escape the hustle and bustle for longer and stay the night in one of our truly unique boutique accommodation options.
For this epic winter getaway, we suggest a stay at Somerset Park Campground
Lake Wivenhoe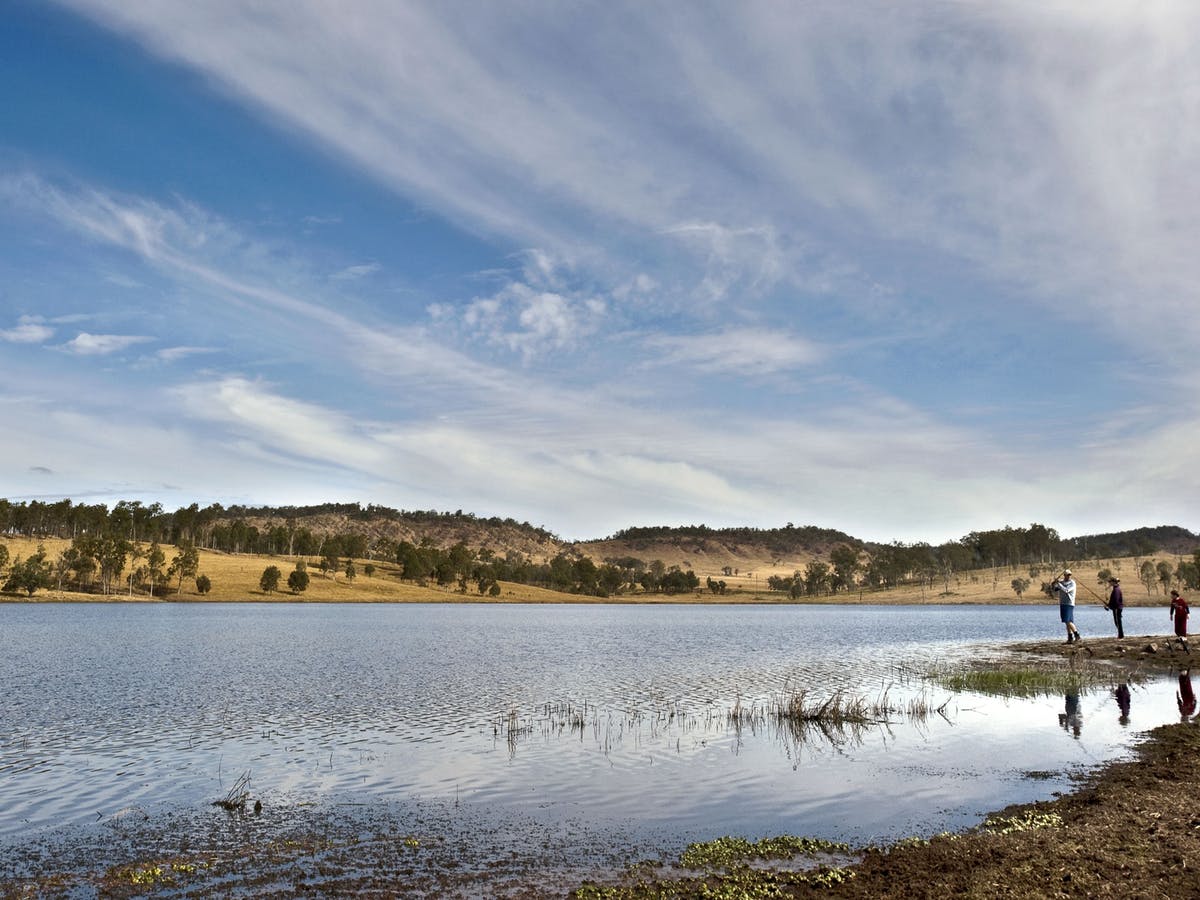 Lake Wivenhoe is the largest lake in South East Queensland and provides more than half of the region's drinking water. The lake has six recreation areas; Cormorant Bay, Logan's Inlet, Hamon Cove, O'Shea's Crossing, Branch Creek and the Spillway Lookout. The lake and parks are open to the public during daylight hours, seven days a week.
At Lake Wivenhoe you can enjoy barbecues and picnics, playgrounds, camping at private grounds, canoeing, kayaking and rowing and multi-use trails for walking, running, mountain biking and horse riding. It's also a great spot for swimming, scuba diving or snorkelling at Logan's Inlet designated swimming area, sailing, fishing and a great place to take your boat out. Don't forget to get a fishing permit if you intend on dropping a line in Lake Wivenhoe.
Access this brilliant winter destination from our tourist park at Lake Wivenhoe
 Pialba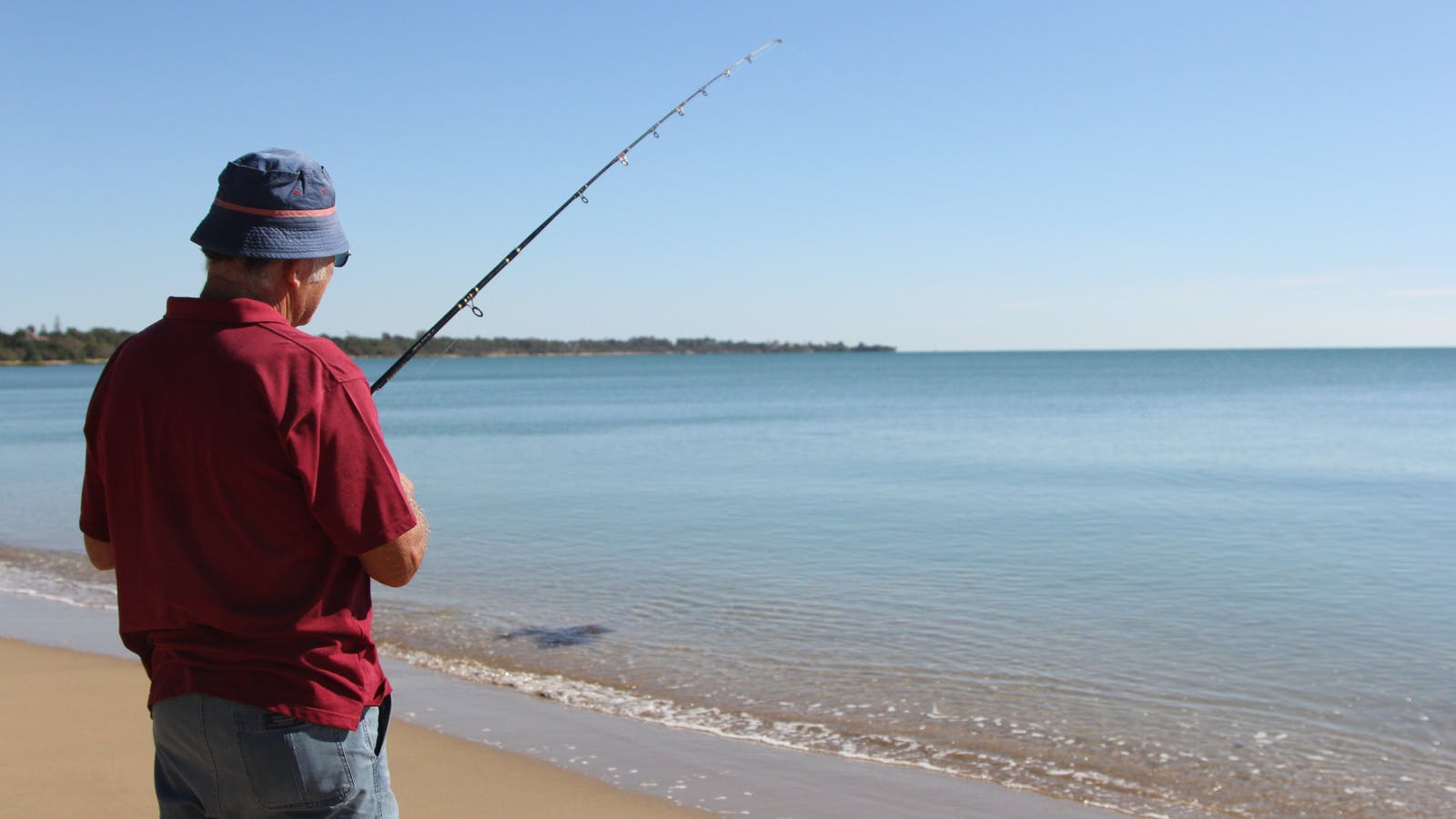 Pialba is the shopping, cultural and sporting heart of Hervey Bay with a Water Park, golf course, art gallery, interpretive discovery centre and a range of shopping, from major centres to boutiques.
Make a splash at WetSide, a zero-depth Water Park on the seafront at Pialba that both educates and thrills with water spouts, a giant bucket, fountains, slides, surfing as well as interpretive and hands-on displays.
Play at the Pines, a popular foreshore park located near WetSide and see the remains of Aboriginal fish traps which are visible at low tide.
Get active at Seafront Oval's sea-inspired all abilities playground, which features a wheelchair accessible carousel, custom-built shipwreck, swirling maze and skate park.
Visit the Tooan Tooan flying fox colony on the Pialba foreshore where three species of flying fox hang in the trees at the mouth of the creek until the sun goes down and they take to the sky in search of food – an incredible sight. Interpretive signage explains their role in regenerating native forest.
Access this magnificent region with a stay at Pialba Beachfront Tourist Park
Scarness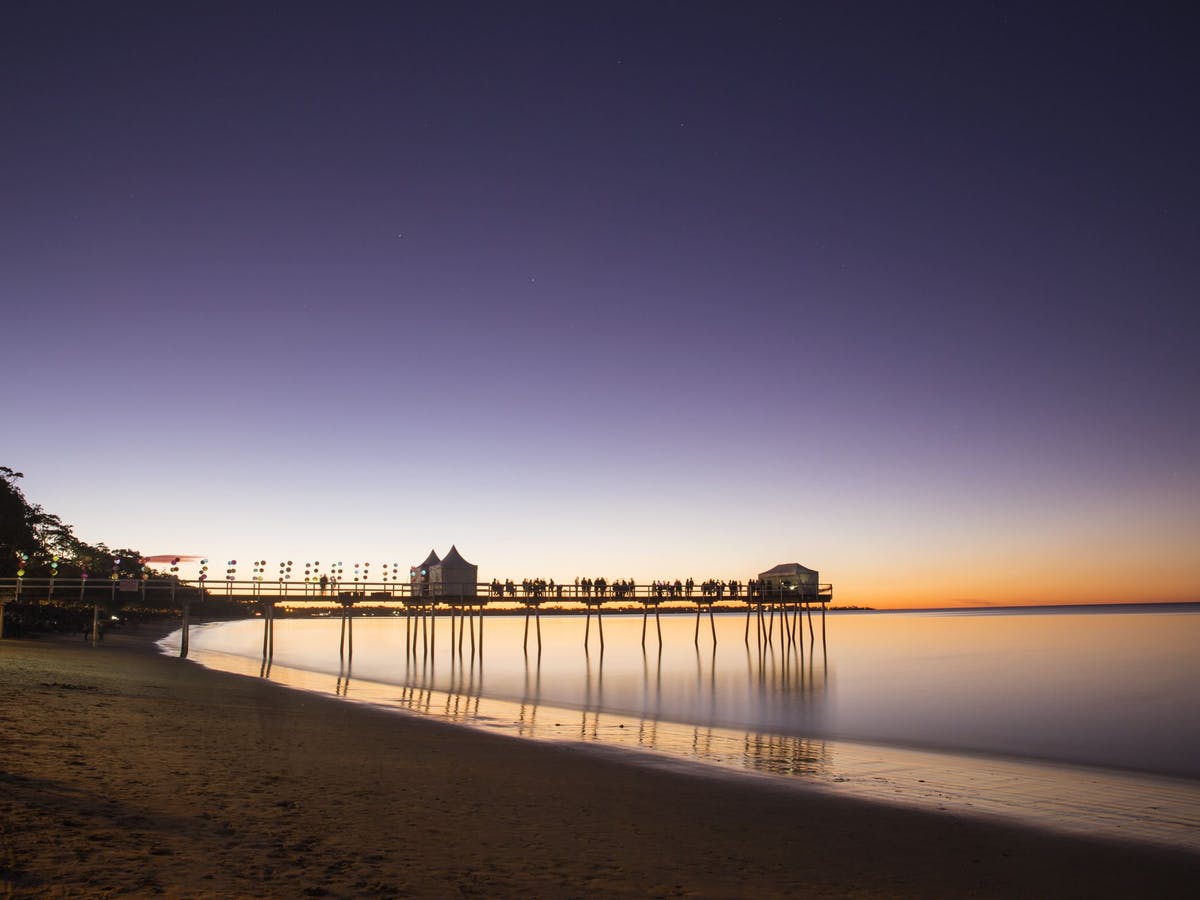 Get active on the water at Scarness, Hervey Bay – with its calm, stinger-free waters ideals for swimming and water sports including jet skiing, sailing and kayaking. Go fishing from the Scarness Jetty or from the beach. Play on a "sea monster" in the ocean-themed playground in Scarness Park.
Explore the Scarness precinct with its boutique shops, alfresco dining, hotels and resorts.
Off Scarness Beach is a section of rocky reef with amazing coral said to rival sites on the Great Barrier Reef. The reef can be explored at high or low tide. Two good access points are out directly from Scarness Park where you can walk straight out on to the reef in low tide, and left of the Scarness Jetty.
Step back in time at the award-winning Hervey Bay Historical Village in Zephyr Street, where 21 historical buildings house over 12,000 exhibits from the Fraser Coast and Wide Bay area. Exhibits include a fully-furnished slab cottage, built in 1898, a Railway Station, and a fully equipped blacksmith shop, with working demonstrations.
From Scarness, walk or cycle ride along the Hervey Bay Esplanade, which hugs the city's stunning coastline for over 16km between Gatakers Bay and the Urangan Boat Harbour. Follow the trail and discover interesting facts about whales, sea creatures and heritage through interpretive signage dotted along the esplanade.
Why not stay at Scarness Caravan Park and immerse yourself in an awesome winter escape!
Toorbul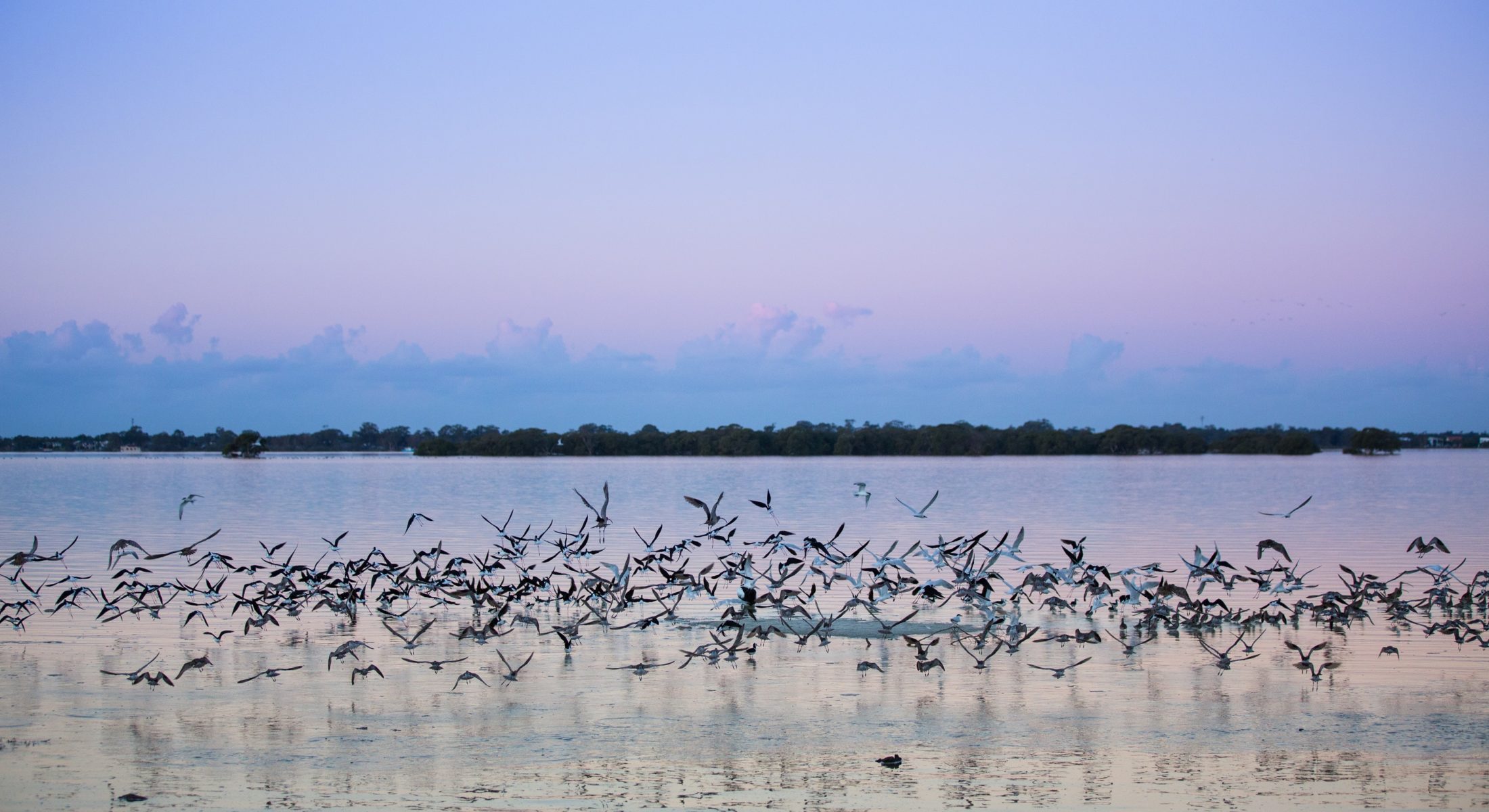 Toorbul, a seaside township facing Pumicestone Channel and Bribie Island, is 50 km north of central Brisbane. It is thought that the name resembles that of an Aboriginal clan in the area.
The township lies between the mouths of Elimbah and Ningi Creeks. Toorbul Point, a raised headland south of Ningi Creek, is now known as Sandstone Point, where the Bribie Island bridge is built.
Toorbul and Pumicestone Channel had excellent oyster beds which supported a substantial pre-colonial Aboriginal population. There is a bora ring off Bestmann Road, Sandstone Point.
Toorbul was surveyed in 1868, and farms were taken up soon afterwards. It continued as a rural community until the 1940s.
Toorbul Point and Bribie Island were military/defence areas during World War II, with Toorbul being used for amphibious and commando training. Both Australian and American personnel were involved, and Toorbul Point eventually became known as 7th Amphibious Training Centre under US Naval command. With the departure of military personnel, Toorbul became known as the causeway crossing point to Bribie Island, since bypassed by the bridge at Sandstone Point. The urbanisation of Bribie Island has not been strongly reflected in Toorbul.
Toorbul has numerous retiree residents, some with links to the Bribie Island RSL. There is a caravan park, a hotel, a hall and a local store. A foreshore reserve along Pumicestone Channel has several boat ramps.
Book your next getaway at the Toorbul Caravan Park
Torquay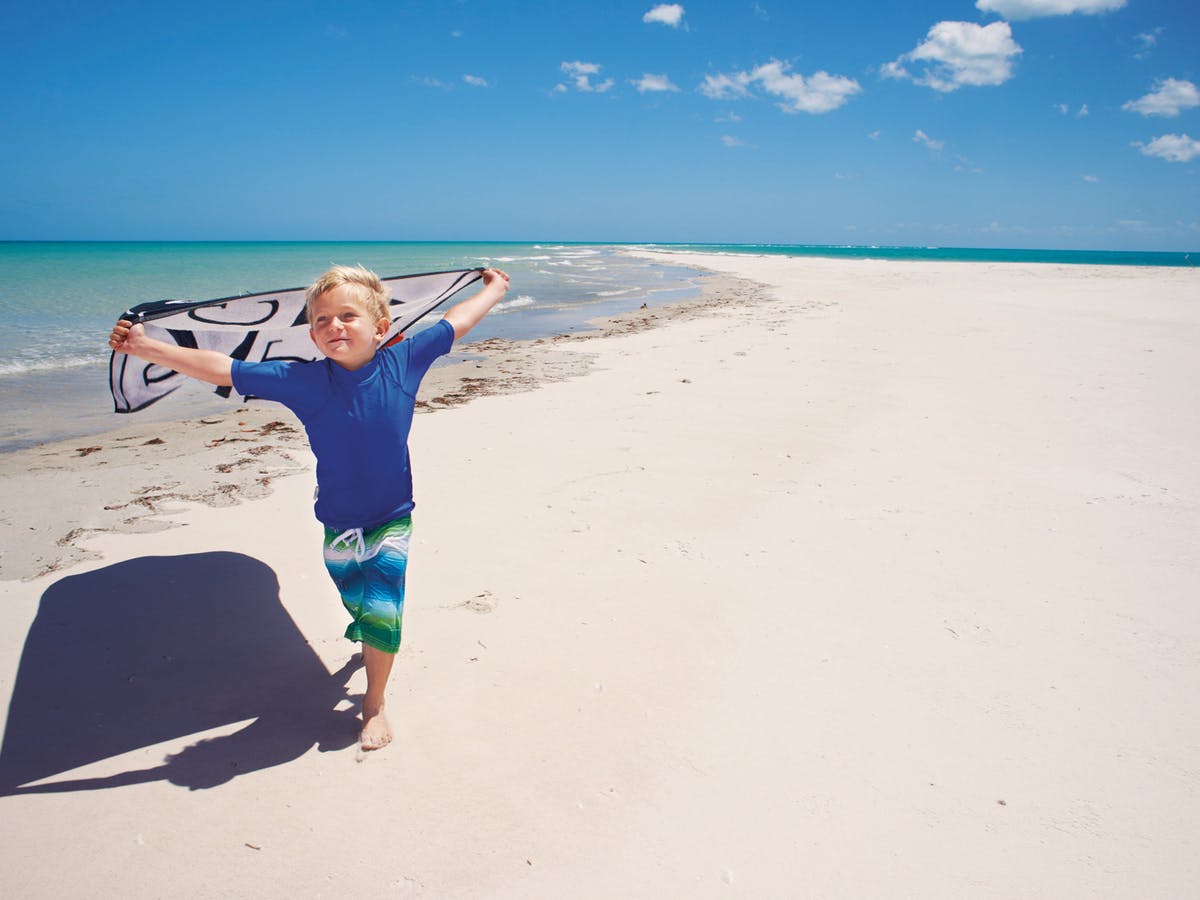 Boardwalks, playgrounds, and jetties make Torquay's Esplanade the perfect place for aquatic adventures, picnics and relaxation in Hervey Bay.
Stroll along the boardwalk and out on to the Torquay Jetty for great views of the Bay and beyond. The jetty is also a popular fishing spot at all tides.
Get active out on the water with the calm stinger-free waters ideal for water sports including skiing, sailing and canoeing.
Explore the Torquay precinct with its boutique shops, alfresco dining, hotels and resorts. Play or picnic at Torquay's beachside parks. Referred to by the locals as the 'train' park, Organ Park lets younger kids can have fun on the play train and other playground equipment while the adults can relax in the shaded grassed areas. See a sculpture of the Moha Moha – a mysterious sea creature spoken of in Aboriginal legend.
Exercise on the foreshore by following the walk and cycle trail and by using fitness equipment spaced along the pathway through Torquay.
Discover an underwater wonderland and dive with the resident dugongs at Torquay Reef. This section of reef is best accessed off the beach from Nielsen Park.
From Torquay, walk or cycle along the Hervey Bay Esplanade, which hugs the city's stunning coastline for over 16km between Gatakers Bay and the Urangan Boat Harbour. Follow the trail and discover interesting facts about our whales, sea creatures and heritage through interpretive signage dotted along the esplanade.
Grab the break you deserve at the Torquay Caravan Park | Find all of our Queensland holiday parks here
Special thanks to Destination Qld for images and text used in this article.