As a youngster, Chloe McLennan has the world at her feet and an amazing future at the highest level of world triathlons.
However, tragedy has punctuated the pathway but she uses her heartache as inspiration. In this deeply personal story, Chloe's mum describes her daughter's progress in world sport, how they manage it together, and the supportive role Belgravia Leisure plays in their lives.
By Cheryl McLennan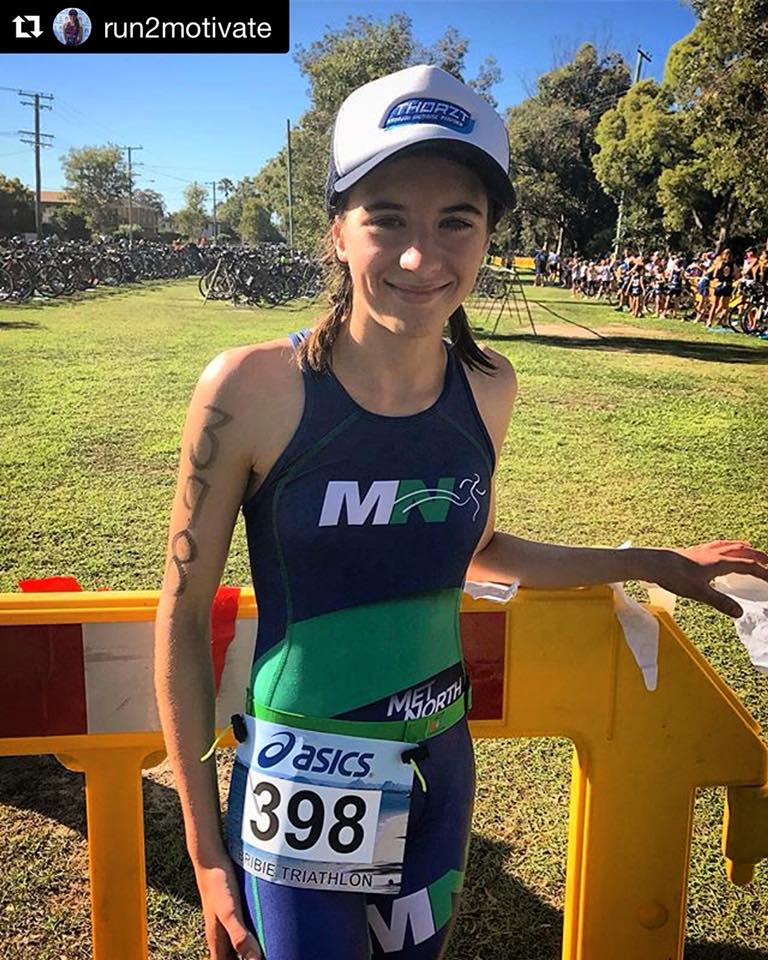 By the time she turned 15 my daughter Chloe had lived a lifetime.
The youngest ever World Triathlon Grand Final champion, friends tragically taken too soon, the adversity and challenges of managing time, and the money and commitment to reach the pinnacle of her chosen sport.
There isn't much this humble Queenslander can't handle.
Chloe has won multiple Australian triathlon titles and has competed on the international circuit, and was invited to compete with some of the best elite athletes from around the world in the mixed team relay event in which the team placed second.
With the support from many Belgravia Leisure's managers over the years, especially State Manager Dan Cullen and national Aquatic Manager, Michelle Young, my daughter Chloe has been able to achieve her goals. They understand the needs of a working mum, and we are so grateful for the support from these amazing leaders including the rest of the Belgravia Leisure team.
As a mother of an athlete, I feel it is my job as a parent to help my child deal with situations, being as supportive as possible whilst not pushing too hard is a balance that I am learning myself so that my child becomes successful in the sport.
I'm a psychologist, Uber driver, chef, nutritionist, doctor, mentor, motivator, counsellor, bike mechanic, and social media guru. As Chloe furthers her career in sport I am also mindful about teaching resilience to my child. Being organised is the number key.
Chloe's world championship win was a highlight of her career and what she has been dreaming about for many years. Chloe went in with the attitude to have fun, enjoy every moment and "run for those who can't".
Her first words when coming over the line was "I did this for Kristyn". One of Chloe's most ardent supporters Kristyn passed away one month before the event in a tragic accident at work.
Kristyn was so excited that Chloe had been selected to compete in the World Championships and was looking forward to watching her compete. This was an emotional event, not only being the Grand Final World Title Triathlon but dealing with the grief of a beloved beautiful friend. I didn't know how the race would go, and my advice to Chloe was "you have plenty of supporters cheering from above when it gets hard. Have faith and they will help you out."
When she returned from the event win Chloe then displayed her humble nature and didn't tell any of her friends until they saw it on TV and in the newspapers!
Chloe had to overcome injuries and rehabilitation when she fell off a bridge, having to learn how to run again and do the simple things in life. It gave her the mental toughness which is now a feature of her approach to sport. Her cousin is a double amputee and helping her grandmother to overcome a major stroke have also forged a toughness in Chloe that I'm very proud of.
One of Chloe's hardest times was when I contracted a superbug which saw me crashing down and being hospitalised for more than four weeks which was followed by a two-year recovery.
Unable to assist my child with all that I was doing prior to my illness, I felt guilt and sadness of not being able to provide as much. It was also a blessing in disguise as she learnt to be motivated by her own inspirations.
In 2017, we lost the house in a flood. Chloe lost all her belongings and we had to rebuild. My car was stolen the day before her birthday and as she slept she watched three people try to break into the house. Together Chloe and I studied the power of neuroplasticity, positive attitudes, we took up yoga and mindfulness and with faith, courage fighting spirit, Chloe showed her resilience.
Chloe has just been accepted to be an ambassador for a company called "Inspire Others". She has also started her Instagram account "Run2motivate" which aims to "inspire and motivate" others.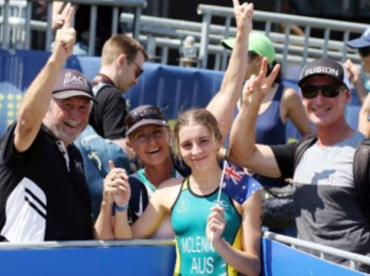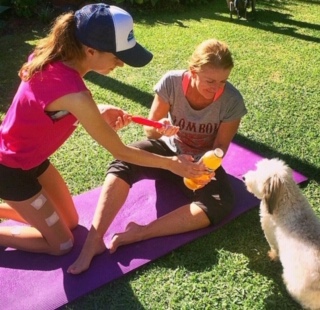 As a mum a coach and number one supporter, I have learned the hard way not to chastise if a training session or a result doesn't go her way. Now I send love and say those words that all kids want to hear: "I love you and I'm proud of you for giving it your best!"
Chloe has always loved sports, whether it was ballet, tennis, horse-riding, surfing, running, and mountain bike riding. Whatever sport she did she loved it and did it with a huge smile. Chloe even smiles when she finishes fourth or sixth in events, knowing that it's okay not to win as long as you do your best.
As triathlon is one of those sports that is three different disciplines a lot of training takes place in different venues, so travel is a norm for us and Chloe will be in the car, working on school work on the way.
To find a balance between school and training is something that we have both had to get used to, and after an event or training, Chloe will be straight to the school work as her ambition is to become a child or sport psychologist.
A few days after Chloe was born we were having a family lunch and my dad leaned across the table and said "Always teach Chloe these words: Be strong and courageous. They will set her up for life!"
On the way home from lunch we received a phone call to say that my dad suffered a massive heart attack and passed away. Those were the last words he had said to us, and they resonate with Chloe whenever she competes.
To work full-time, balance and organise your life as a parent is extremely tough. My outlook on work is that I earn money and this is a down payment for the future success of my daughter, not only for sport but for life. Sport teaches you so many life skills, how to deal with failure, how to be organised and how to become a respectful person with great morals and values.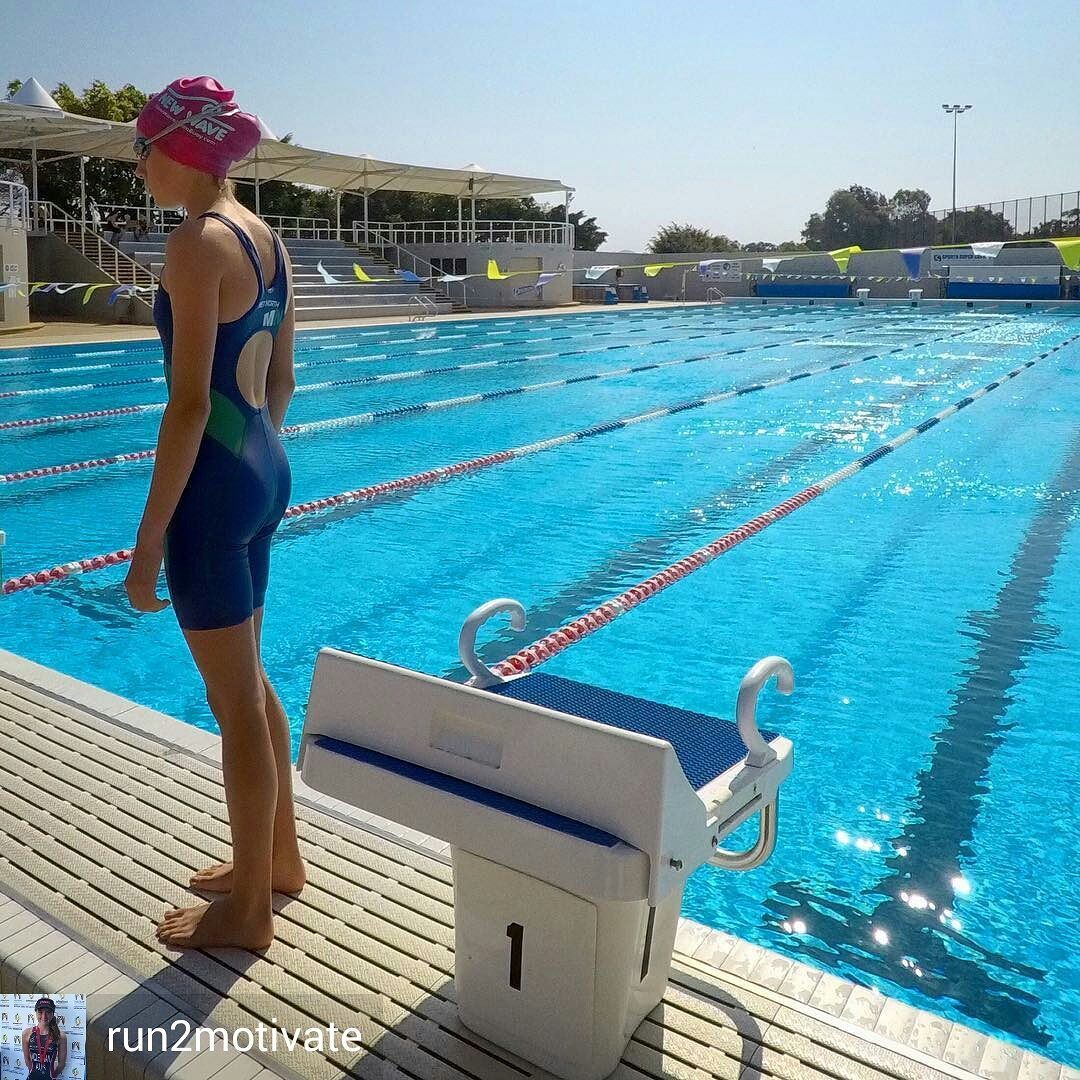 I am proud of my daughter and what she has achieved, her hard work, dedication and passion. We feel so thankful, grateful and blessed that I work for a company which looks after families. We are so grateful for all the support we receive from colleagues at Belgravia Leisure. It makes the path a little easier knowing we are supported.
Chloe heads off to Switzerland in 10 weeks to defend her title but will have the same attitude: 'Enjoy the opportunity and the blessing that she has been granted."
Chloe is looking forward to the future with more Australian races on the horizon and the Olympics among her dreams.