Belgravia Leisure's inclusive aquatic venues and passionate swim teachers have been recognised at this year's 2021/2022 AUSTSWIM Awards.
The AUSTSWIM Awards are an annual premier awards in Australia that celebrate venues and individuals that achieve the highest standards of aquatic education excellence.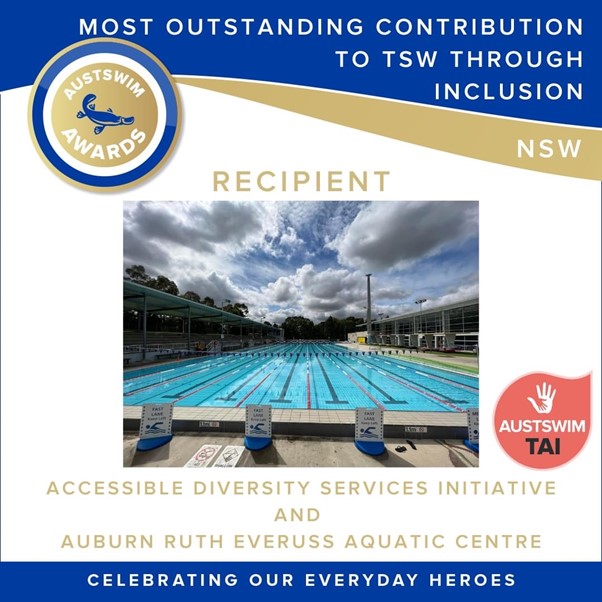 This year, Auburn Ruth Everuss Aquatic Centre managed by Belgravia Leisure on behalf of Cumberland City Council has been recognised at the New South Wales AUSTSWIM Awards for the second year in a row. The team continue delivering upon Belgravia Leisure's mission of connecting the community to leisure and as a result, was awarded the prestigious accolade of New South Wales AUSTSWIM Most Outstanding Contribution to TWS Through Inclusion in partnership with Accessible Diversity Services Initiative Limited.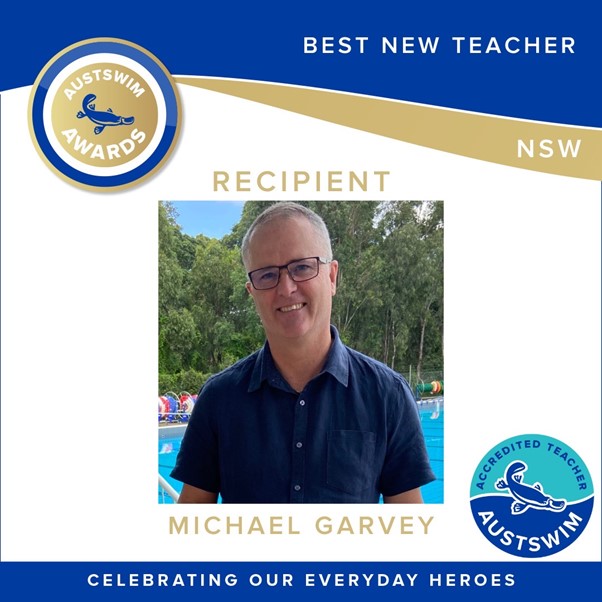 Michael Garvey, a swim instructor at Auburn, received the New South Wales AUSTSWIM Best New Teacher Award.
Liz Stranix, Venue Manager at Auburn Ruth Everuss Aquatic Centre, said, "Mick's ability to provide aquatic education in a way that both the children he is teaching and their parents are walking away with valuable knowledge. Mick is our most sought-after teacher with a personal waitlist of over 170 students, allowing his students to identify various solutions to proposed situations and gain understanding from his classmates and himself.
"The continued commitment of the whole team has had to our community in the last twelve months has been exceptional. Congratulations to team Auburn, Kristen Romero, Nicole Bain and Michael Garvey. I cannot wait to see the continued involvement within our community and appreciate being recognised for the hard work and passion this team puts in every day," Liz concluded.
Research has demonstrated that culturally and linguistically diverse (CALD) people have a higher risk of drowning in Australia and many refugee youths have not participated in swimming lessons. A lack of awareness and basic swimming skills is a risk factor for drowning, and employing culturally diverse swim teachers can help engage multicultural communities.
Program participants had the opportunity to complete free training and access employment opportunities after the Learn to Swim course. Unfortunately, refugees are also highly represented in unemployment statistics. The ADSi and Auburn Ruth Everuss Aquatic Centre wanted to create a program to close those barriers.
You can join the team at Auburn in making a continued effort towards aquatic education for members of the community here.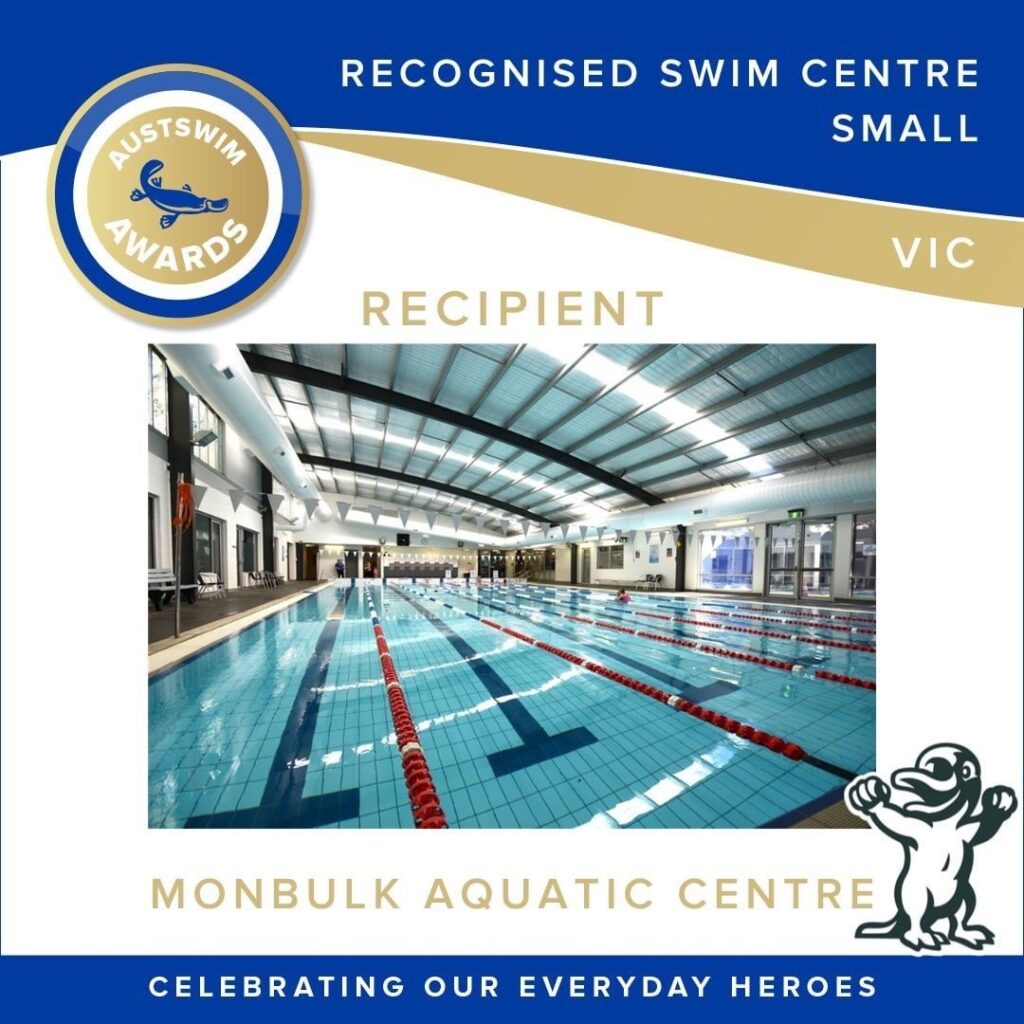 Monbulk Aquatic Centre Swim School managed by Belgravia Leisure on behalf of Yarra Ranges Council has also been recognised at the Victorian AUSTSWIM Program and Swim School Awards, receiving the Victorian AUSTSWIM School of Excellence Award.
Monbulk Aquatic Centre Swim School offer a wide range of programs for groups or schools to be a part of. The curriculum provides a comprehensive educational framework that enhances knowledge, skill and understanding of safer aquatic participation. The curriculum ensures alignment with and support of learning outcomes and drowning prevention strategies.
Rachel Scott, Venue Manager at Monbulk Aquatic Centre said, "We are extremely proud of our dedicated swim school staff and teachers. Debbie Pye and Rebecca Anderson lead an exceptional team of teachers through the GOswim program. The member's experience from the moment they step foot through our doors is community-minded and a very positive and personal experience. We are proud that this award is really recognising the hard work the entire team at Monbulk Aquatic Centre put in every day."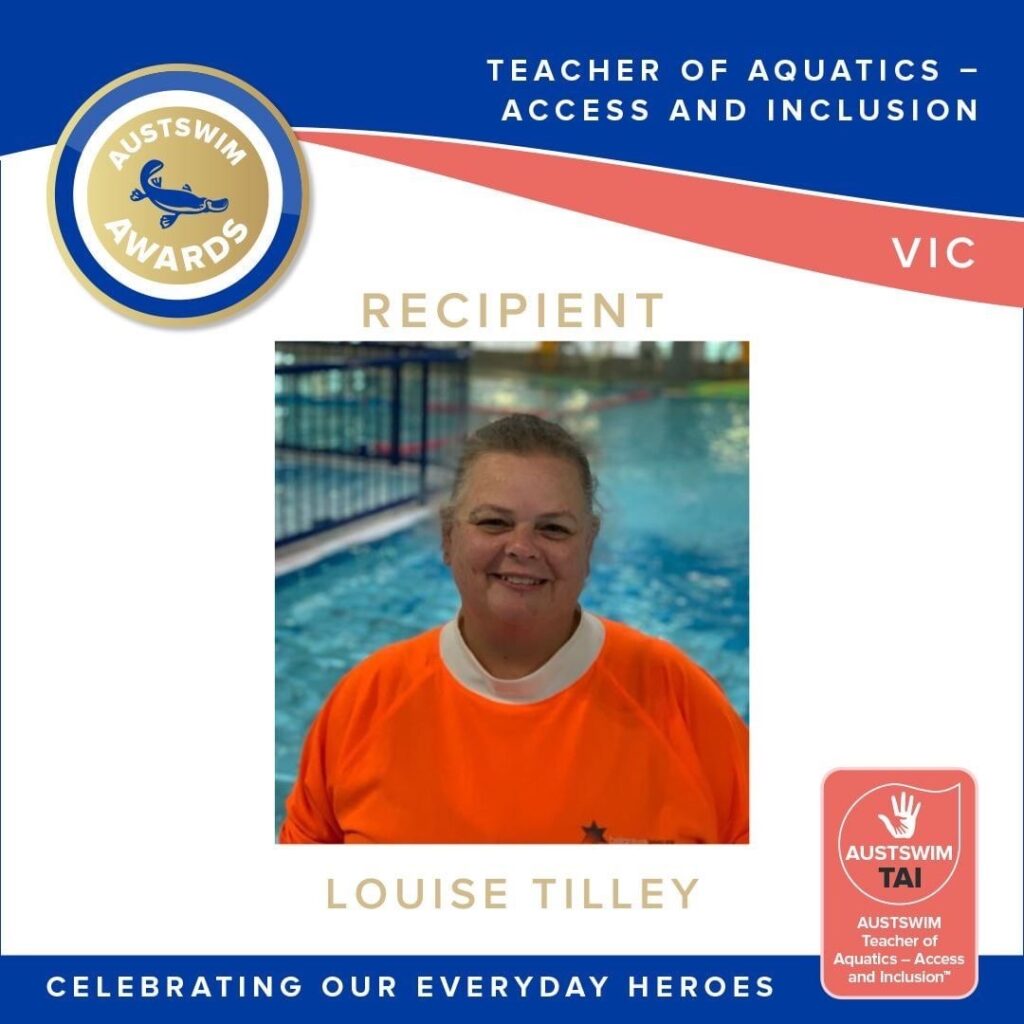 Louise Tilley, a swim teacher at Knox Leisureworks managed by Belgravia Leisure on behalf of Knox City Council, has been awarded the Victorian AUSTSWIM Teacher of Aquatics in Access and Inclusion.
This is not the first time Louise has been recognised for her meaningful work in access and inclusion. Earlier this year Louise was recognised at the annual ARV Industry Awards and was awarded the ARV Swim Teacher for Persons with a Disability Award presented by the Belgravia Foundation.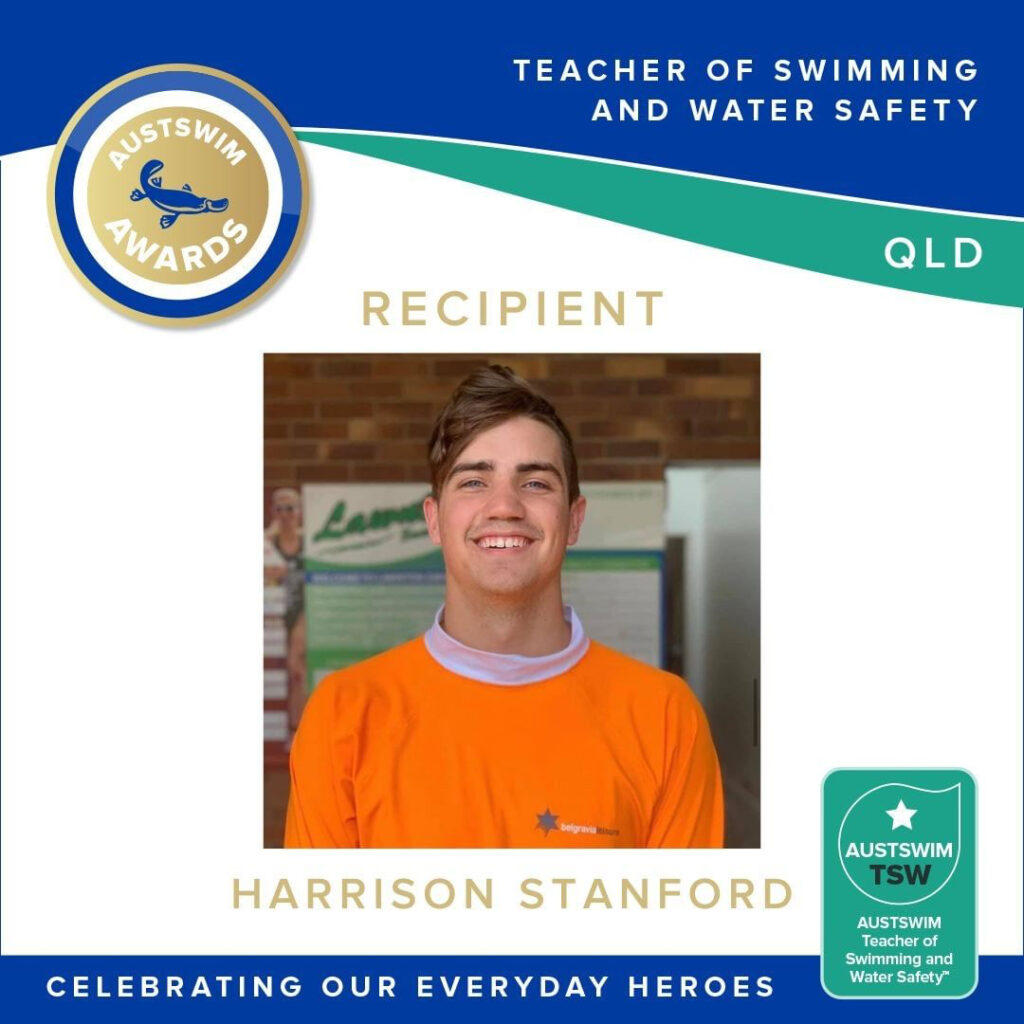 Harrison Stanford, a swim teacher at Lawnton Aquatic Centre managed by Belgravia Leisure on behalf of Moreton Bay Regional Council, has been awarded the Queensland AUSTSWIM Teacher of Swimming and Water Safety.
Harrison, better known by the team and community at Lawnton as Harry said, "It's an honour to receive this award. Whilst I started my career elsewhere, I have really felt at home with my team at Belgravia Leisure, Lawnton. I love teaching Learn to Swim classes and have for a number of years. In the last couple of years, I've also been proud to mentor other teachers. It's such a rewarding industry to be a part of, especially being part of such a supportive team."
Michael Fox, Venue Manager at Lawnton Aquatic Centre said, "Harry, has been a member of the Lawnton team for three years. He brings with him a huge smile and an infectious attitude. Harry's passion for teaching and pursuing results accumulates in the children both having fun and moving through the GOswim program. The Lawnton team are proud to see Harry rewarded for all his hard work."
Congratulations to all AUSTSWIM award winners and to those who were nominated including WaterMarc Swim School.