Leadership is an imperative part of every business and needs to be cultivated if it's to make an impact. Belgravia is serious about developing leadership within the industry and aims to support the growth and development of their leaders at every level.
If you have ever needed help with qualifications, onboarding or JobKeeper then there is every chance you have encountered Frank Parker.
Frank Parker began his journey as a lifeguard at WaterMarc in Victoria. In the summer of 2018, the business was experiencing a rapid period of growth and the People & Culture team needed extra assistance with basic payroll paperwork.
Group Manager People & Culture, Mark Maybury recalls, "It was such a busy and exciting time in the business and I called out to our centre managers for help. I was looking for someone who was a quick worker with good attention to detail. That's when Frank was put forward."
It's been over two years since that summer and what began as a helping hand turned into a developing career in the People & Culture team for Frank.
"I never imagined that I would work in HR, it hadn't even crossed my mind. I would never have known how enjoyable and rewarding the work is. Being a full-time student, I wasn't even sure I could develop my career at the same time," Frank explained.
Through his university program, Frank was offered the opportunity to study in the United Kingdom for 6 months in 2019. "I was sure I was going to have to resign however, everyone was supportive and excited for my opportunity," Frank recalls.
"I remember my manager saying that we could look at options for remote working and I was really surprised at the willingness of Belgravia to be so flexible. It meant there was no need for me to look for a job in the UK and there was no disruption to my income."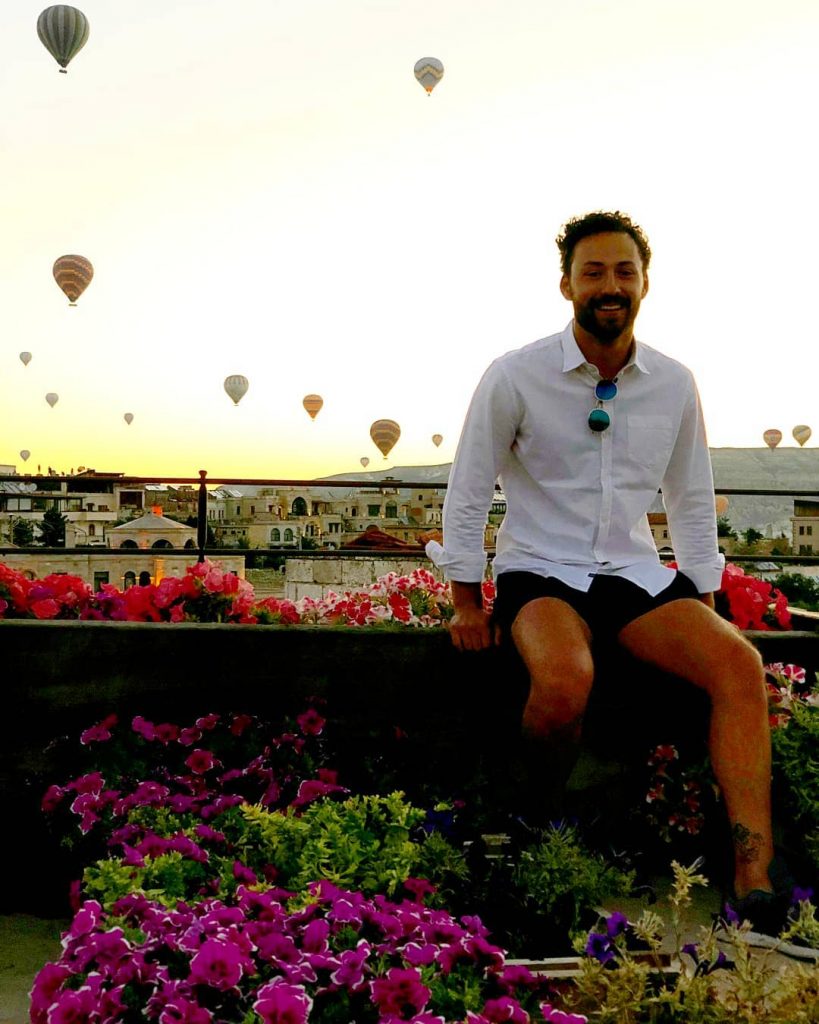 The flexible working arrangement proved successful. Frank finished his study abroad with 16 countries visited under his belt and Belgravia experienced no disruption to their people service. "These are win-win situations," Mark says.
After Frank had a motorcycle accident in early 2020 (and a subsequent global pandemic) working flexibly provided the solution to supporting Frank's development in the face of challenging circumstances.
When asked what he loves about his role and Belgravia, Frank says, "What excites me about being a team member at Belgravia is the new opportunities within the company and the constant changes that are always happening to improve the business."
Frank offered his leadership advice for current and future team members of Belgravia explaining that "you've got to speak up".
"I encourage all team members to communicate and utilise their relationship with their line managers to discuss what opportunities and career development are available to them," Frank concluded.
Mark finished by saying, "Frank has shown a number of leadership skills that have supported Belgravia from home, overseas and during a global pandemic. I will do anything I can to shine a light on talented people and give them every opportunity to thrive. It is a personal choice a leader has to make for themselves. Are you the person that future leaders will recall as having supported them and shaped them in positive ways?"
Belgravia Leisure supports future leaders through Succeed & Grow, the company's formal performance management program as well as the Belgravia Leadership College, a four-day intensive leadership program. If you want to explore your leadership potential, take Frank's advice and start a conversation with your manager today.