At the tender age of six, Brenden Hall underwent a life-changing surgery – one that would alter the very axis his world would spin on. His is a story made famous around Australia and – most notably –throughout our very own Moreton Bay community.
by Kimberley Kettles
After a particularly troublesome bout with chickenpox in December 1999, doctors informed Brenden Hall's parents that certain complications had taken place. They were told that their little boy had reacted so severely to the common virus that he had developed a DVT (deep vein thrombosis).
Doctors had located the DVT in his lower right leg, situated within the main vein stemming back to his heart. This caused a considerable amount of swelling, pain, and tenderness in the afflicted area. Medical experts attempted to abolish the clot but were unsuccessful.
Hall's tiny heart stopped beating in the process; launching him into a cardiac arrest that held him captive on death's doorstep for 29 minutes. Twenty-nine painstaking minutes that tore through his family like lead through flesh.
"Thankfully they got me back," said Hall, thinking back to life as his six-year-old self.
"They gave my parents two options, really. They said, 'we can try to thin the clot again but it's going to be risking his life considering what's just happened or, we can amputate his leg through the knee and he'll live a happy, normal life as he is'. Thankfully mum and dad made the right decision, otherwise, I probably wouldn't be sitting here today."
Another unfortunate consequence of the pox was that Hall would also lose approximately 70% of his hearing. None of these setbacks, however, have stopped him from overcoming some of life's greatest obstacles.
Just prior to the contraction of his chicken pox, Hall had started swimming in a junior squad program. He had just competed in his first ever mini-meet and started to fall in love with the sport.
"The water's sort of my safe place … I just wanted to get in there and float and feel the water around me after I was released from the hospital. For some reason, once I did that, I felt calm. I felt normal. I felt as though nothing had changed. It's where I felt most at home and comfortable with myself," he recalled.
In the mid-2000's – after initially being confined to a wheelchair – Hall was fitted with his first prosthetic leg.
As he entered his fifth year of primary schooling, Hall noticed that some people began projecting their own imagined limits on him. Anything they perceived that he might not be able to do, they tried to stop him from even attempting.
Every day, he'd be met with the chorus' of, "No, you can't do this …", or, "No, you can't do that …" or, "No, Brenden, you won't be able to do that either … just try to be realistic!"
Every time the kids at Petrie State School would play a game of touch football or handball, he'd be struck with those same infuriating words.
Frustrated by being kept on the sidelines, he became determined to prove everybody wrong. All those "No's" that'd been hurled his way over the years were destined to fall on his (70%) deaf ears.
In spite of all the naysayers he'd encountered, he'd decided to give everything a go. And it soon became clear that Hall could do it all. He could run on his prosthetic leg, somewhat. And he found that he could still catch a ball …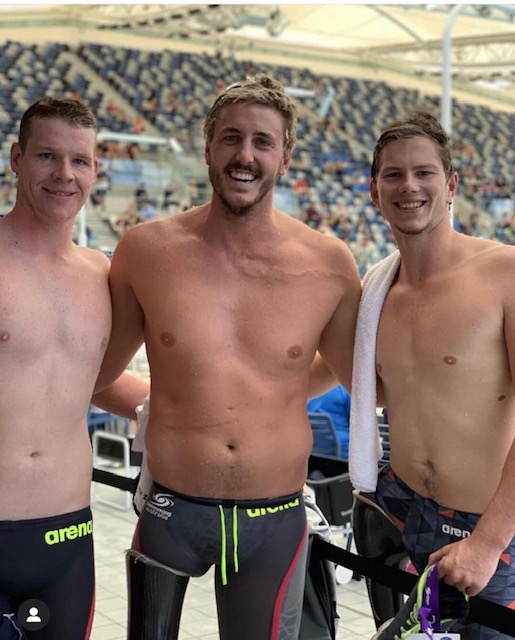 Hall had his limits, but he could do almost everything the rest of his classmates could do. And critically, he could still swim. For him, that was enough.
"I think that's what created my mentality to give everything my all," he said. "Highly uneducated people place limits on others that actually never existed before."
While most people would consider staring at a black line for two hours a mind-numbing experience, Brenden Hall, on the other hand, finds it meditating.
"It's where I get to shut off from the rest of the world for a bit and just focus on myself and not worry about what's going on outside of me," says the now 26-year-old. Personal Trainer and self-confessed swim fanatic, Evie Taylor-Gough agrees.
"Swimming is quite meditating, yes. I can see why he and so many others have fallen in love with it! Research shows that hitting the pool is comparable to yoga in terms of reducing anxiety and increasing wellbeing," she points out.
"That's why it's a part of my daily routine! Not only that, but it's a great way to address niggling injuries, help build strength without causing further injury, and it often works neglected muscles in the process. There's no other form of exercise quite like it! And the icing on the cake – swimming is the only exercise where you can wind up feeling cool and refreshed at the end of a session!"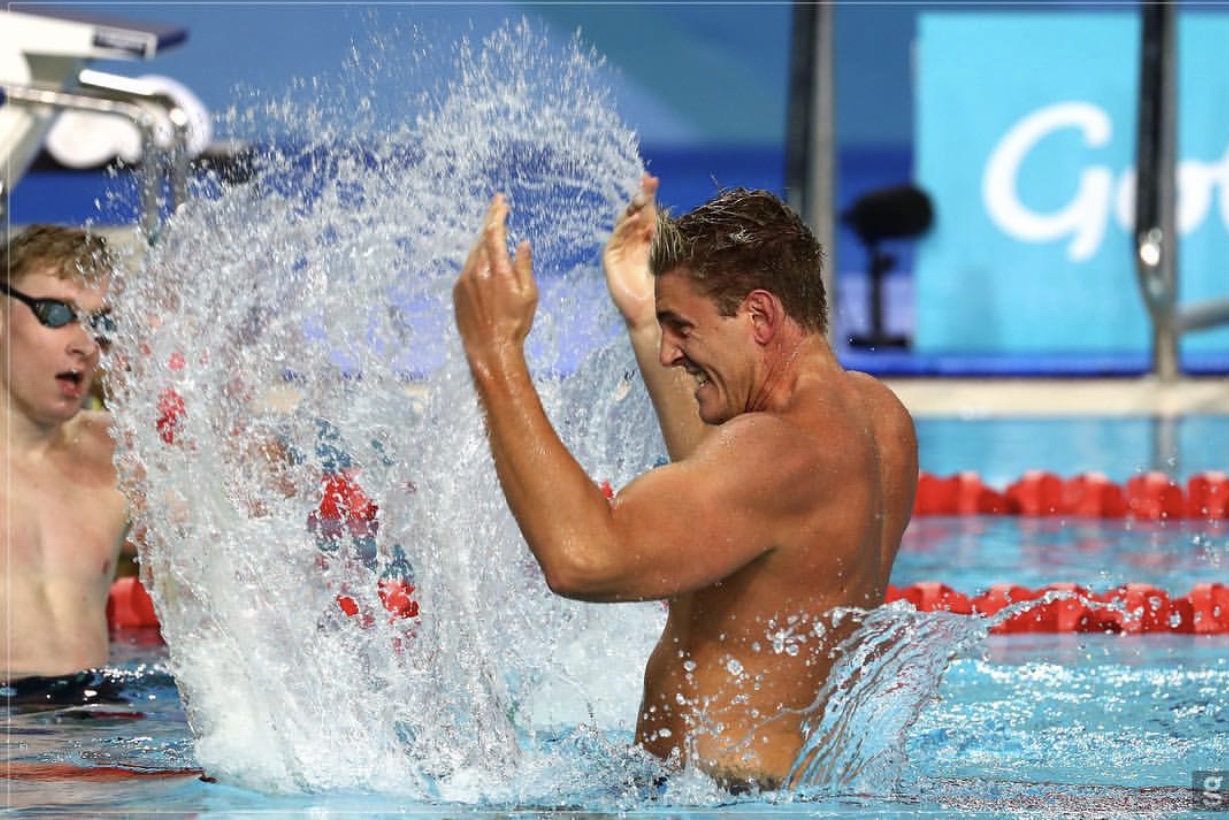 Hall boasts many impressive credits in regards to his swimming career. He won two gold medals at the 2012 Summer Paralympics in London. He represented Australia at the 2016 Rio Olympics where he won one gold, one silver, and one bronze medal.
Notably, he served as the youngest member of the Australian swim team heading into the Beijing Paralympics in 2008. He was just fourteen years of age at the time of selection, and fifteen when he competed.
Hall is a current member of our Burpengary site, swimming under the tutelage of Harley Connolly, a veteran swim coach with many accolades of his own.