Not all superheroes wear capes, some of them wear caps! 101-year-old Australian swimmer George Corones is one of them.
– Written by Michelle Mckiernan
Dr George Corones (Bachelor of Medicine and Bachelor of Surgery '44) who is a sprightly 101 years young, waited nearly a century for a world record, and then two came along at once in the space of a few days at last years Commonwealth Games swimming trials.
Corones who swims at the Albany Creek Leisure Centre stopped swimming at the start of the second world war and did not start again until the day of his 80th birthday.
"Swimming is something I do in private. It lets me exercise without pain. I only ever compete alone, and I'm happy if my record encourages other masters-level swimmers to join me"
In many ways, George swims for himself and lays down records for others.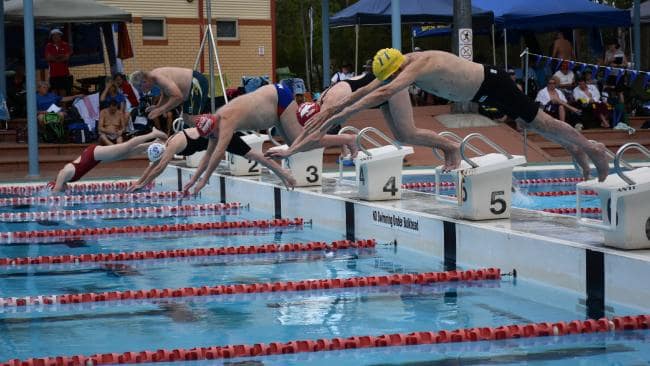 "You can't escape gravity even if you're sitting down but swimming gives you that opportunity", says George.
"Swimming is the only activity that the human can indulge in that is gravity-free," he says. "You realise gravity incessantly is putting a strain on us. You can't escape gravity even if you're sitting down – you're probably in a bad posture and your muscles and ligaments are aching because of it – but swimming gives you that opportunity.
In the water you're weightless. While you're there, you can use all the muscles in your body, your sinews and elastic tissues, without that extra weight that's on you. In the water, it's just yourself and no weight at all. If you don't use it, it just goes away," he said of keeping active.
George's son Harry said his inspirational father swims and goes to the gym three days a week, lives alone, sleeps well, eats a boiled egg for breakfast, logs onto his computer to check the stock market each day and still manages to drive himself around.
"I'm just going to continue to do what I've been doing in the way I've been doing it," he says. "Which is repetitively and patiently continuing to show that age is only a number".
George credits his longevity to the wonderful exercise that swimming is.