Celebrations are underway at WaterMarc Banyule after being awarded the VicHealth Active Recreation Initiative of the Year for their Women's Only Slide Night at the Victorian Sports Awards (VSAs). 
The Victorian Sport Awards (VSAs) recognises and celebrates achievements of local heroes in the Victorian sporting community, honouring those who have made an exceptional contribution to sport in Victoria. The Victorian Sport Awards highlights achievements from an individual or team, coaches, administrators, and volunteers from metropolitan and regional areas.
WaterMarc acknowledges women from culturally and linguistically diverse backgrounds (CALD) face many barriers to aquatic participation. Based on feedback from WaterMarc's local community consultation (Community Network Forum), they were able to understand the local needs, preferences and priorities directly from the community themselves, thus the award-winning Women's Only Slide Night was born. Collaborating with Banyule City Council's Youth Service, WaterMarc facilitated the Women's Only Slide Night which provided a safe, welcoming and inclusive environment for women to participate. Barriers that once limited participation, were now removed including features such after hours and windows coverage for privacy, and only female staff rostered during the event.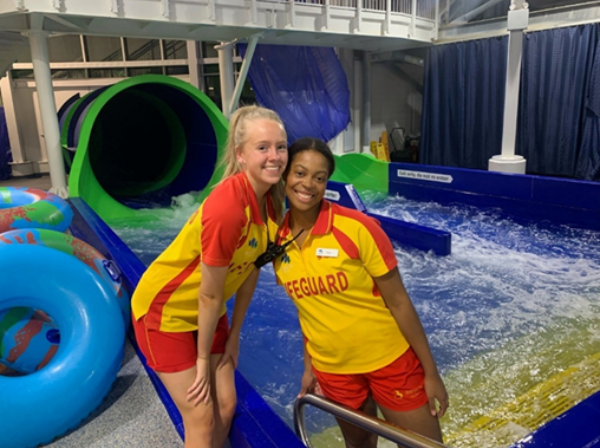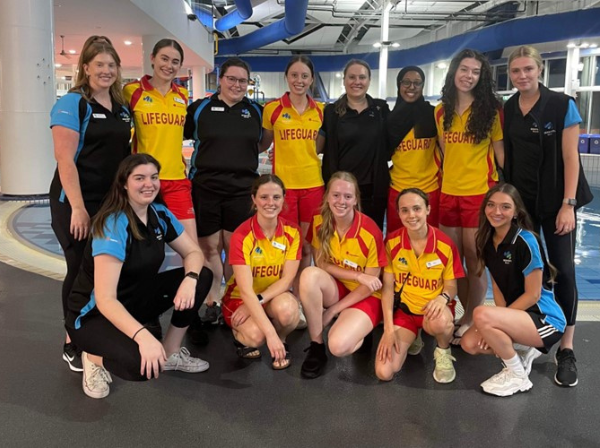 Venue Manager Wes Hurrey said, "WaterMarc partnered with the Youth Service Team within Banyule City Council and their existing networks to co-design a program to suit the needs and interests of local multicultural women.
"Through this collaboration, the Women's Slide Night was created. WaterMarc are fortunate to have wonderful waterslides as assets, and it was the perfect opportunity to combine healthy and social activities in a safe and welcoming environment for women of multicultural backgrounds to try something new!"
Over 500 participants were involved, including mothers who otherwise had not been able to assist their children in swimming lessons with 81% of survey respondents saying they became involved in the event because they felt safer than normal.
The committed WaterMarc Banyule Staff team worked after hours on a Saturday night to enable this event to be held twice per year. "The program is only possible through the partnership with Banyule City Council Youth Services Team," continued Wes. "The feedback from participants shows how important the event is to them and their families.
"It also offered mothers who may not have been able to help their child practice what they have learnt in swimming lessons to jump in the water and work with their children on that skill. For some it offered the opportunity to do hydrotherapy for an injury or ailment they have never had the opportunity to work on before.
"The most used feature of the facility though was WaterMarc's fantastic waterslides which are very well loved across the community and gave the opportunity to women to access these with their daughters, sisters, mothers or aunties."

Jessica Sayers, Youth Engagement Officer from Banyule City Council, stated she "had so many women speak to me directly about what it meant for them to have a space where they felt safe for so many reasons including upholding their religious and cultural needs, feeling safe after being a victim survivor of violence, having a disability and feeling supported as well as mothers who for the first time let their young daughters have independence with their friends for the first time in a space they felt would be protected and secure. The vibe was incredibly warm and friendly". Jessica also added, "The one big message I think we all heard on the night was that this has to happen again!"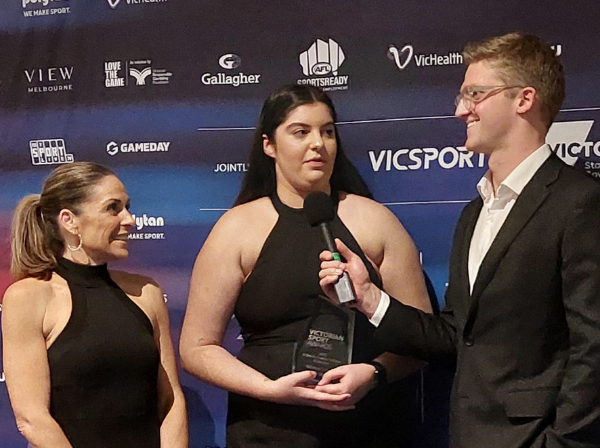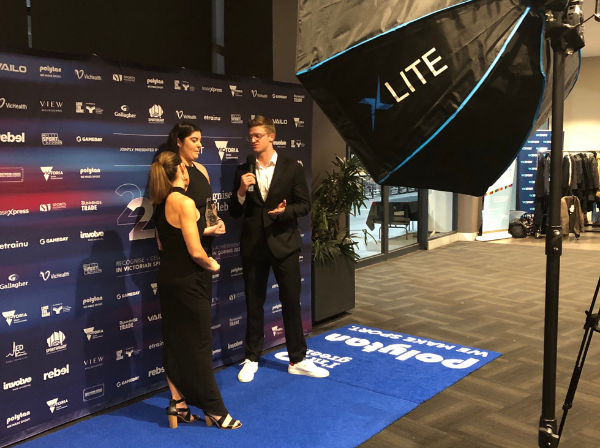 Wes Hurrey reflected, "The Women's Only Slide Night is such a rewarding program. I am constantly amazed by the feedback from participants who are so thankful for the program and it reaffirms how important it is to them and their families."
On accepting the award Kylie Ormerod, WaterMarc Community Engagement and Inclusion Officer said, "It is fantastic for women to be able to come into our centre and experience swimming with their family, friends and the wider community in safe welcoming space. This would not be possible without the Women's Only Slide Night."
Belgravia Leisure congratulates WaterMarc Banyule and the Youth Service Team of Banyule City Council on its successful initiative and program. A fantastic win from VicSports in recognition of their commitment to their local community.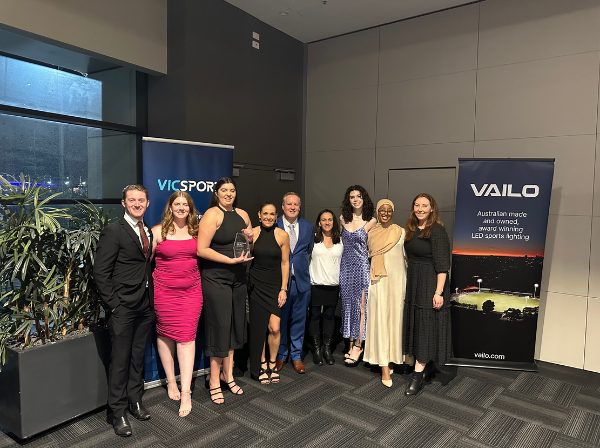 To find out more about WaterMarc Banyule, visit their website here