Rotorua's new luxury spa, Wai Ariki Hot Springs & Spa, has been nationally recognised for its eye-catching, innovative design, winning three accolades in this year's Designers Institute Awards. 
When planning first began nearly a decade ago, Pukeroa Lakefront Holdings Limited (PLHL), which owns Wai Ariki, laid down a design wero (challenge) for the creation of a culturally, architecturally, experiential and beautiful space.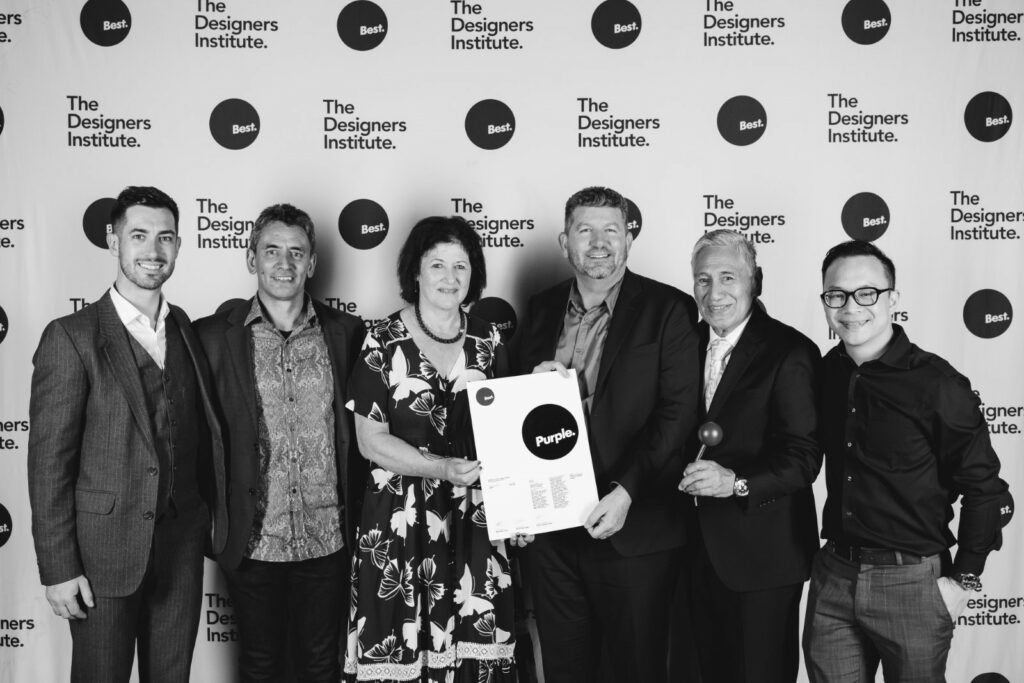 Architecture and design firm, RCG, responded to that wero and its innovation and efforts have now been rewarded with a prestigious Purple Pin for Best Overall Design in the Spatial Section, and two Gold Pins in the Public, Private & Institutional, and Healthcare and Wellbeing categories. 
The Gold Pin is coveted as it represents the winner in each category, but it's only the best piece of design in each discipline that is given the supreme Purple Pin, being held up as work that raises the bar of New Zealand design.
PLHL Chairman, David Tapsell, says the design acknowledgements are a testament to the truly unique space RCG helped create for Wai Ariki Hot Springs and Spa.
"When manuhiri walk through the doors at Wai Ariki, they have a visual and sensory experience, with the physical space combining the area's geothermal legacy with our authentic Ngāti Whakaue story.
"There is nowhere else in the world where one can have that same experience and RCG have done a fantastic job of bringing our vision to life.
"Wai Ariki is a fitting and striking addition to the newly transformed Rotorua lakefront. We are proud to be playing a key role in lifting Rotorua's tourism offering, which is critical for our city's build-back after COVID. Wai Ariki has now been recognised at the highest level by Designers Institute and all of Rotorua can be proud of this."
The physical design of Wai Ariki Hot Springs and Spa is inspired by Ngāti Whakaue cultural narratives. It is infused with local whakairo (Māori carvings) and reflects the volcanic colour palette of the rohe.
RCG Director, John Lenihan says the team is delighted and humbled by the Designers Institute Awards.
"This kaupapa means so much to PLHL and Ngāti Whakaue – and all of us as a result.
"We have worked with Pukeroa Oruawhata for 30 years and the development of Wai Ariki Hot Springs and Spa is a significant highlight in that longstanding relationship. It was fully guided by them and Ngāti Whakaue cultural experts as mana whenua.
"Wai Ariki Hot Springs and Spa is unique globally and is already getting significant worldwide attention. We are literally ecstatic that the development has been officially acknowledged in this way," says Mr Lenihan.
Wai Ariki offers two exclusive spa areas – Te Āhuru Mōwai (Sanctuary), a premium space for bathing and spa treatments, and Wai Whakaora (Restorative Journey) a cultural thermal wellness experience. Both have been specifically designed to deliver maximum well-being benefits, building on the centuries-old healing practices of Ngāti Whakaue.