Three PGA Professionals from Geelong Golf Club (GGC) have achieved a remarkable feat by all becoming finalists in the prestigious PGA of Australia Victorian Industry Awards. This recognition reflects their individual dedication to the sport and highlights their commitment to growing the game at community, grassroots and elite levels.
These awards, which celebrate excellence and innovation in the golf industry, are highly competitive and a testament to the calibre of professionals at Geelong Golf Club (pictured below).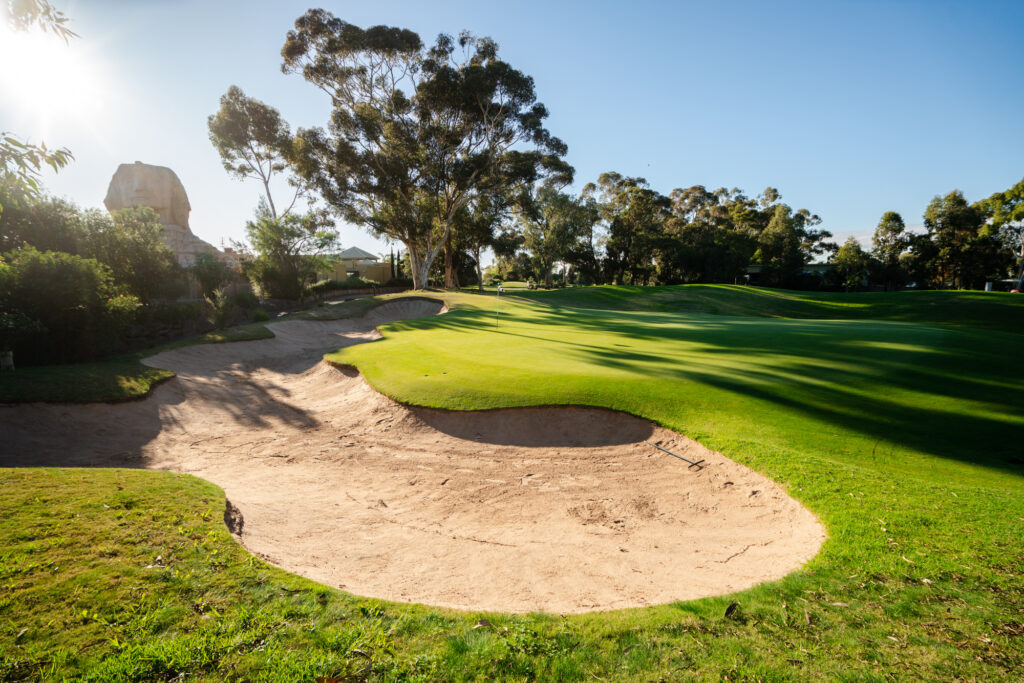 The Victorian Golf Industry Awards are a collaboration between the sport's peak representative bodies including the Professional Golfers Association (PGA), Golf Australia (GA), Golf Management Australia (GMA) and Victorian Golf Course Superintendents Association (VGCSA). To be held at Melbourne's prestigious Huntingdale Golf Club on October 27, the awards honour the achievements of golf's finest athletes, administrators, volunteers and staff from across the state and will be a celebration recognising achievements and success.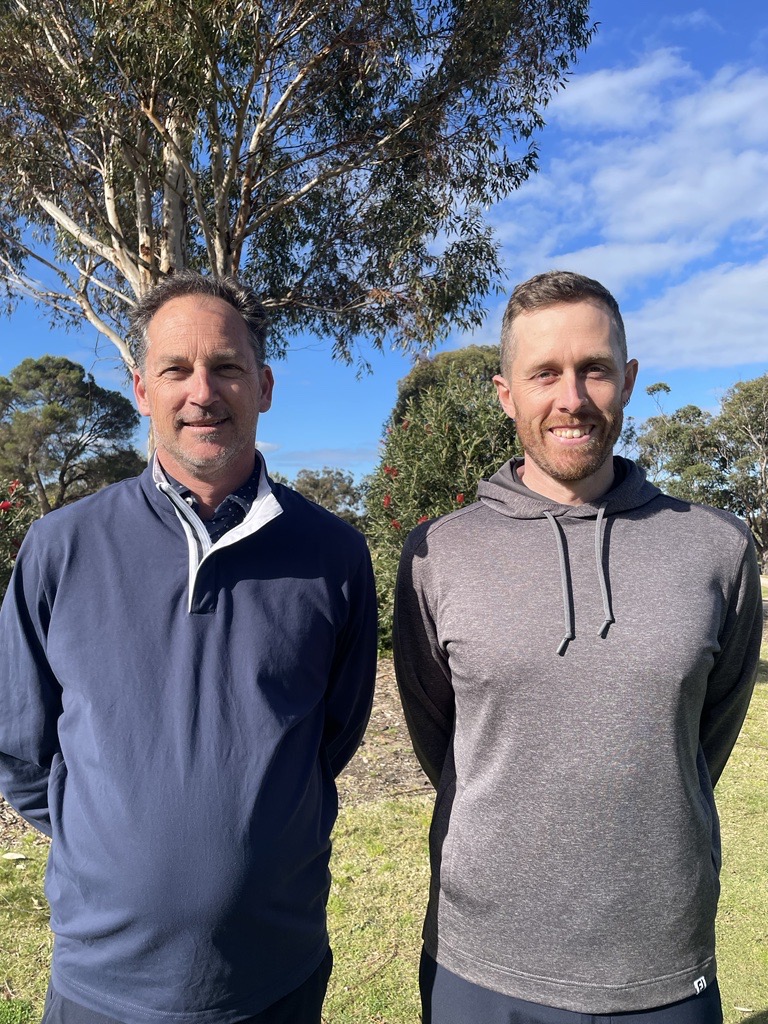 Paul Christie (pictured on the left) Venue Manager of Geelong Golf Course and PGA Professional finalist in the category of PGA Victorian Club Professional of the Year said, "This is the first time all three PGA Professionals of Geelong Golf Club have become finalists at the awards.
"I am exceptionally proud of my team members Darrell Brown and Storm Ord. With their support and commitment to grassroots and elite golf we are breaking down barriers where people of all ages and all abilities are loving the game.
"From our Golf Australia MyGolf and Get into Golf programs to specialist clinics for elite juniors and touring professionals, the work we do each and every day at Geelong Golf Club is a testament to our strength as a team and our love of the game."
Finalist nominee Storm Ord (pictured on the right), in the PGA Victorian Coach of the Year – Game Development category, is thrilled with the announcement by the PGA of Australia. "I'm very humbled to be acknowledged in this category. Our junior program includes a vibrant community of children and teenagers at varying skill levels.
"They love the game and we have a great opportunity at Geelong Golf Club to nurture their talents and watch them excel. When I am able to witness our elite juniors take part in challenging pennant competitions, it's great to see them come together as a team and their ability to focus and take charge of their own game".
PGA Professional Darrell Brown is also a much loved team member at Geelong Golf Club. A finalist nominee in the category of PGA Victorian Coach of the Year – High Performance, his experience and elite playing knowledge are exceptional. "It is a rarity that three PGA Professionals from one golf club are finalists. Combined, we have over 45 years of industry knowledge and we share it with each member, guest, junior and elite player who plays at Geelong Golf Club.
"Getting golfers to an elite level demands dedication, skill refinement, and unwavering commitment. As their coach, we consistently work on technique, physical fitness and mental resilience. Competition is fierce, and the pressure can be mentally taxing. By working with elite golfers and touring professionals at Geelong Golf Club, we are determined to support each golfer reach their goals in professional golf."
The tireless efforts of Paul, Storm and Darrell are exceptional. Their dedication to promoting golf for all have made them role models within the Club and their local community. Through the expansion of golf programs and creating a welcoming environment for all ensures the game of golf will continue to grow in the region.
"At Geelong Golf Club we believe in junior development, inclusivity and ensuring game development progresses from grassroots to elite. We also love to give back to our community. With the support of the Belgravia Foundation, our scholarship program with Northern Bay College enables vulnerable students get on the fairways and learn the game.
It is these moments of which we are truly thankful; the opportunity to share knowledge and facilities with all in our community.
"We are very excited about the award ceremony at Huntingdale Golf Club and acknowledge the hard work and commitment to golf shown by all our fellow nominees," concluded Paul.