When Gurri Wanyarra Wellbeing Centre fills with the chatter of students from St Monica's Primary School, the entire venue comes alive with the eagerness and anticipation of children aged five to 12 years.
"St Monica's Primary School students are amazing and fully immerse themselves in the program," said Aquatics Services Manager, Gayle Turner.
"Over the course of terms one and two, students from all year levels participated in water safety lessons across five days. Following the junior and middle-year students, 80 senior students from grades five and six, participated in the Victorian Water Safety Certification.
"The certification is very different to regular swimming lessons and provides students with the knowledge to meet competencies we want children to achieve by the end of primary school," continued Gayle.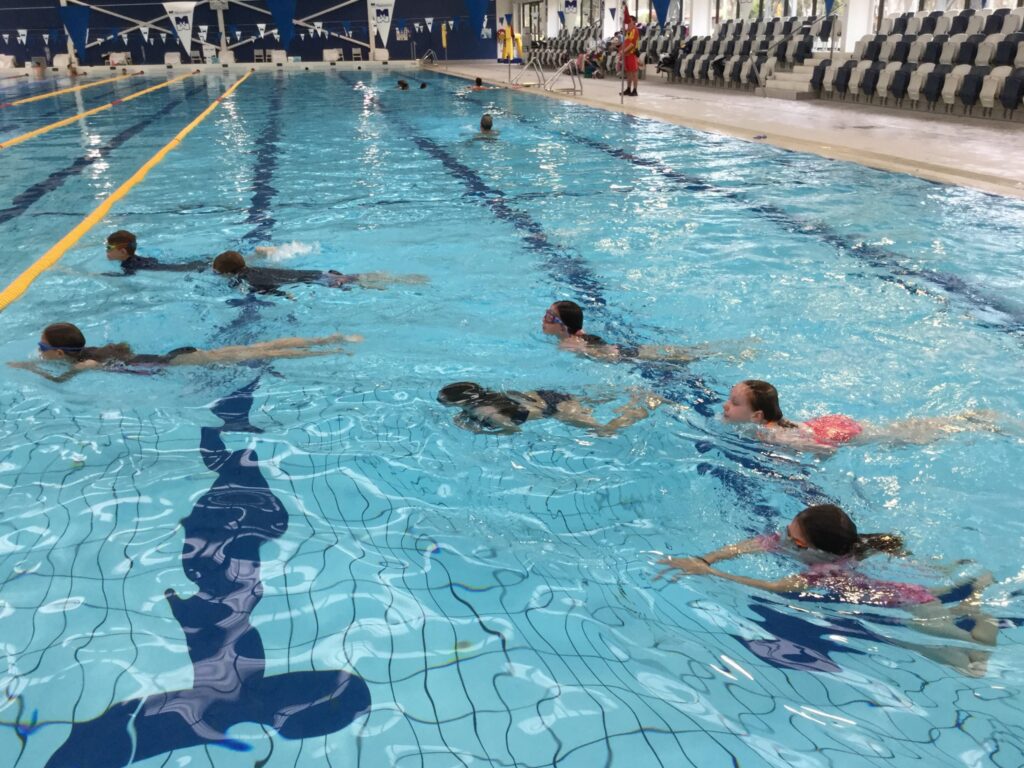 "Students begin with water knowledge basics relating to a range of aquatic environments, followed by being able to swim continuously for 50 metres," said Swim Instructor, Tim McSweeney.
"The students had the most fun when required to complete an underwater surface dive to search and recover an object from deep water. As the program progressed, the students met milestones which covered responding to an emergency using DRSAB and the recovery position; rescue skills and survival sequence," Tim continued.
"The students are amazing to watch as they undergo the certification process," said Gayle. "The survival sequence can be quite daunting where they are wearing light clothing and have to float and tread water for two minutes."
Gurri Wanyarra Wellbeing Centre is privileged to work with the local community and provide children and young people opportunities to learn and develop strong water safety skills.
"Supporting schools with water safety programs are paramount to community and outcomes for children and young people of all ages. Our place in the community is to support, educate and guide young swimmers and equip them with a life skill," concluded Tim.
With the weather heating up it is crucial to equip yourself and your loved ones with essential swimming and water safety skills.
Enrol in GOswim swimming lessons here.