On September 18th, day two of the FINA World Junior Open Water Championships in Seychelles, East Africa, our very own Piper Sanderson finished 10th in the Women's 10km.
Piper is a squad swimmer, pool lifeguard, and swim teacher with Belgravia Leisure in Queensland at the Burpengary Regional Aquatic and Leisure Centre.
This was Piper's first international competition and said, "It was tough but we held strong and the Aussies really pulled through. I sprinted the last 1km to really make up some ground. The waters and intensity were a lot higher than in Australia but I was happy to be swimming with people my own age."
Head Squad Coach Harley Connolly also went over as one of the Australian Coaches. This was an amazing achievement to coincide with the training commitments from both Piper and Harley (pictured below).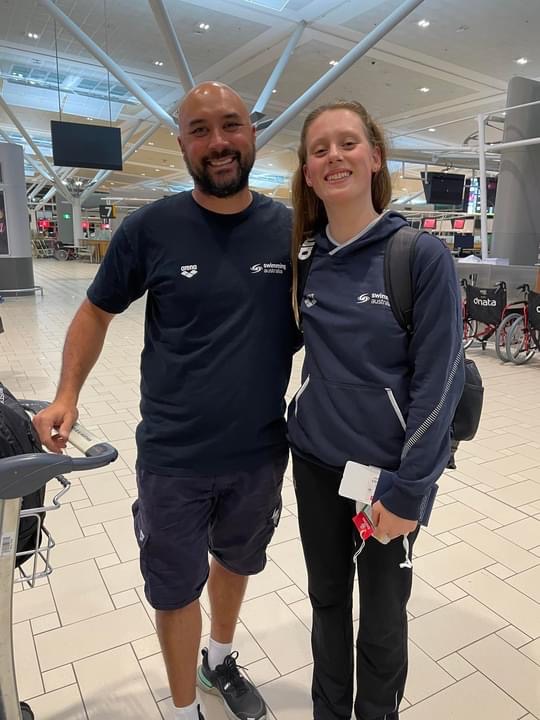 Australian swimmers Rob Thorpe finished 8th and Caleb Dryer placed 23rd in the men's 10km. Finella Gibbs-Beale finished 16th in the Women's 10km, after copping an elbow in the eye on the first lap. Well done to all Aussie swimmers.
A big congratulations to Piper and Harley on their outstanding performance and achievements.