We were excited to see some swimmers from our Belgravia Leisure venues win big in the pool at the 2022 Commonwealth Games.
Tupou Neiufi, Joshua Willmer, and Andrew Jeffcoat have all shown off their skills at Birmingham this year winning medals for New Zealand in three different categories.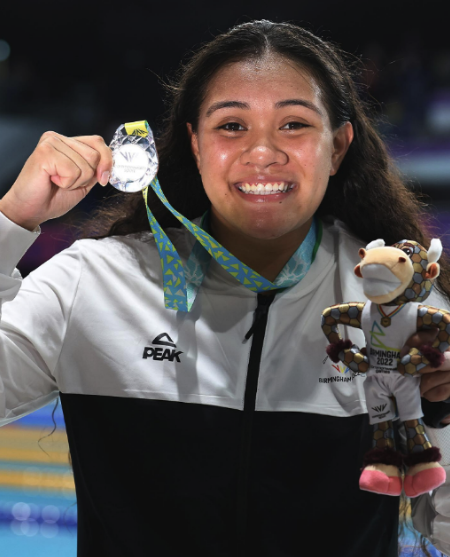 Tupou, who was a guest speaker earlier in the year at the Belgravia Foundation Aotearoa launch party, has long been a star for the New Zealand Paralympic swimming team. Coming off the back of her gold medal win in Tokyo 2020, Tupou was able to snag second place in the Women's S8 100m Backstroke with a time of 1:17.
Tupou trains at Franklin Pool and Leisure, managed by Belgravia Leisure on behalf of Auckland Council, alongside Joshua Willmer, yet another star of the games.
The youngest athlete in the swimming team, this was Joshua's debut performance at the Commonwealth Games. Joshua, at just 17 years old, was able to take out the Gold in the Men's 100m Breaststroke SB8 with a time of 1:14.
Both swimmers are coached by Belgravia Leisure's own Head Coach at Franklin, Sheldon Kemp who is justifiably very proud of their outstanding achievements.
Alongside these victories, Andrew Jeffcoat proved his talent in the pool by winning Gold in the Men's 50m Backstroke final. After placing fourth in the 100m Backstroke final just two days before the event, Andrew redeemed himself in his shorter race, stopping the clock just 0.03 seconds off the Commonwealth record time.
Andrew swims at Mt Albert Aquatic Centre, managed by Belgravia Leisure on behalf of Auckland Council, and trains under Mount Albert Head Coach, Mitch Nairn who had a double win this week welcoming a little girl into the world (still yet to be named-currently called baby number two) just days earlier.
Belgravia Leisure congratulates these incredible athletes, their coaches and the Pukekohe Swimming Club whose banner they swim under. We look forward to seeing them return to our venues after the games have finished.