Ahead of International Women's Day, we are highlighting some of Belgravia Leisure's valued leaders.
We spoke with Rachel Huggett who has been with Hepburn Bathhouse & Spa for a short while but says that she loves her role. "I feel it's truly a privilege to work with a beautiful array of staff in one of Victoria's most iconic spa destinations."
When asked what International Women's Day means to her, Rachel says, "It signifies a time of acknowledging the unique and wonderful talents that women bring to all areas of life. From strong leadership, gentle nurturing, creativity, and the ability to be fantastic forward thinkers.
"It's also a time of acknowledging the rights of women to be treated as equals to our wonderful male counterparts and not less than. The time of violence, neglect, abuse across all dimensions whether spiritual, mental or physical will not be tolerated. It is a time for women to stand proud of who they are and what they can achieve."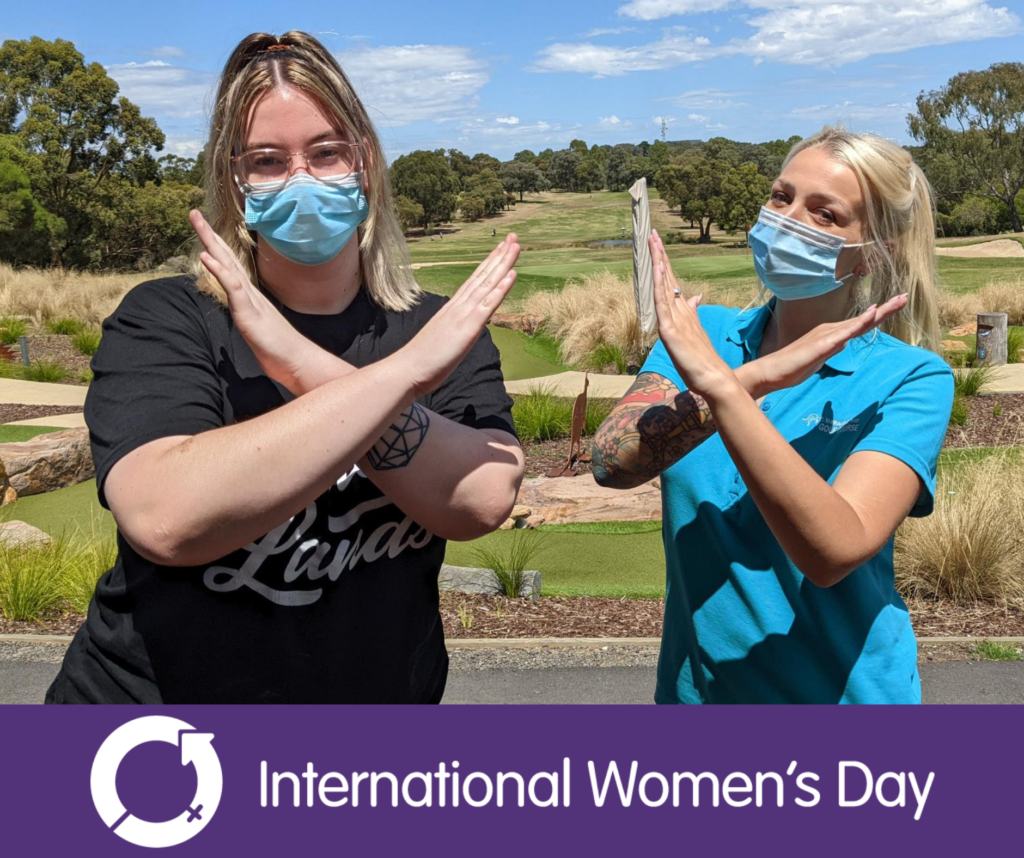 Belgravia Leisure is supporting International Women's Day held on March 8th 2022 and this year the campaign theme is #BreakTheBias. Together we can forge a more inclusive world #IWD2022
For more information on International Women's Day, visit their website here.
What are some of your highlights working with Belgravia Leisure?
"Every shift I am blessed to work with amazing staff who pull together as a team to deliver exceptional customer service, this in of itself is a highlight. As a result of this dedication, I not only get to witness guests enjoying their experience with us but also I get to share their journey in why they have come to such a unique location being the Hepburn Springs Bathhouse.
"Wedding anniversaries, honeymoons, birthday celebrations are some of the reasons why people visit us and are among some of the magical moments of my day."
How have you been impacted by COVID-19 & what have you learnt?
"Due to being a new team member and coming on board once restrictions had been lifted, for me the impact has been low. However, the existing team members have pulled together during the Covid-19 challenges, offering support to one another – the sense of comradery is strong. Team members are continually looking at how best to move forward from the pandemic and I have learnt a great deal from their resilient mindset."
What is your favourite thing about your career?
"It is 100% seeing our guests smile, relax and thoroughly enjoy themselves at our spa. Having a laugh with guests is one of the rewarding aspects of my job and I am truly lucky to say it is a daily occurrence."
Where do you see yourself in the next 3-5 years?
"I would like to venture into the healing modalities. Massage is a great place to start and I am in the perfect place with brilliant therapists to learn the ancient art of healing from."
What are 3 things you're most passionate about in life and why?
Being apart of an environment that is focused in bringing joy to peoples lives. Happiness, joy and kindness is what I have to offer and it changes peoples lives, even if only in the most simplest of ways.
Meditating. A calm space is a beautiful space to be in.
Beautiful environments. They lift the heart, calm the mind and remind me that in a challenging world that there is still beauty to be had and enjoyed.
Visit the Hepburn Bathhouse and Spa website here.