Ahead of International Women's Day, we are highlighting some of Belgravia Leisure's valued leaders. We spoke with Belgravia Leisure's Business Sytems Manager (for venue based systems), Lexie Fall, who has been with us for two and a half years.
Lexie says, "International Women's Day for me, is a day to celebrate the progress we have made toward a more equal society and in many parts of the world. It means acknowledging the bravery and persistence of the strong women who got us to this point and appreciating the people in my life who never made me feel like I had to behave in a certain way because I am a woman.
"It's so important that we use International Women's Day to draw attention not only to Australia's continuing gender disparities (pay, superannuation and senior management being the obvious ones) but to the millions of women around the world who do not enjoy the relative equality that we do."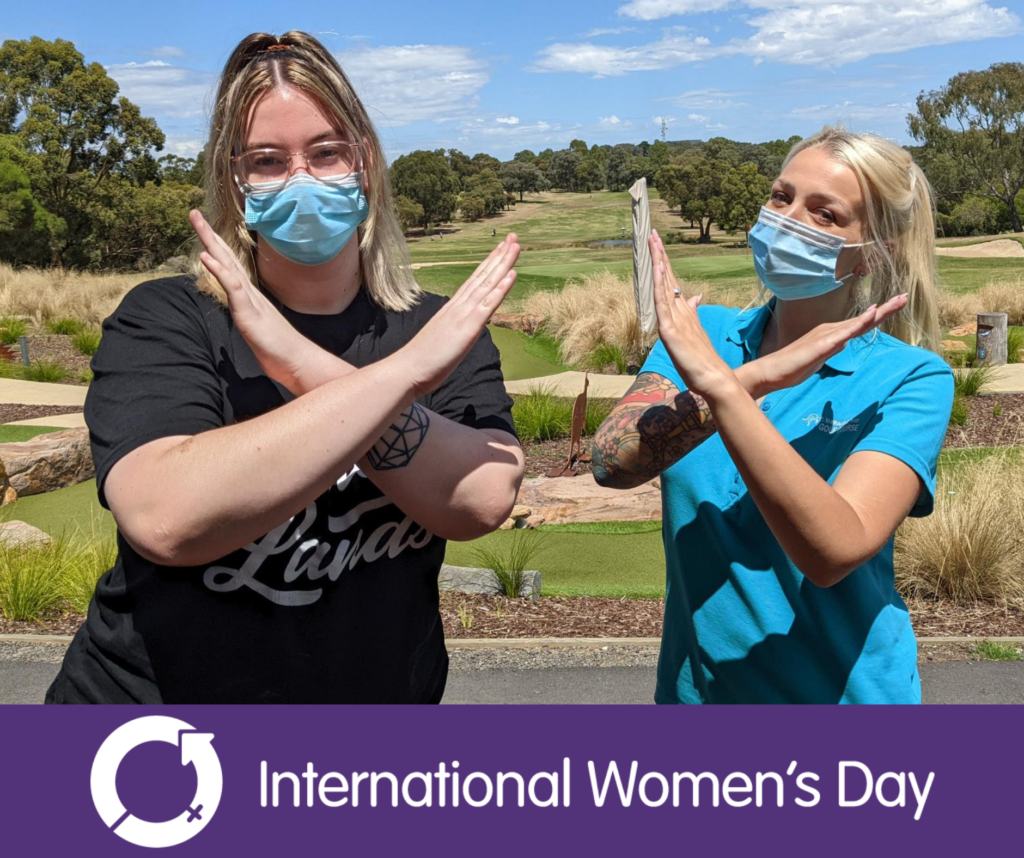 Belgravia Leisure is supporting International Women's Day held on March 8th 2022. This year the campaign theme is #BreakTheBias. For more information on International Women's Day, visit their website here.
What are some of your highlights working with Belgravia Leisure?
"Every time we go live with Active World (our Management Software) at a new site it's a highlight! Each time a major new piece development is released it's exciting. How great is it that customers can use an app to buy their own membership, book a class, suspend their memberships and book their own make-up lessons?
"Working within the Business Sytems team is never boring. With the success of Belgravia's Business Development team, there's always a new type of business that requires a new system."
How have you been impacted by COVID-19 and what have you learnt?
"While the Business Systems team weren't as directly impacted by Covid as much as site-based teams – there were stand-downs and the endless cycles of suspending and un-suspending members with Debit Success, which certainly provided us with challenges.
"On the bright side, while our team is fairly small, we do have team members in WA, NSW and QLD. One surprising benefit of everyone working from home and communicating constantly on Microsoft Teams is that our interstate team members actually feel more connected to the team than when half the team were working out of the Bayswater office."
What is your favourite thing about your career?
"The best thing about my career is how varied it has been – even though the bulk of it has been within the recreation industry. I think I've worked in pretty much every frontline role there is. Including different coordinator roles, centre management, quality assurance, intranet design and management, assisting corporate services move from paper-based systems to online systems and rolling out new systems to centres.
"Now, for the first time in my career, I'm getting to have input into the development of a new Leisure Management System. Active World has come a long way over the past two years and while there's still plenty to come it's pretty cool to give customers the ability to buy and suspend their own memberships, book and change their own GOswim classes and update their billing details in an easy to use app."
Where do you see yourself in the next 3-5 years?
"All industries are moving more and more to online systems so I feel like there will be more than enough to keep me interested in this space for another 3 – 5 years. While my work is essentially computer based these days I still have a strong belief in community recreation facilities providing people with accessible and affordable opportunities to be active so the leisure and recreation industry remains a good fit for me."
What are 3 things you're most passionate about in life and why?
"The things I love doing the most revolve around being active outdoors. Like skiing, beaching and camping with friends and family. Life's pretty busy with kids, work and ageing parents so I find getting out of town, into nature and away from all the jobs to do around the house keeps me sane."