We are proud to announce that Lawnton Aquatic Centre, managed by Belgravia Leisure on behalf of Moreton Bay Regional Council, is a finalist in the EPIC Assist Award for Accessibility & Inclusiveness Excellence in the 2022 Moreton Bay Business and Innovation Awards.
The Moreton Bay Business & Innovation Awards are the region's leading and premier awards program. The awards acknowledge the contribution of businesses and individuals to Moreton Bay's economy and the region's profile as a vibrant centre of innovation and enterprise, providing a pathway to national and international award programs.
Lawnton Aquatic Centre swim school has offered innovative work in the field of access and inclusion through its Individualised Program (IP) that has been able to maximise the development of swimming and water-safety skills for no less than 45 people with a disability over the past two years alone. 
During those two years, the team has been able to adopt measures to support people with a disability through measures including: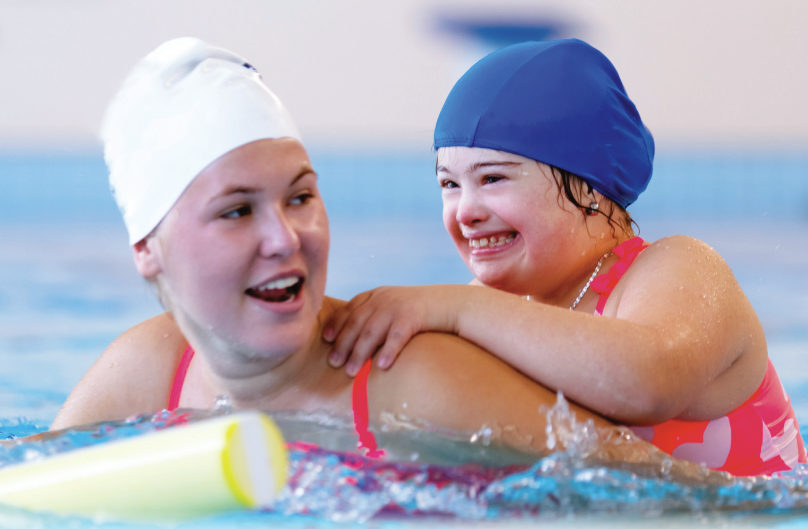 Appointing an Access and Inclusion Coordinator. 
Implementing fun and creative approaches to teaching children with a disability.
Hosting amazing events specifically for children with a disability, like race days. 
Employing a teacher who is fluent in Auslan. 
Requiring all staff members to complete the YouMeUs Training to help guide them in their approach towards showing empathy, understanding, and finding suitable solutions to any problems our members might face.
Zubran Nabi, Queensland's Area Manager for Moreton Bay's venues said, "The team at Lawnton Aquatic Centre have always gone above and beyond to ensure no one misses out on leisure, recreation, aquatics and swimming lessons. Lawnton Aquatic Centre takes pride in servicing the community and currently has over half a dozen swim teachers that have completed additional training to support access and inclusion for all.
"We would like to thank the team at Moreton Bay Business and Innovation Awards for recognising the venue's service to the local community," Mr Nabi concluded.
Winners will be announced at the Gala Awards on Friday 21 October 2022.