The Daylesford Chillout Festival is the biggest LGBTQI+ regional festival in Australia, and it's no surprise that the town of Daylesford is known as a hub for the LGBTQI+ community.
During the festival, the town comes alive with various events and experiences that celebrate and embrace diversity. One of the standout events during the festival is Splish Splash at Hepburn Bathhouse & Spa, hosted by the iconic Frock Hudson and special guest Polly Filla.
The event promises an up-close encounter with fabulous burlesque from the talented Harley Dunnoley, a glass of bubbles on arrival, and a wellness experience that only Hepburn Bathhouse & Spa can deliver.
The Splish Splash event provides festival-goers with the perfect opportunity to take a break from the hustle and bustle of the festival and indulge in an evening of relaxation and pampering. The glass of bubbles on arrival sets the tone for a night of luxury and fun. As the event unfolds, the talented Harley Dunnoley takes the stage to provide an unforgettable burlesque performance that will leave the audience wanting more.
The combination of Harley's mesmerizing performance and the luxurious bathing experience provided by Hepburn Bathhouse & Spa makes for a truly unforgettable day.
If you're planning on attending the Daylesford Chillout Festival, Splish Splash is an event not to be missed. Book early to secure your spot and experience a night of fun, relaxation, and celebration of diversity.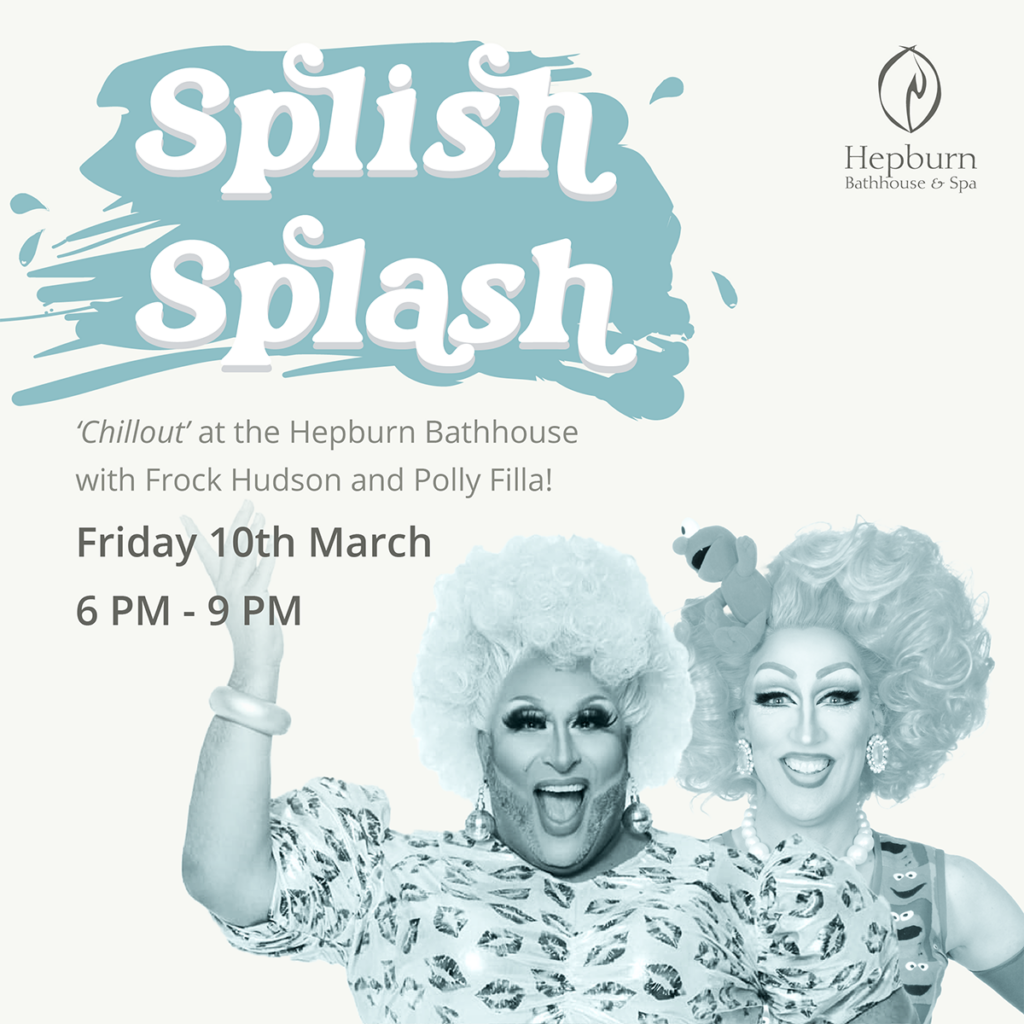 Splish Splash Event Details
Location: Hepburn Bathhouse & Spa
Date: Friday, March 10
Time: 6pm – 9pm