We have a Lunch & Learning Opportunity for our Belgravia Leisure team members to join a Month of Mindfulness this September.
We're passionate about mental health and wellbeing and believe every leader should be too. Without our mental health, we can't engage in life fully or do our best at work.
We recognise that it's just that much more difficult to manage life's stresses at the moment and so we want to support our teams in any way we can.
We're delighted to bring you a free series of live virtual sessions on mindfulness with Chelsea Pottenger, an international wellbeing speaker, ambassador for mental health, and an established authority on mindfulness and productivity.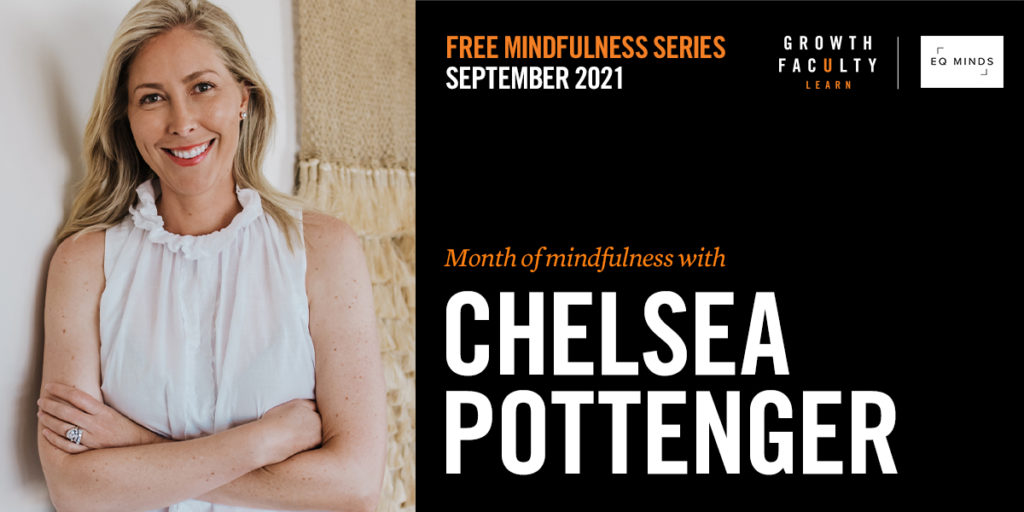 In three, 20-minute sessions, Chelsea will help you set up your day for success, and show you how to meditate to recharge, how to finish your workday effectively and importantly, how to get a good night's rest.
With these lunchtime sessions and Chelsea's practical tips, you and your team members can take control of your mental wellbeing and be more efficient, resilient and happy.
We all have the ability to be mindful naturally but the benefits of it are more readily available when we practice on a daily basis.
Session Times
Session 1: Tuesday, 7 September 2021, 12:00-12:20 AEST

Mindfulness, deep breathing, transitions, stress reduction
Session 2: Tuesday, 14 September 2021, 12:00-12:20 AEST

Benefits of meditation, how to meditate, guided meditation
Session 3: Tuesday, 21 September 2021, 12:00-12:20 AEST

Sleep benefits, harmful effects of inadequate sleep, night time routine
We hope to see you there!