Previously kept under wraps for private use by its owner, this luxurious, newly refurbished penthouse hidden away in Hepburn Springs is now available to enjoy – and you are guaranteed to be thrilled that the secret is out.
The Mineral Springs Penthouse at Hepburn Bathhouse and Spa in Daylesford, Victoria, is a piece of luxury that shines bright in the crown of the villas available at the property, all of which are designed with comfort and relaxation in mind to guarantee your well-deserved break is nothing short of deluxe.
In addition to two bedrooms with king and twin bedding as well as two modern bathrooms, the Mineral Springs Penthouse takes luxury to the next level, boasting a private steam room, a lavish marble spa bath and a fully equipped chef's kitchen. You'll be able to cook up a storm by the open fire with wine in hand, delicately poured from the room's own lush bar area where guests can take their pick from the bar menu of local drops well worth sampling.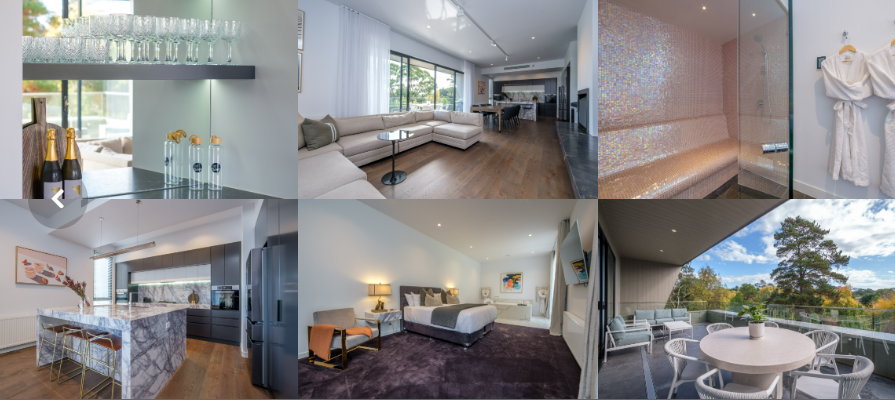 With exquisite comfort at every turn and impeccably designed interiors, the penthouse also features breathtaking views from a large outdoor, leafy balcony with a BBQ, setting the stage for an extraordinary getaway.
With an iPad featuring a guide to Hepburn Springs, a music and wellness concierge, three smart TVs, yoga mats for guests and an eight-seat dining table for the most extravagant dinner party imaginable, a stay in the Mineral Springs Penthouse is a chance to elevate your retreat to new heights in the captivating Hepburn region.
Hepburn Springs is the perfect location to connect with yourself, loved ones and nature, so be sure to top off your experience with mineral bathing at Hepburn Bathhouse & Spa or a spa treatment during your stay.

From $1,398 (2 nights) and a special offer for extended stays (when you book three nights or more, a 10% price reduction will be automatically applied at checkout), this experience is not to be missed.
Learn more or book here.