In our ongoing commitment to promoting wellbeing and community engagement, the Thomastown Recreation & Aquatic Centre (TRAC) team did just that during the 2023 Women's Health Week. The week was filled with health and nutrition initiatives and inspiration and some fantastic milestones for the local community were achieved.
The team hosted a whopping 46 free group fitness classes, with more than 620 enthusiastic participants joining in, each one eager to kickstart their journey towards better health and overall wellbeing.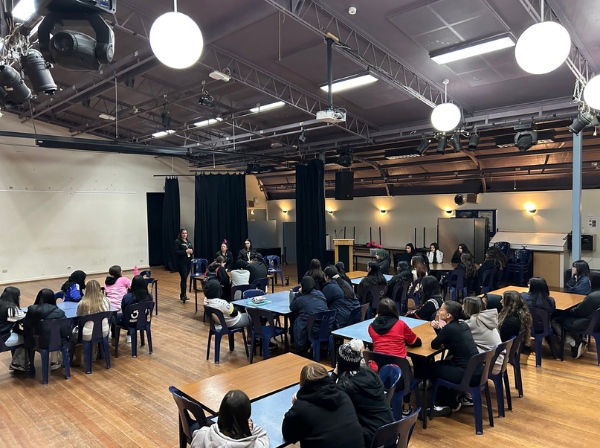 A comprehensive online Nutrition Seminar was also hosted, providing participants with helpful information on nutrition and healthy eating habits. The knowledge gained during this event not only benefited our participants but could also be shared with partner organisations, sparking a ripple effect of health awareness and positive change throughout the wider community.
Jarrad Carey, the Venue Manager at TRAC, said, "In our ongoing commitment to promoting wellbeing and community engagement, our Women's Health Week activities were designed to uplift and support the young girls and women in Thomastown and surrounding areas. I'm very proud of the TRAC team for going all out during Women's Health Week."
TRAC has also forged a meaningful partnership with Lalor Secondary College, where they tailored an exclusive program for Year 10 female students.
The program included invigorating activities like Pilates and Zumba, an enlightening Nutrition Workshop targeted towards teenagers, a Female Leaders in Leisure Panel and the cherry on top was a free 60-day membership to TRAC!
The team at TRAC are looking ahead to This Girl Can Week in October to further empower women and girls, as well as break down barriers to participation in physical activities. Well done team!
Stay up to date with TRAC's activities and programs via their website.