Summer usually heralds sand, sunshine and smiles but late 2019 brought with it dry, arid conditions and sparks that grew into the most catastrophic bushfires Australia has ever experienced. During this unprecedented national crisis, communities across the country have banded together to tirelessly fight the fires, support one another and rescue our precious wildlife.
In times such as these the Belgravia spirit shines brightly, with Belgravia Leisure centres working closely with emergency services in affected communities including setting up facilities as crisis centres to provide temporary clean, safe housing for those who have tragically lost their homes.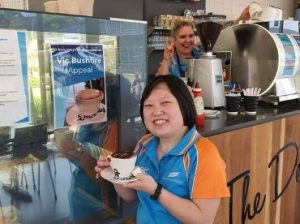 In communities that were fortunate to escape the fire's wrath, we saw an outpouring of community spirit. Centres such as Aquarena Aquatic and Leisure Centre worked with coffee vendors to raise funds, donating $1 from every hot drink sold at the café towards the Victorian Bushfire Appeal.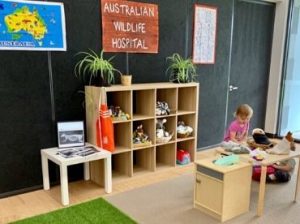 Other centres put on sausage sizzles, fundraising barbeques and raffles to fundraise. In such difficult times, it's often hard to find a silver lining. Somerville Recreation Centre were able to do just that by setting up a 'bush hospital' with stuffed animal versions of the local wildlife where children could learn how to care for local Australian animals that have been displaced by the tragic bushfires.
Centres such as Knox Leisureworks decided to turn one of their regular spin classes into a four-hour Spin marathon with 15 spin bikes participating in the marathon. Along with this marathon, Knox Leisureworks also ran a dedicated two-hour group fitness class to raise funds. Altogether the centre raised a total of $1,400 towards the bushfire crisis!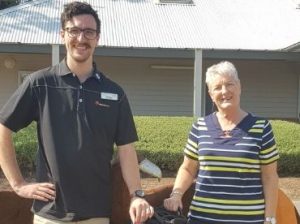 Yarrambat Park Golf Course, with its close connection with local wildlife, were devastated to hear of the enormous toll that the bushfires have taken on the local flora and fauna. Knowing that they had to help in some way, the facility engaged its local member base in a silent auction and prize raffle with numerous prizes drawn at the end including donated golf lessons from Head Professional Brock Gillard and Assistant Professional Aaron Attwell. Other prizes included Goanna Golf passes and items from the Pro Shop. At the end of the fundraising event, which had over 120 attendees, a total of over $2000 was raised for animal rescue group 'Wires'.
With another month of summer to go, we will continue to support our communities in any way that we can, and we ask that the members of our Belgravia family keep yourselves and your families safe.