At Belgravia Leisure, we recognise the important contribution our senior workforce add to our organisation and the communities we serve. 
We are chatting with some of our senior lifeguards across northern NSW for Senior's Week.
Our senior workforce offers a positive dynamic to our teams and Northern NSW Area Manager Nicole Dunn, says, "our senior staff have really helped mentor and support the younger staff working at our venues. They play an essential role in our team, organisation and communities we serve."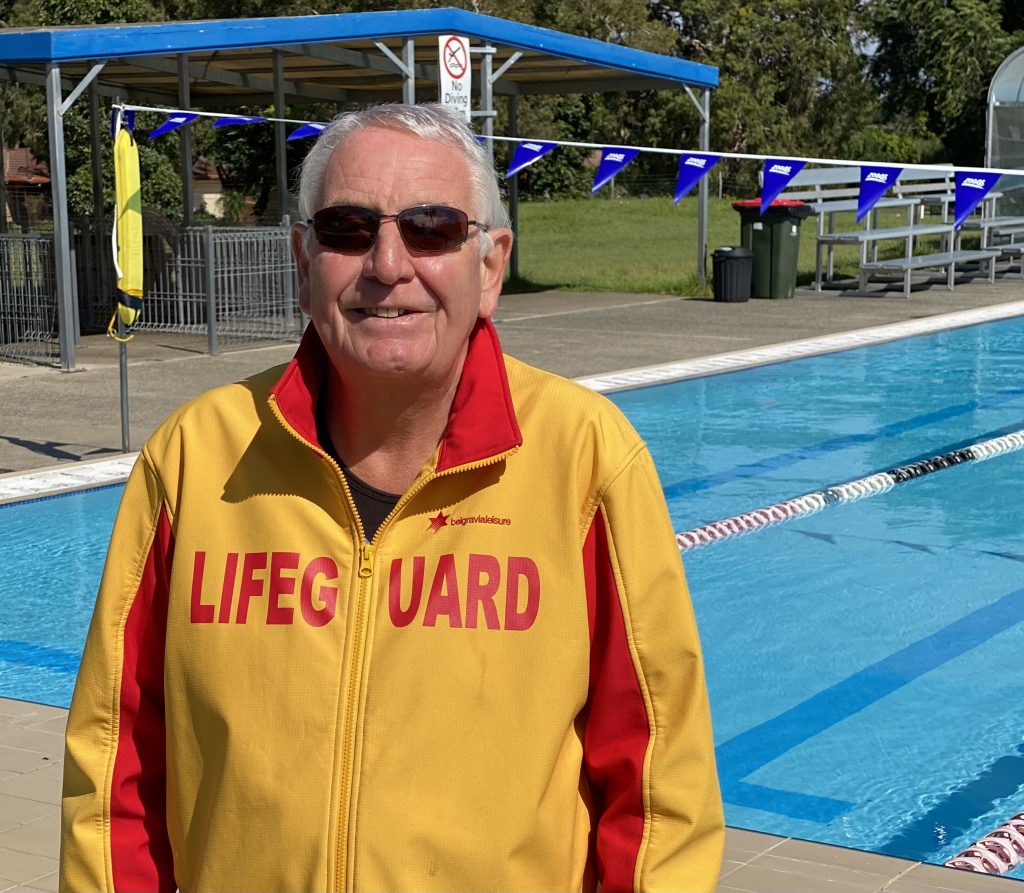 Meet Ian!
What life experience have you had and what has led you to work at Tomaree?
I was in facility maintenance for 30+ years all around Australia and the world.
I was always in positions where I would be engaging with people and helping them out so I have always loved doing that. I wanted a sea change so I moved to Port Stephens.
I previously worked with foreign affairs, within different embassies, and around various war zones. Working at Tomaree gives me a sense of enjoyment as I am able to help people and engage with them. My passion has always been swimming and keeping physically active. I don't want TV. 
What can the junior lifeguards learn from you?
I believe that I always look at every situation differently and try to think outside of the box in regards to problem-solving. I believe it is so important to listen attentively to patrons and to take on their feedback, and then implement that feedback in a safe way at our venue.
How do you maintain a healthy work-life balance?
I believe in having a strong routine. I swim every day and I use the gym for an hour everyday also. I am a very active person and love walking the dogs. I also enjoy having a cold beer with friends and playing some lawn bowls. 
What's next for you at Belgravia Leisure?
I would love to complete my Pool Operations course to better understand the operations of the plant room, and I would also like to do my supervisors course.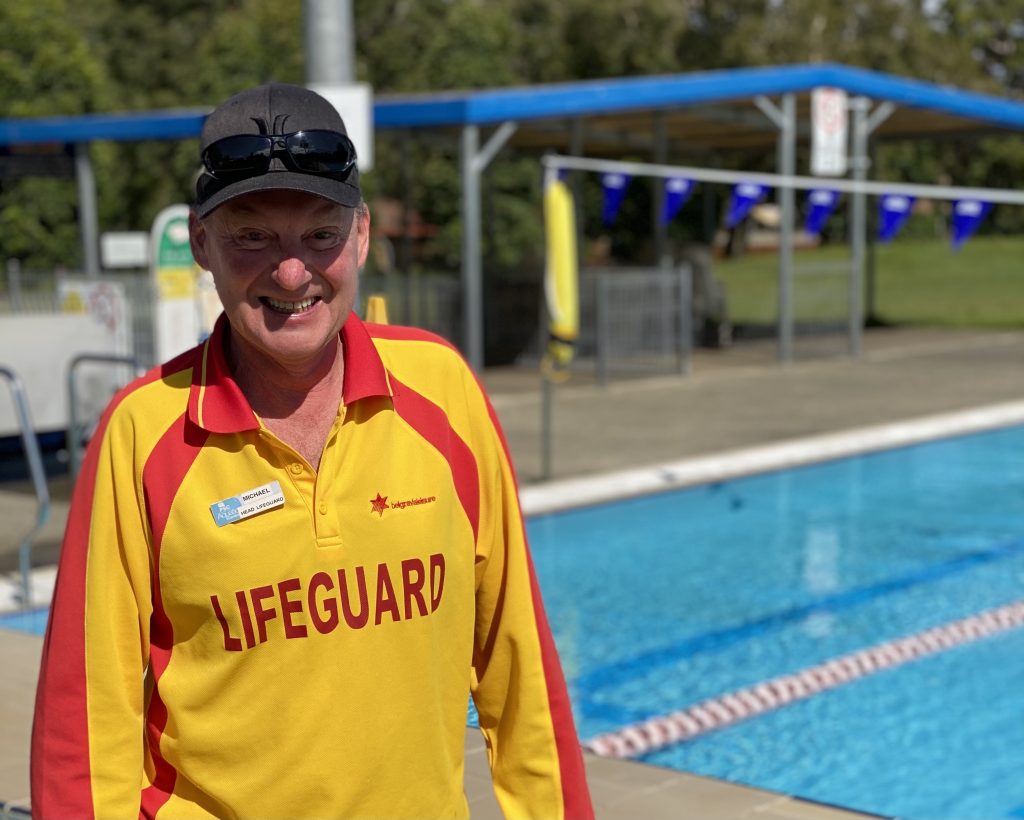 Meet Michael!
What life experience have you had and what has led you to work at Tomaree?
I completed my degree in economics law then was in a high-profile professional position for 10+ years.
After this, I decided it was time to give back to my parents and help them out as they had health problems at this time. I have volunteered for the Surf Lifesaving club for many years in a lifeguarding capacity and while I was up in Port Stephens looking after my parents, my brother mentioned to the manager at Tomaree about my previous experience and that I would make a good lifeguard at the facility.
I've now been a casual lifeguard at Tomaree since 2013. After Belgravia won the tender for the venue, I completed my Pool Operations certificate and became the head lifeguard at Tomaree. I love having a sense of responsibility and satisfaction from serving our members and guests with a nice clean environment and pool for them to enjoy. 
What can our junior lifeguards learn from you?
I believe I've taught them how to have a strong work ethic and to do the best possible job they can whilst working.
If the job isn't complete, then you stay until it is. I also teach them to look out for their fellow colleagues, as this makes for a nice and pleasant work environment. 
How do you maintain a healthy work-life balance?
I really enjoy what I do so it doesn't seem like a job to me. I ensure I swim every day at the beach, and ensure I give back to the Surf Lifesaving club in a volunteer capacity. I also enjoy watching football and cricket with my two sons. 
What's next for you at Belgravia Leisure?
I believe everyone should want to continuously improve their skills and knowledge, so I am always aiming for this.
I will also be running more training sessions for the junior lifeguards to further their skills and development to ensure they become really knowledgeable lifeguards in the industry.
Belgravia Leisure values employees of all ages. To find out more about careers at Belgravia Leisure, click here.
Learn more about Our People here.