Lifesaving Victoria held their annual lifeguard challenge at the Melbourne Sports Centres here in Melbourne. Aquarena Aquatic and Leisure Centre, Knox Leisureworks, Kilsyth Centenary Pool, Yarra Recreation Centre and Monbulk Aquatic Centre participated in the LSV challenges. Teams competed in several water safety events, including scenario, theory and relay events, emphasising the importance of water safety leading into the warmer months.
Operations Manager at Aquarena Aquatic and Leisure Centre, Bob Savic explained how "the challenge competencies are scenario-based and relate to a variety of recusing skills. Below are some of those that featured in this event which varies from year to year."
Water rescues – drowning, near-drowning and water recovery
Spinal rescues – shallow water, deep water
First aid scenarios and responses
CPR scenarios
Use of defibrillator and oxygen equipment
Swim relays – where agility and speed is tested against other competitors
Tow rescues from the pool
Pool and plant scenarios
Written-test
On each of the above components, teams are tested and scored both individually and as a team. Scoring is heavily based on teamwork, collaboration, response times, and thinking outside of the box.
The Aquarena team finished 5th overall in their first-ever lifeguard competition. Bob explained "our team had never competed before and yet they did really well against some rather seasoned teams. Stats wise our team was one of only two teams across the board to have scored a 100% perfect score on the following competencies".
Theory test – 100 %
Unconscious person scenario – 100 %
The Aquarena team would like to thank Kat Morris who played a major part in organising and coaching the team.
Aquarena Team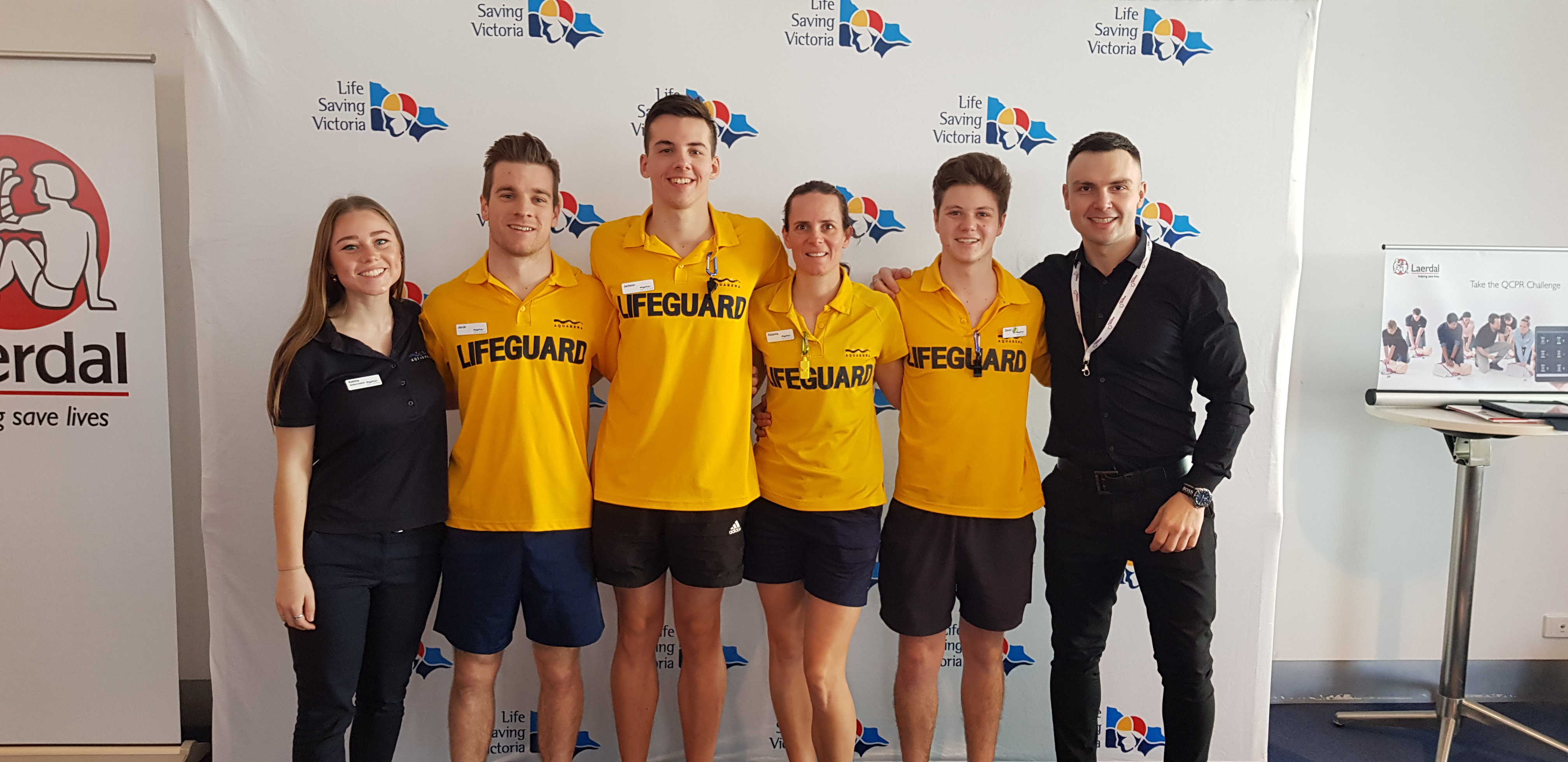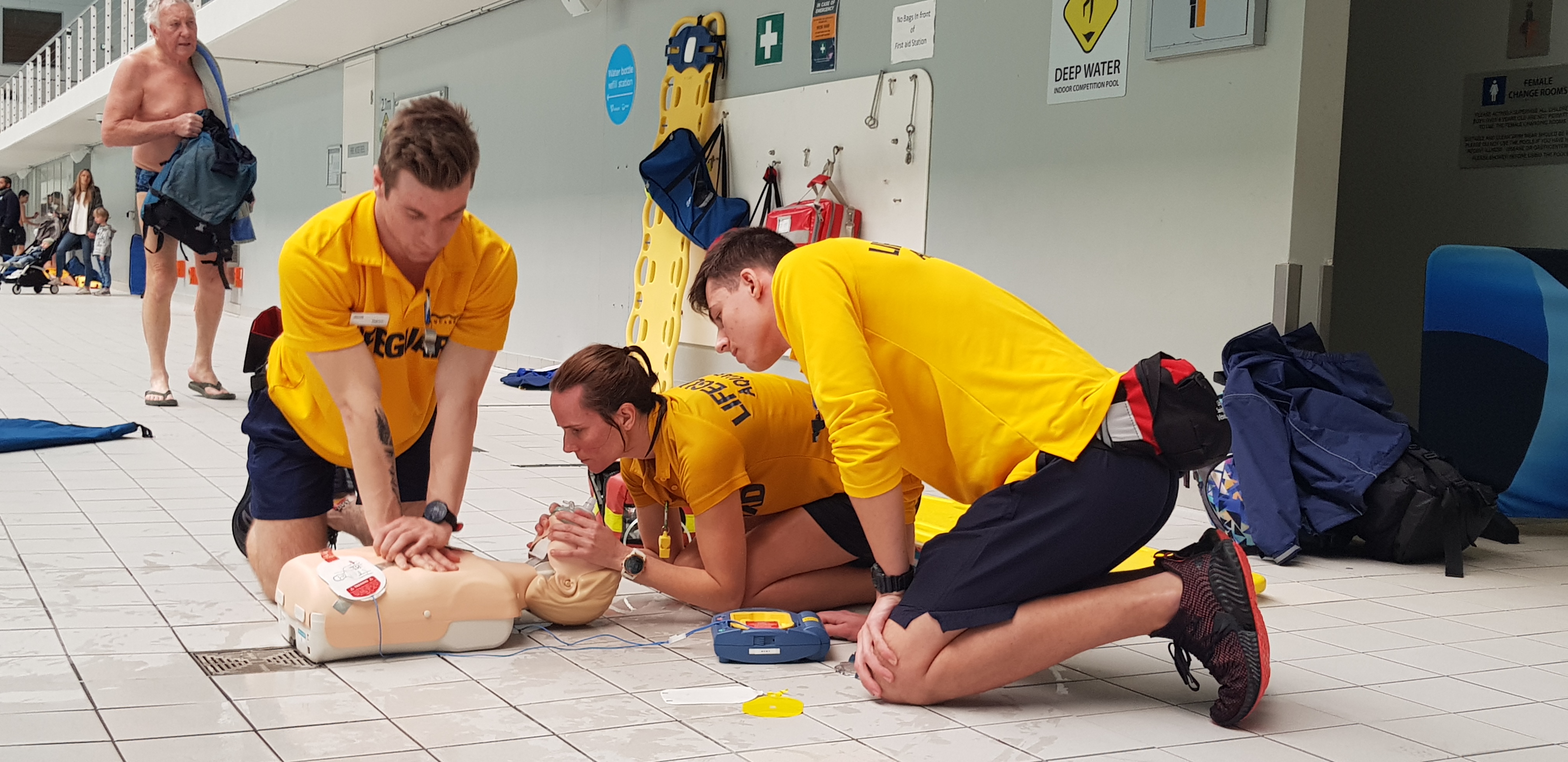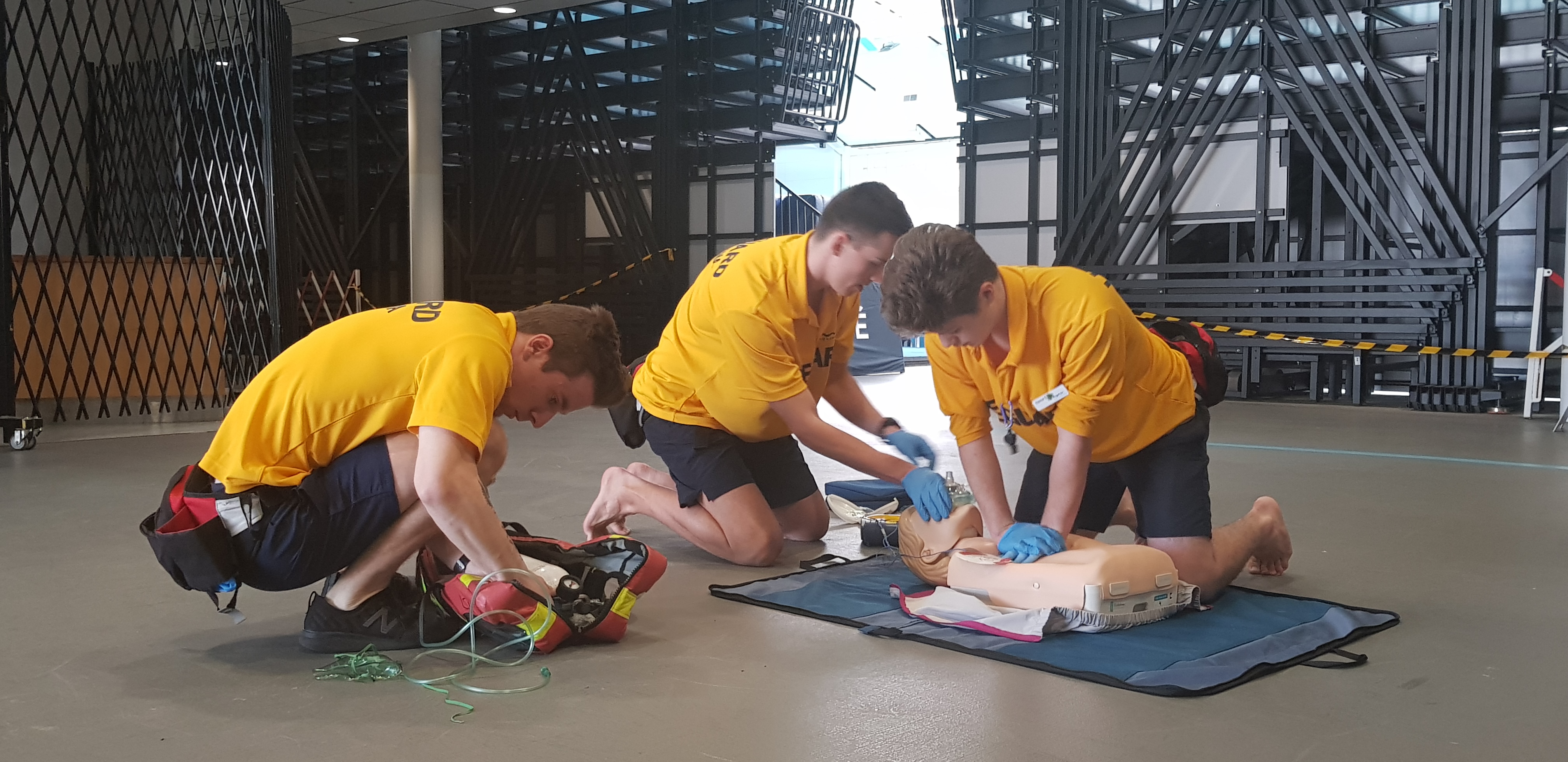 Kilsyth Centenary Pool, Yarra Recreation Centre and Monbulk Aquatic Centre Team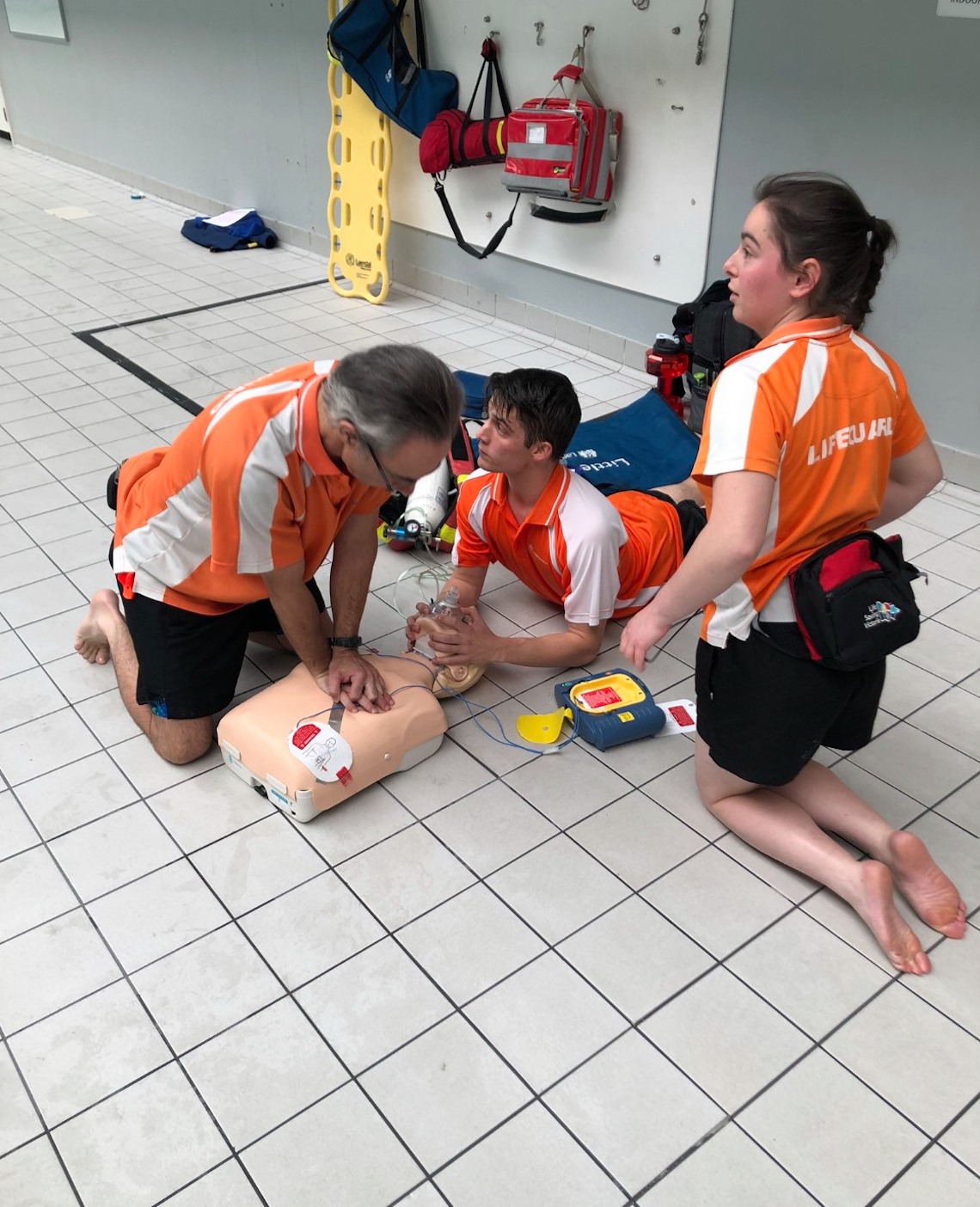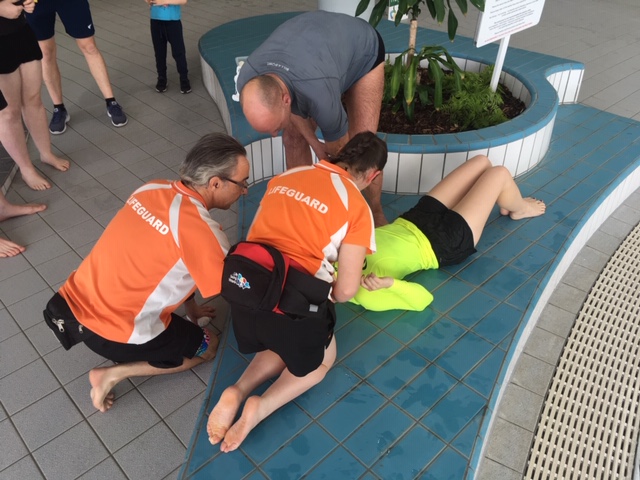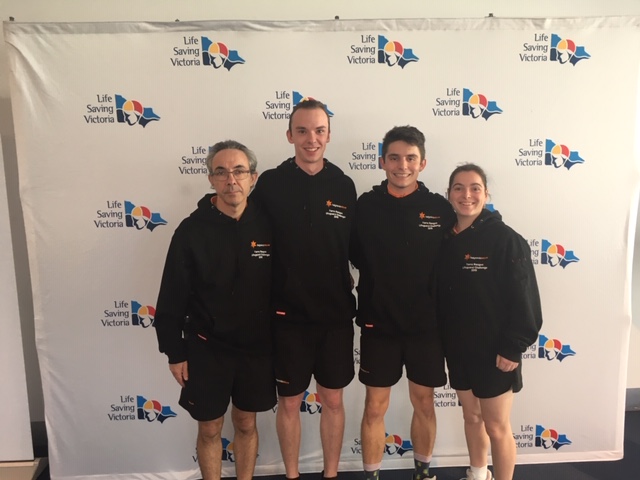 James Rossiterat, the centre manager at Kilsyth Centenary Pool, said "the Yarra Ranges were represented by four lifeguards in the Life Saving Victoria Lifeguard Challenge. The team consisted of Lachlan (KCP), Dave (Yarra) Kaitlyn (Monbulk) and Toby (Monbulk).
They competed against 18 teams from centres across Victoria. They competed against 68 other lifeguards in wet and dry scenarios, relays and a theory examination which were designed to test the teams against a range of emergency situations that they may face at their own facility and put their skills into practice. The team stayed composed, demonstrated great teamwork, technical abilities and effective communication skills."
Knox Leisureworks Team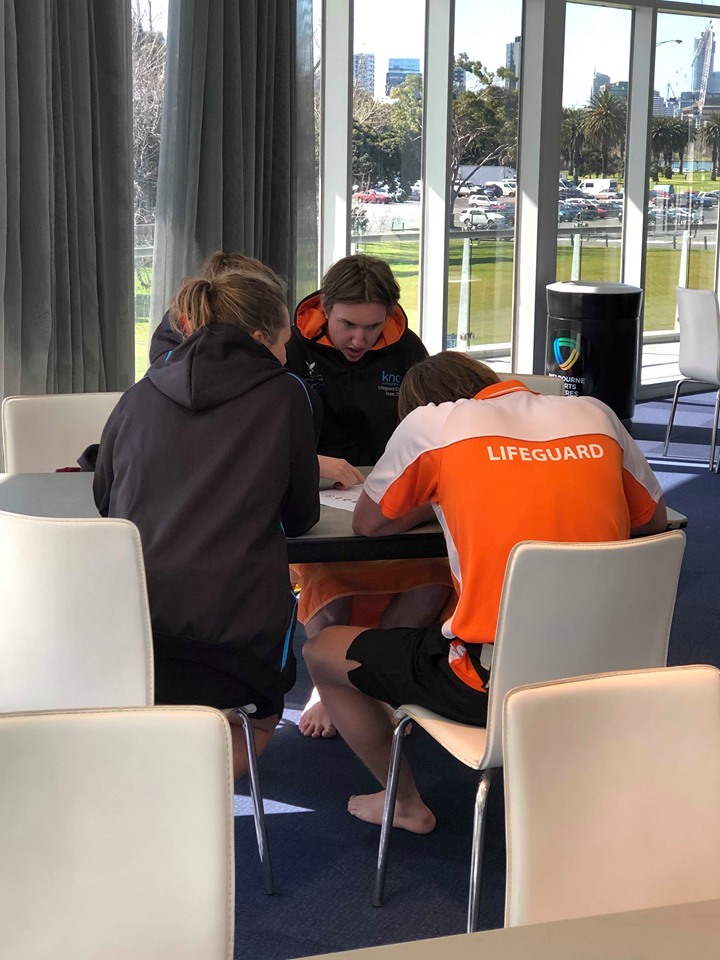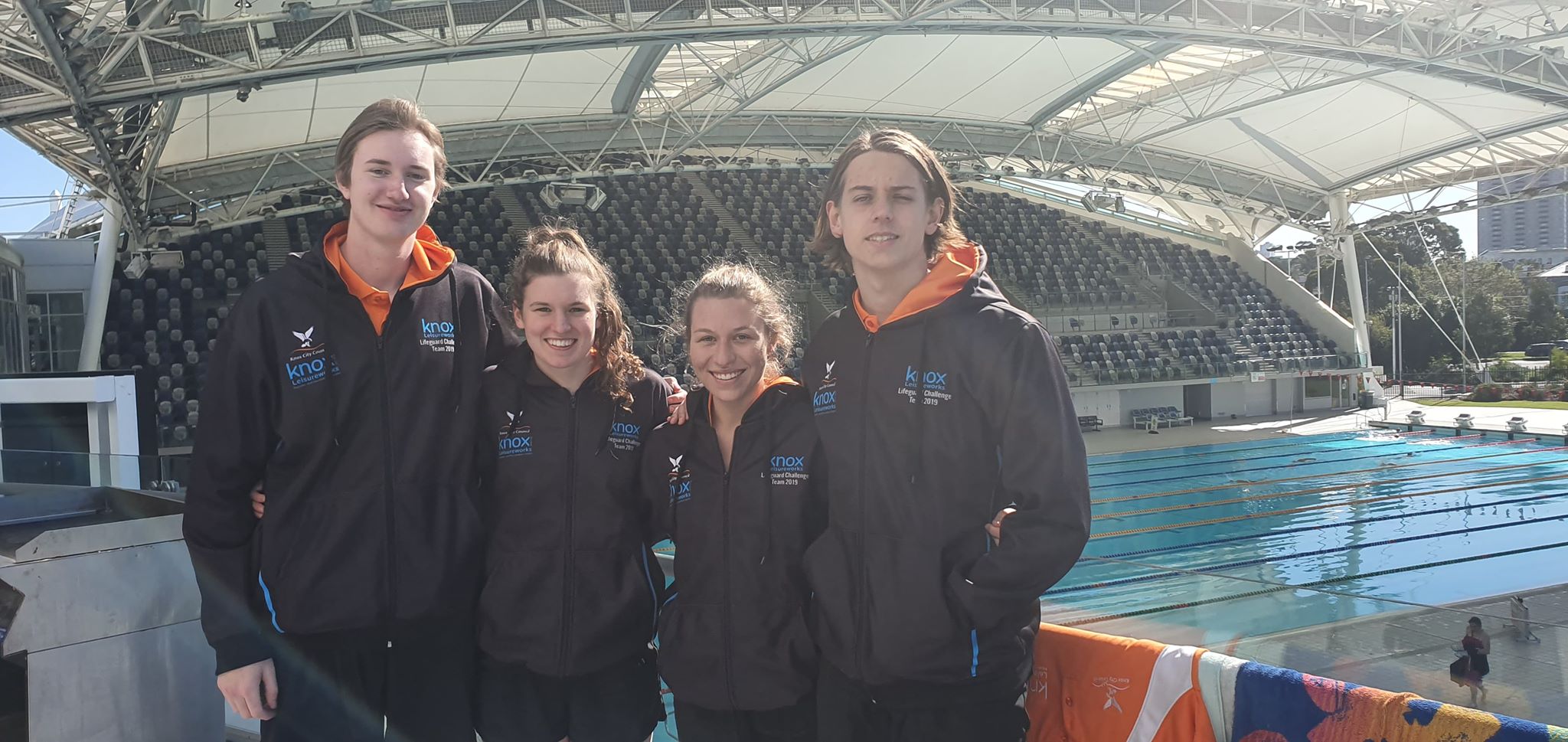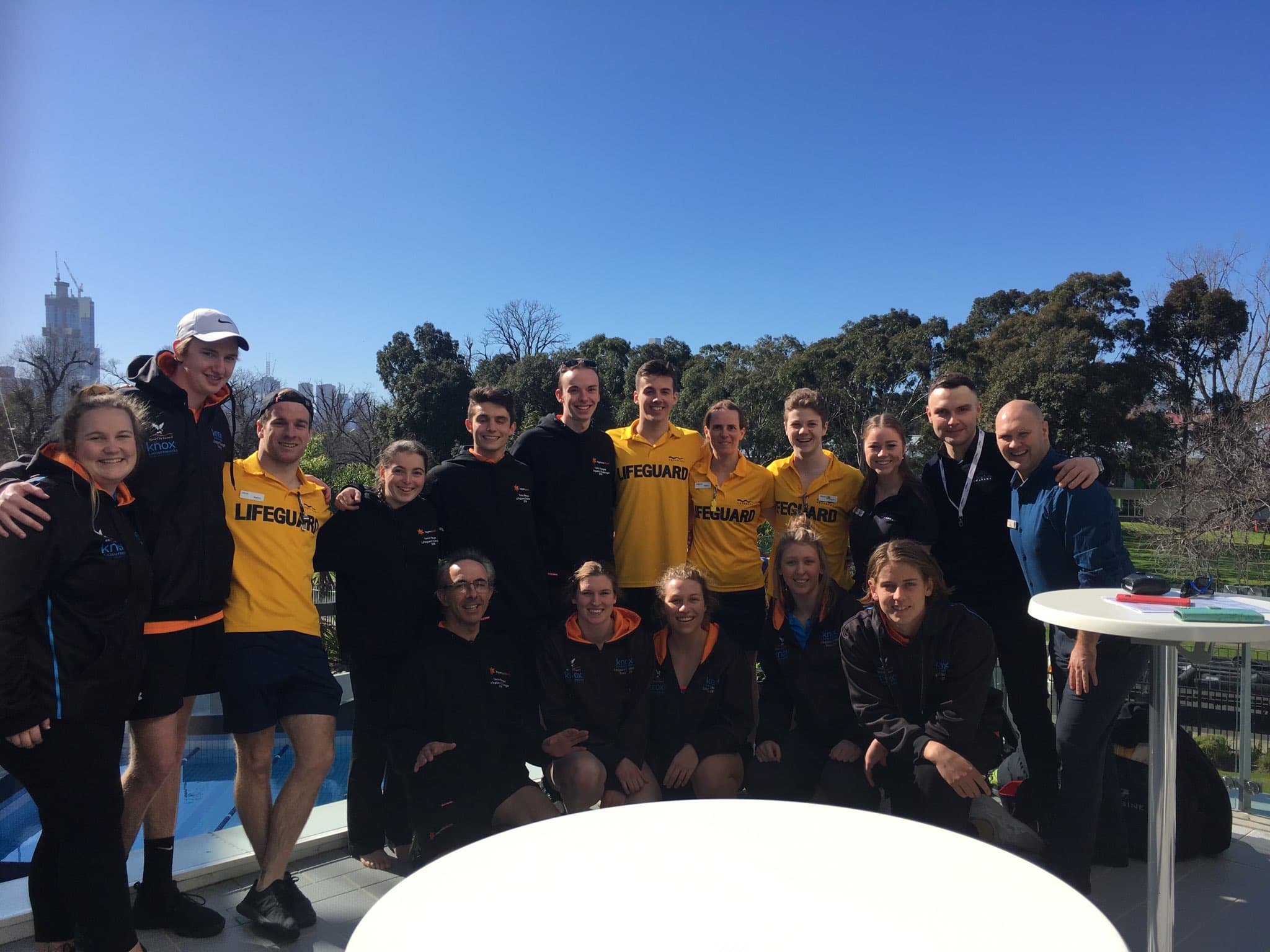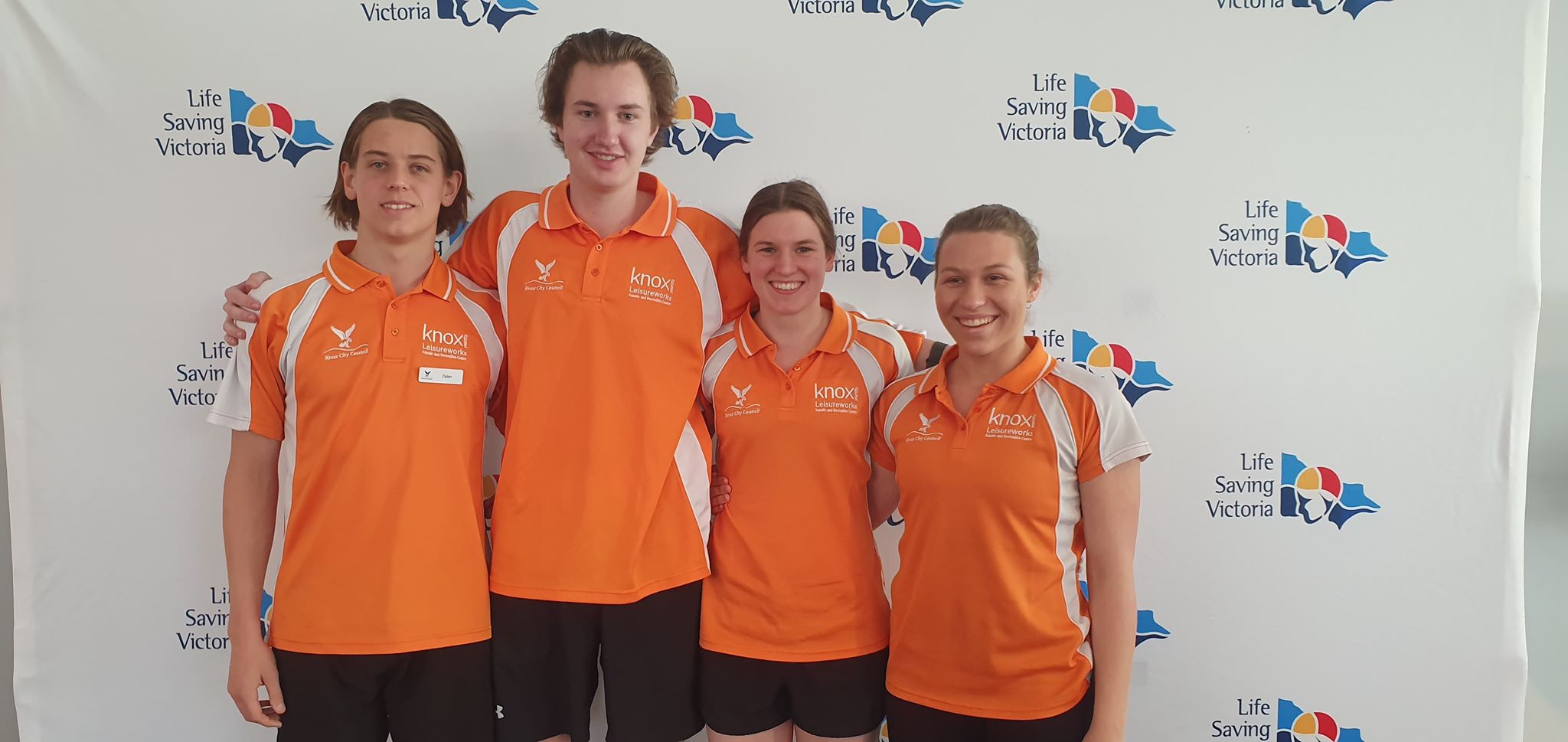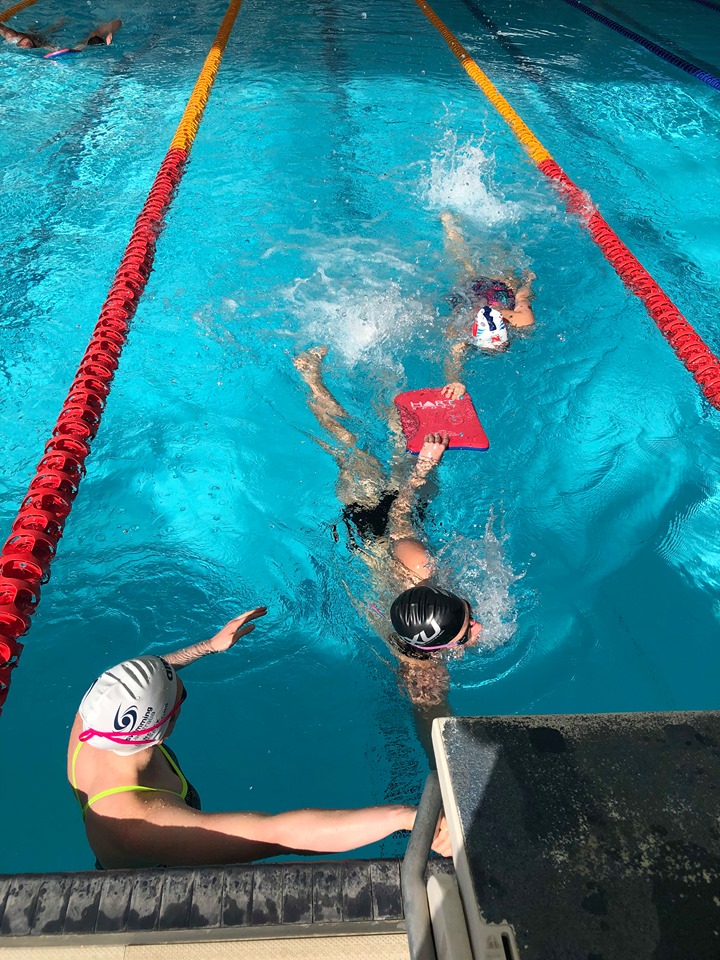 Well done to the teams and everyone involved from Aquarena, Knox Leisureworks, Kilsyth Centenary Pool, Yarra Recreation Centre and Monbulk Aquatic Centre for participating in the LSV Pool Lifeguard Challenge.