The 2022 Parks and Leisure Australia (PLAWA) Awards of Excellence was held on May 26th 2022. This year the prestigious awards night was held at Ambrose Estate, Wembley Golf Course.
We are honoured to announce that Loftus Recreation Centre managed by Belgravia Leisure on behalf of City of Vincent, has been awarded the PLAWA 2022 Community Based Initiative of the Year Award for our Special Olympics Community Fun Day.
This award is designed to recognise the combined effort required to successfully plan, organise and manage effective initiatives, projects, programs, events and/or festivals that promote and enhance leisure time for a number of social, environmental and economic benefits to the community.
Special Olympics Community Fun Day
Belgravia Leisure partnered with Special Olympics to host a Fun Day on February 13th 2022 at Loftus Recreation Centre. Over 70 participants attended the event with new and different ways to help members of the local community with intellectual disabilities play sport, increase personal achievement and pride.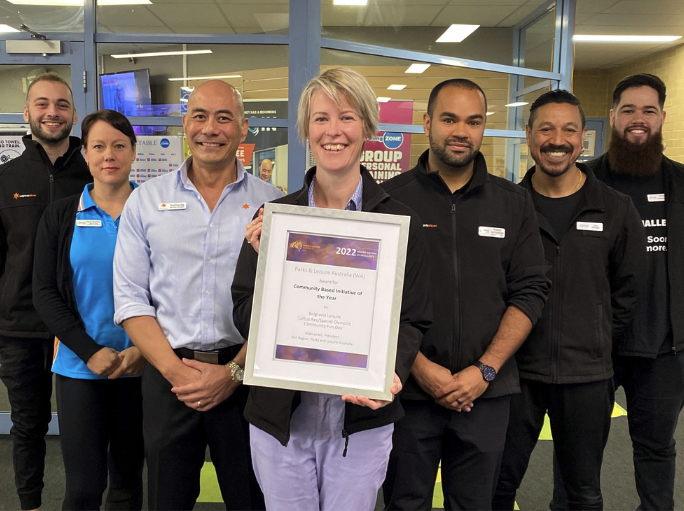 Andrew Ng Belgravia Leisure's WA Area Manager says, "To have people at every level of our business practising inclusion in their daily roles is something to be proud of. This initiative has come as a direct result of Jeff Walkley, Emma Lowe and The Belgravia Foundations' commitment to Belgravia's Access and Inclusion program. From the partnership they secured with Special Olympics Australia, we were able to develop a relationship with Special Olympics WA's Participation Manager Tara Schwarze to establish new programs together here in WA.
"The result, a synergistic partnership in the pursuit of access for all in sport, leisure and fitness. Loftus' Venue Manager Mo Talemaitoga and Community Engagement Coordinator, Tash Gacia are constantly looking at opportunities to remove any barriers to entry at our venue. Winning this award is very proud moment for us all," Andrew said.
See pictures from the Special Olympics Community Fun Day at Loftus below.
The Special Olympics Community Fun Day was linked to several programs that Belgravia Leisure has in order to promote community health and wellbeing.
These programs were identified through Loftus Recreation Centre's community engagement approach through Community Network Forums in consultation with the local community.
The forums, led by Tash Gacia, Loftus' Community Engagement Coordinator, offered co-design and co-action between community groups such as Special Olympics, the City of Vincent and Loftus Recreation Centre.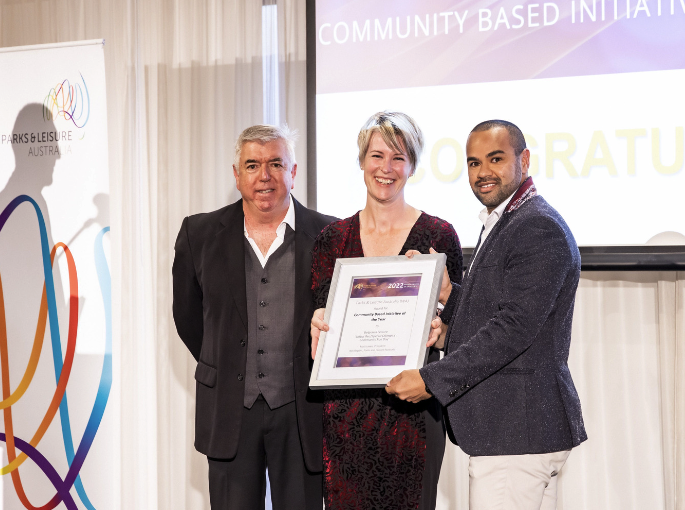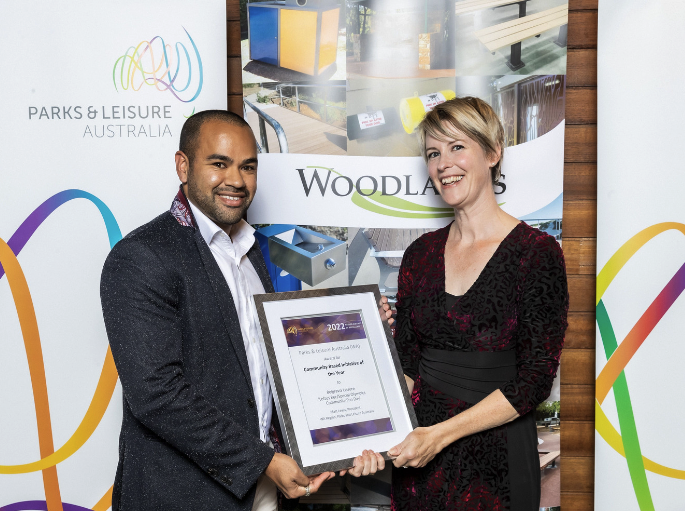 Tash Gacia Loftus Community Engagement Coordinator said, "I'm thrilled to be part of the Loftus team and accept this award. The team are living examples of the pioneering YouMeUs philosophy in action. Anyone that enters our venue is immediately impressed with the way we see every person as an opportunity to help them improve their wellbeing. Our initiative in displaying communication boards in our gym, dance studio and foyer ensures that even those that are non-verbal feel comfortable in asking for help to meet their needs."
The team at Loftus Recreation Centre are all very well prepared to welcome, support and include people living with a disability. All staff complete inclusive staff training such as the YouMeUs, to increase staff confidence and awareness to create a more welcoming and inclusive culture.
This has also led to the team at Loftus identifying the gap in communication styles by installing large communication boards in key areas of the centre. These communication boards can be used by all, including those seated in wheelchairs. As they are a permanent fixture, they also provide security if a participant's iPhone or electronic communication device runs out of power.
Throughout the event, participants used them to enquire where the toilets were, to ask for music to be turned up or down, and to notify staff if an emergency occurred.
"Loftus Recreation Centre deserve rousing applause for the approach that has been taken to support the community. Their staff have shown deep and sustained commitment to collaborate and partner with key community groups to create great outcomes for people who too often have missed out," Jeff Walkley Belgravia Leisure's National Disability & Diversity Manager concluded.
We look forward to the Parks and Leisure Australia National Awards held in October.